HOW TO CLEAN BARBER TOOLS
The maintenance and cleaning of hairdressing tools is a key task that all hair care lovers do. Learn from the soccer star's stylist, Christian Maez, how to clean hair clippers and other essential Barber tools.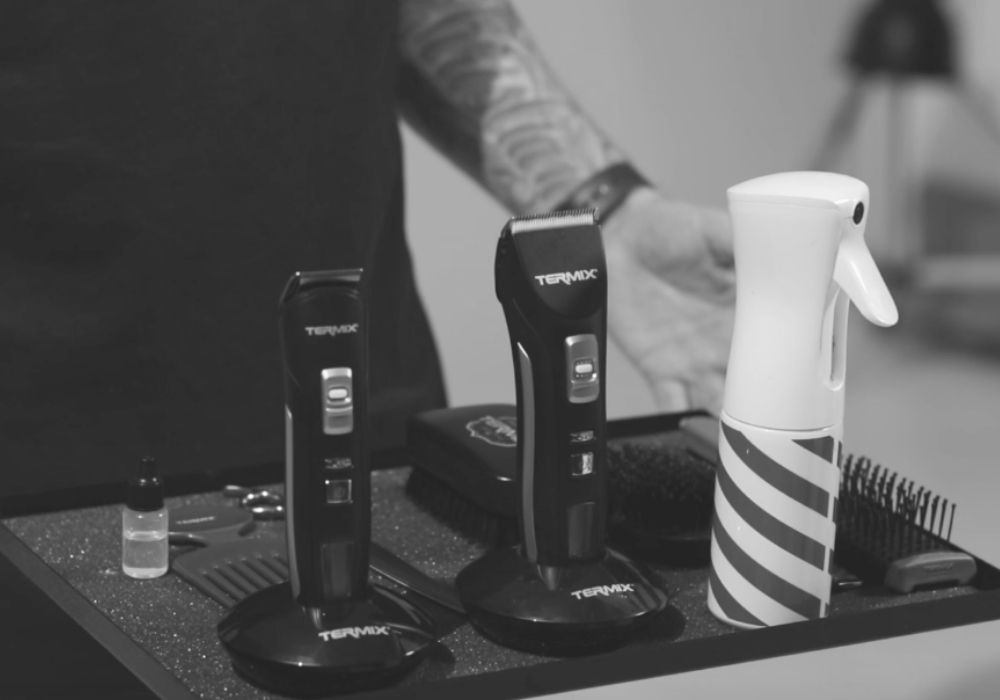 Professional barber and stylist Christian Maez explains the importance of checking and maintaining barber tools. "It's a fundamental part of hair and skin care, which we cannot forget." And if we want the tools to last and work like the first day, it is a task that we must perform regularly.
Proper maintenance of these pieces, essential in a men's dresser, will make them effective and last longer. Discover the tips of Christian Maez, below.
HAIR CLIPPERS
Before you start your haircut or shave, you should always make sure your tools are clean. For this, it's recommended that when you finish using them, you always clean them well. Thus, when you have to use them again they will be ready for it.
Both the Termix Power Cut shaving and cutting hair clipper and the Styling Cut contouring hair clipper from Termix include in their package a small and practical cleaning brush and a bottle with special oil to grease the blade.
In this way, to clean the blade, we must first remove it from the machine. It will come out with a touch of pressure. With the brush we clean the hairs that we can get to stay. And, very important: lubricate the blade before mounting it again! We will apply three drops: one in the center and the other two at each end. Also, we will add one last drop in the part of the motor head. And we put it back.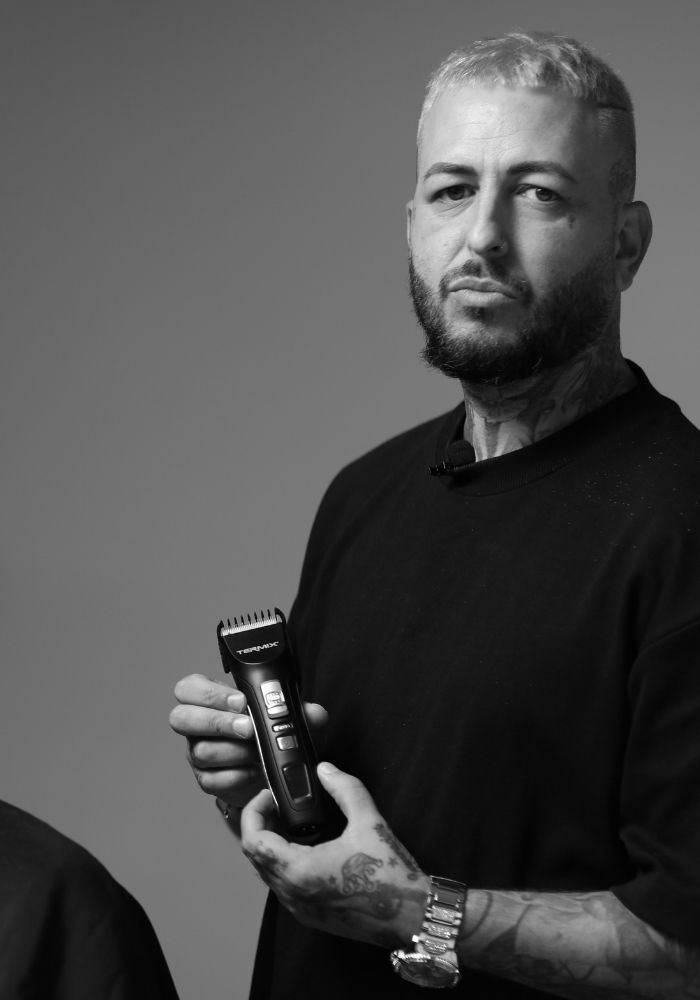 BARBER SCISSORS
Premium Barber 7" are very resistant and high precision scissors. They include concave blades that provide a very smooth cutting sensation, allowing you to achieve an ideal cutting angle from any position. In addition, these barber scissors are made of high-quality stainless steel alloy that gives them great resistance to corrosion and allows continuous use with minimal wear.
Likewise, for correct use, we will always keep the blades clean. In addition, we will lubricate with a drop of oil in the opening of the scissors.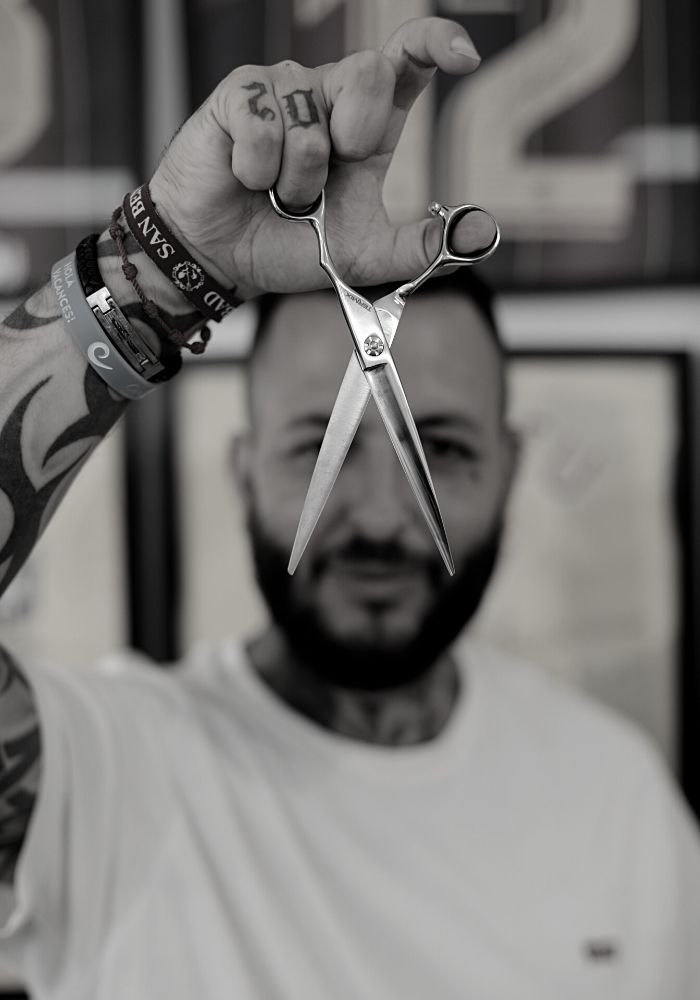 BRUSHES TO POLISH BEARDS
Both the brush for fades and the beard polishing brush from the Termix Barber products are made from beech wood, which offers maximum strength and durability, and natural wild boar fibres. These bristles add that extra shine to the beard and hair that makes all the difference.
In addition, it promotes a gentle exfoliation of the skin in the area, while disciplining facial hair. Therefore, when in contact with such sensitive skin as facial skin, it's key to keep the brushes clean and dry. As far as possible, it is better to avoid brushes being in contact with water. So you can remove the small hairs with your fingers (if you want you can wear gloves) or with the help of a comb.