CHOOSE THE RIGHT STYLING PRODUCTS AND TOOLS FOR YOUR HAIR TYPE
Did you know that depending on the type of hair you have (fine, thick, frizzy…), you should treat it one way or another? At Termix we know exactly what your hair needs to be healthy! To begin with, hairdressing tools and products must always be the right ones!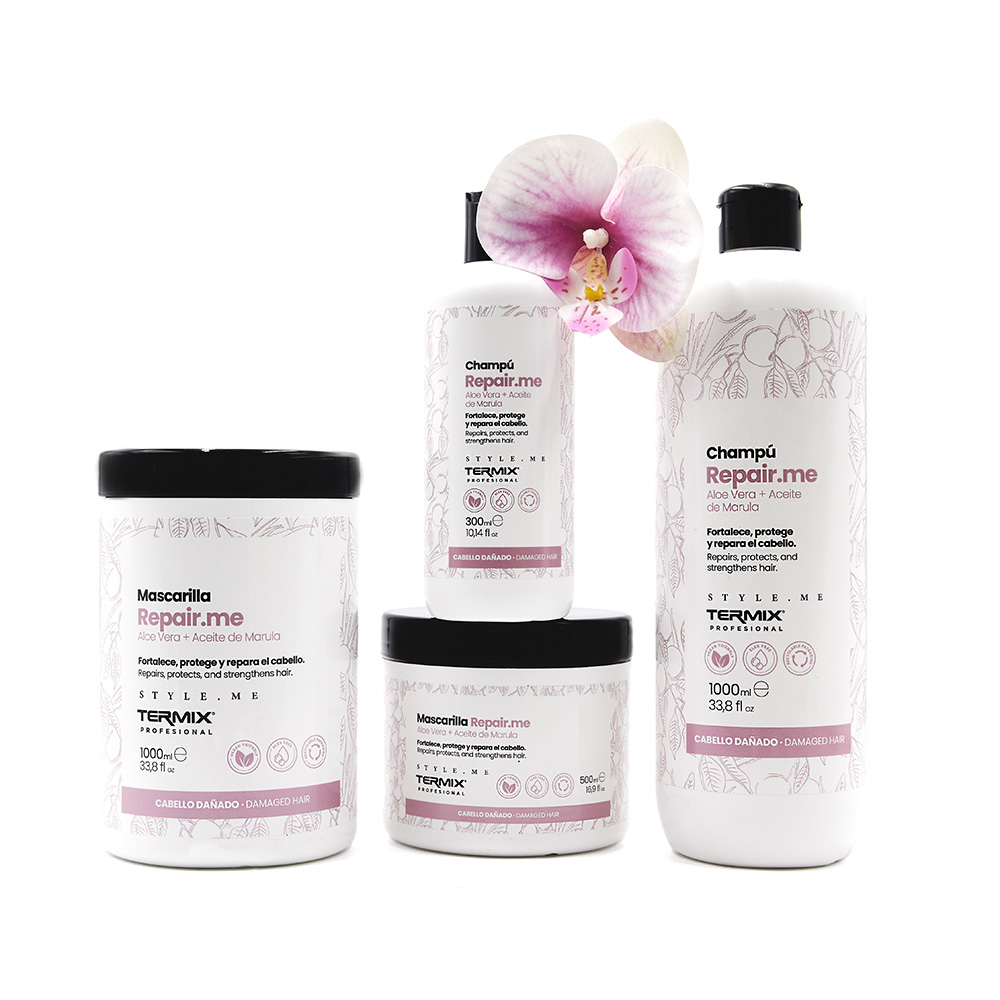 REPAIR.ME SHAMPOO AND HAIR MASK
Porous hair can quickly absorb water due to its more open cuticle, but that also makes it more difficult to retain moisture. Therefore, it is essential to use highly moisturizing products to help recover and trap moisture. For example, repairing products such as the Termix Repair.me Shampoo and Hair Mask range, or leave-in conditioners.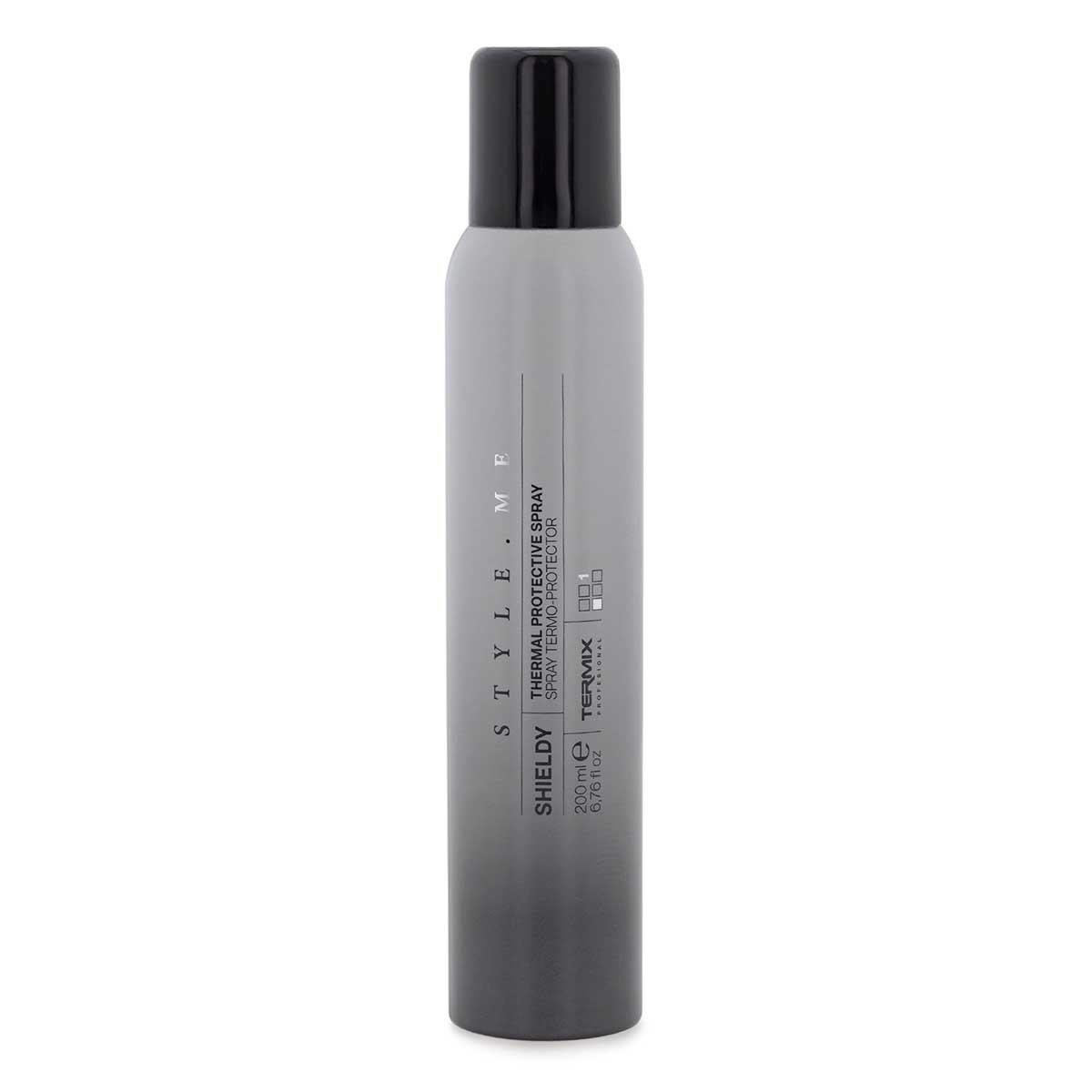 THERMAL PROTECTOR
You should always use a heat protector, such as Shieldy Thermoprotective Spray. Heat styling can further lift the cuticle of your hair, making it more difficult to retain moisture. In addition, you can adjust the temperature of your hairdressing tools (dryers, hair straightener, curling wands…) to a more suitable temperature, between 120 and 180º.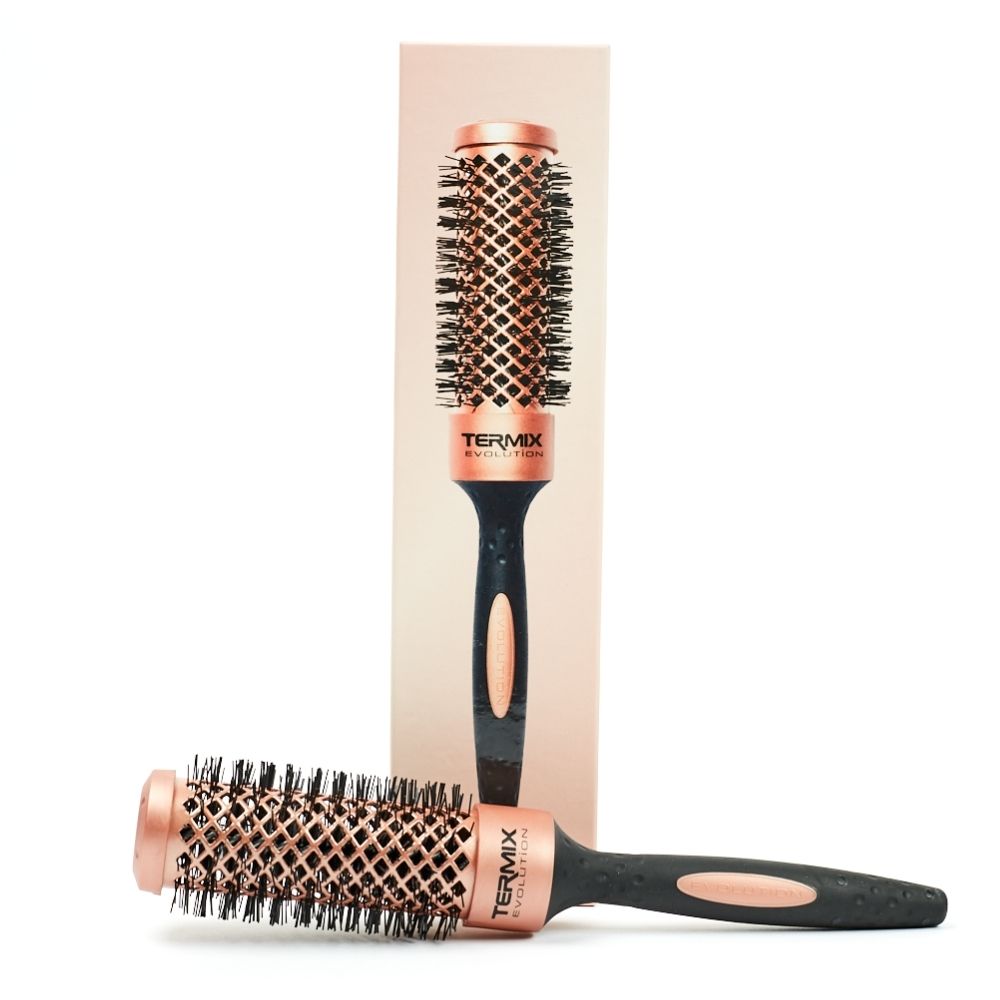 IONIC BRUSH
May your brushing be healthy. That is, suitable for your hair type. On the one hand, with the Evolution Gold Rose round Brush, made of ionized nylon fibers, you will provide shine and softness. On the other hand, with the C·Ramic round Brush, which combines ceramic and ionic technology, you will protect your hair and eliminate frizz permanently. No damage, no breaks!
THIN HAIR
Did you know that fine hair is 2 mm thinner than hair of medium thickness? This makes it weaker, more sensitive and brittle. In this sense, we must try to avoid products that add a lot of weight and that have an excess of silicones. In the rinse, it is important to rinse the hair well so that there are no remains.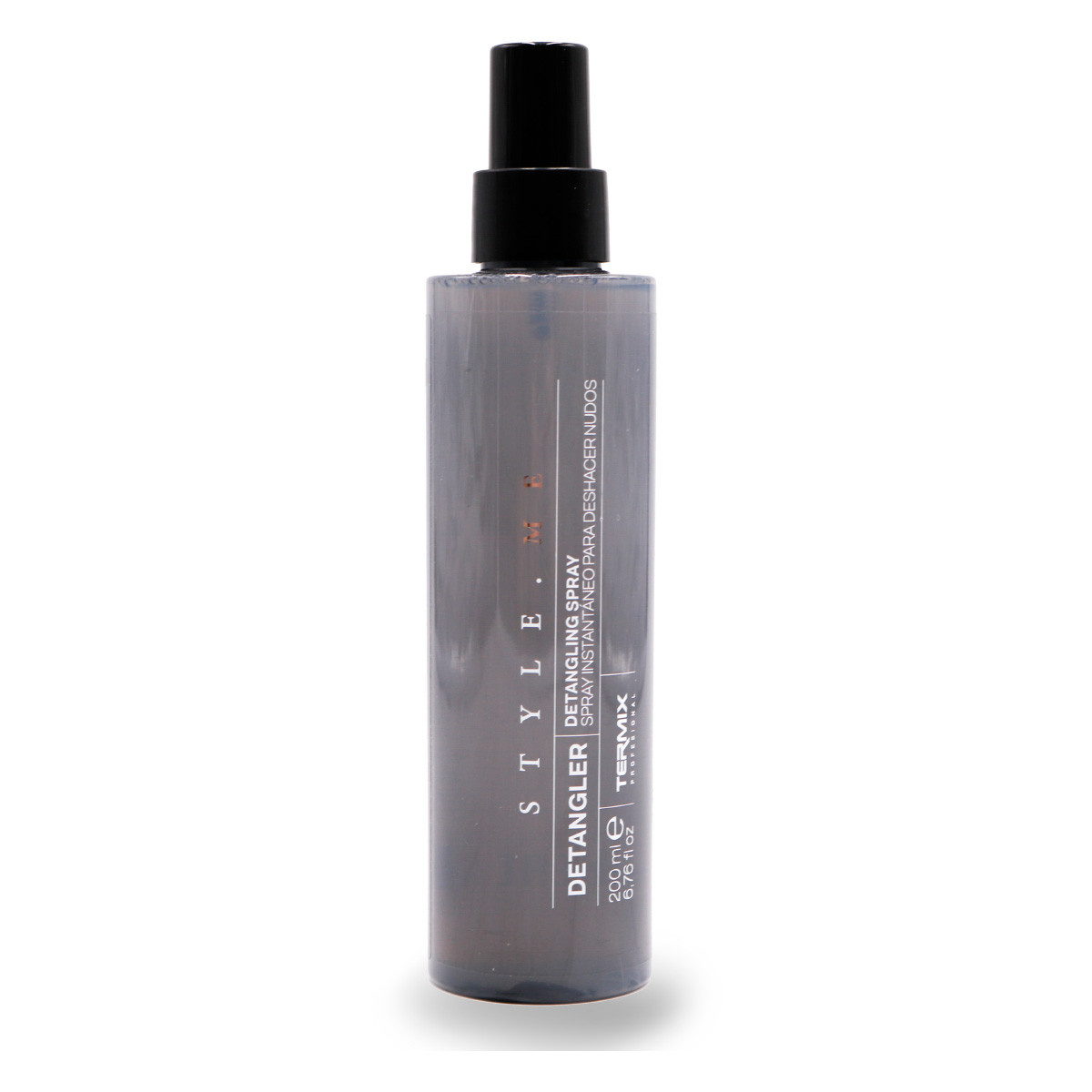 DETANGLING
Before and after the shower, spray each strand a little with the Style.me Detangler. It is an instant detangling product with a strengthening anti-breakage and anti-split ends formula. Then start detangling with the Detangling Hair Brush or Paddle Brush. Both are brushes suitable for detangling wet and dry hair.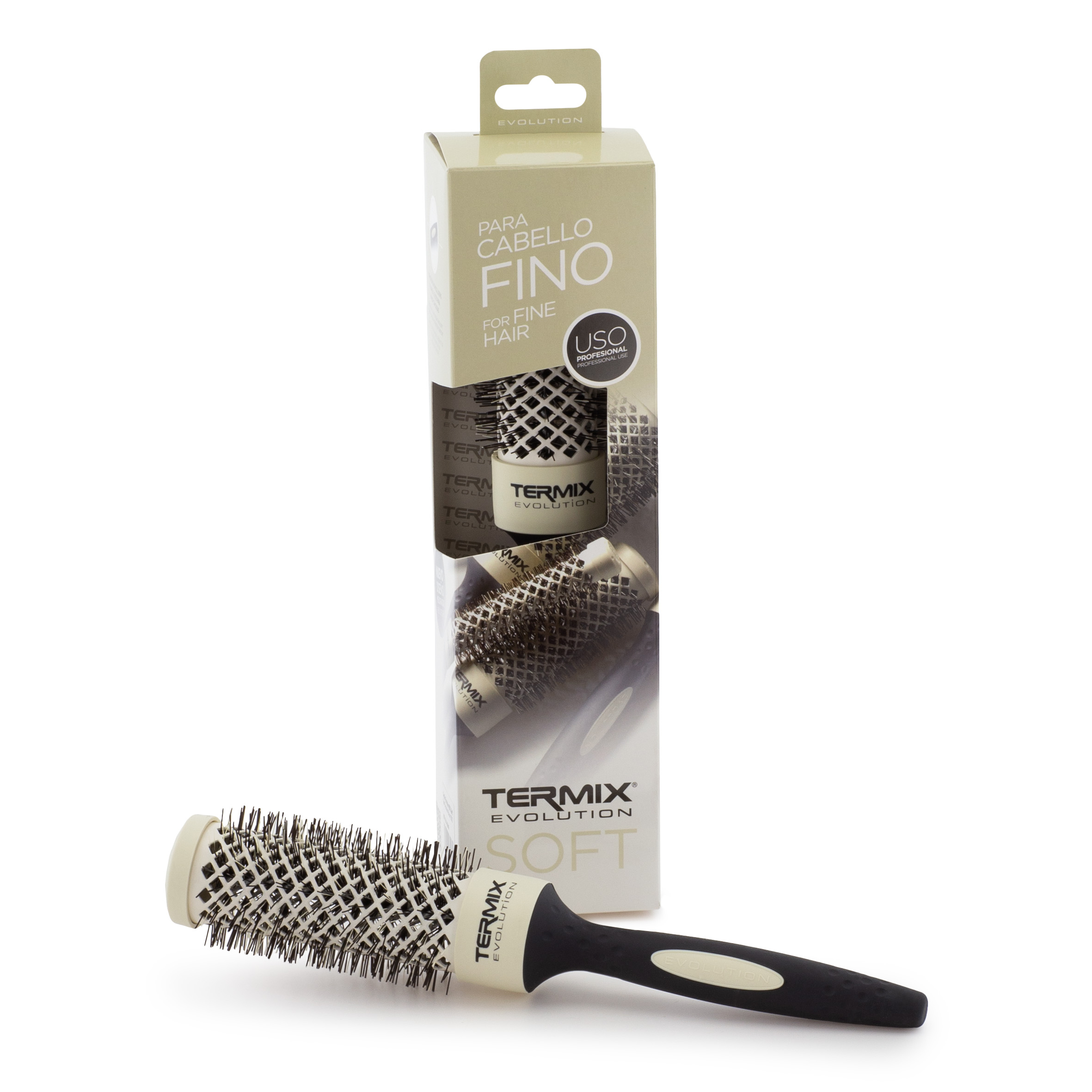 SOFT BRUSH
To give our fine hair more volume, the ideal would be to work the roots with the Evolution Soft round Brush. It has soft fibers that adapt to the hair without stressing it.
Use the diameter between 23 and 32 (depending on the length of our hair). If we use very large diameters we will get instant volume, but not lasting. For even more body, blow-dry in the opposite direction of your hair growth pattern.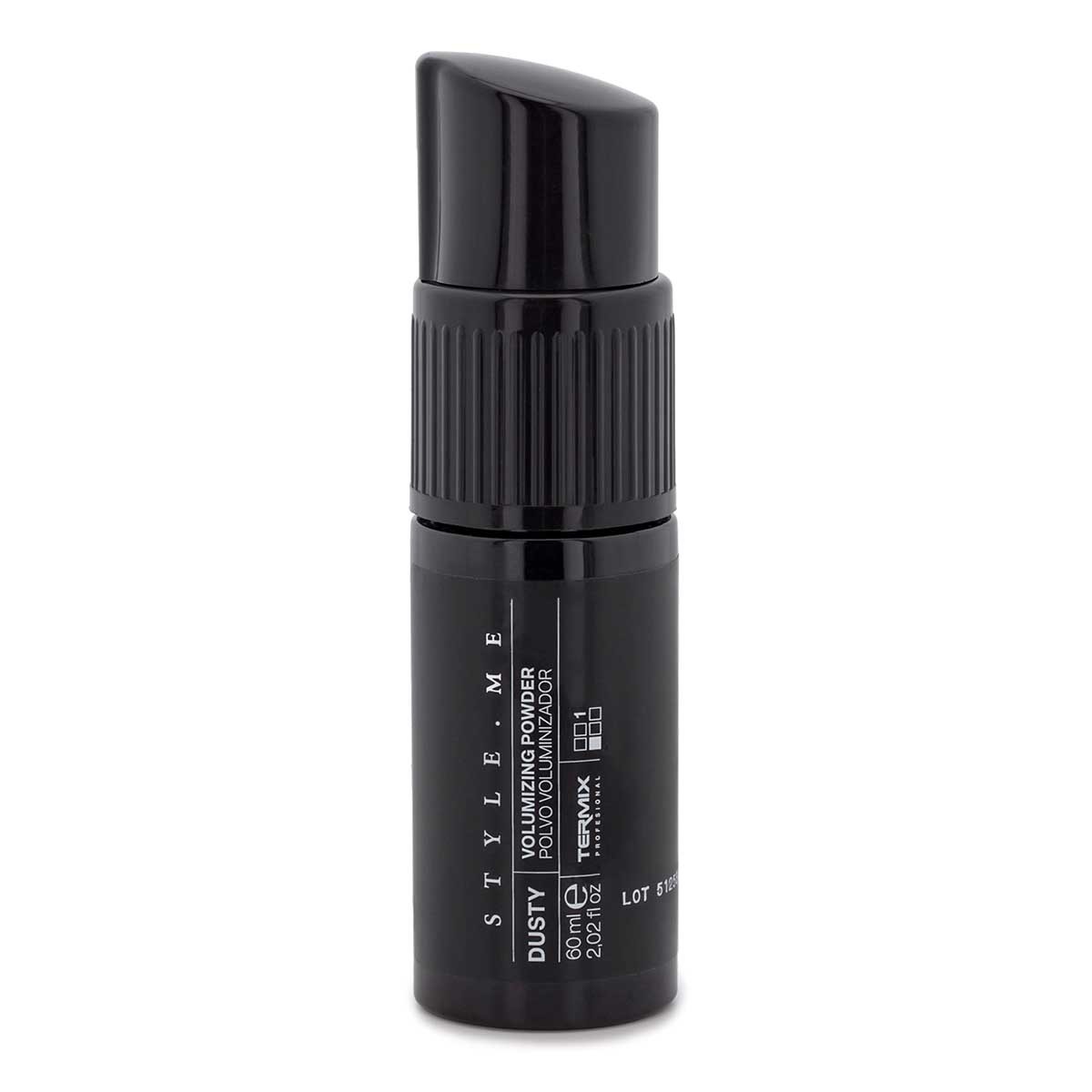 VOLUME
Don't forget to use the Dusty Volumizing Powder on the roots after drying, to gain instant and long-lasting volume. It is ideal for texturing, shaping and backcombing hair. Furthermore, it can also act as a dry shampoo by removing greasy oils from the hair.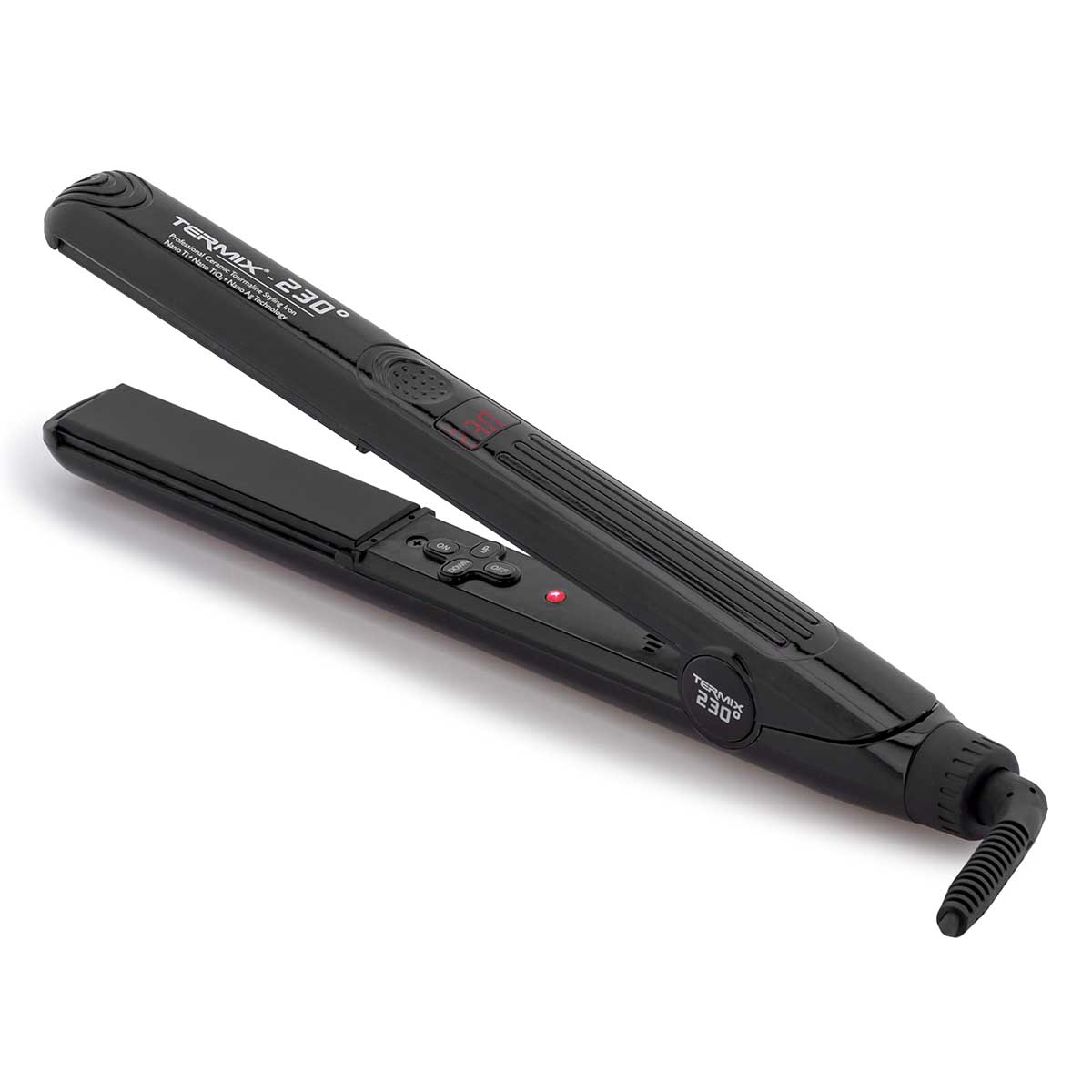 PROPER TEMPERATURE
Although it is suitable for all types of hair, the 230º Hair Straightener is ideal for fine hair. With an intelligent temperature regulator from 130º to 230ºC: it allows you to work with all types of hair. For fine hair, the ideal temperature is between 120 and 180º. This straightener has ceramic and tourmaline tilting plates to ensure better glide and enhance hair shine.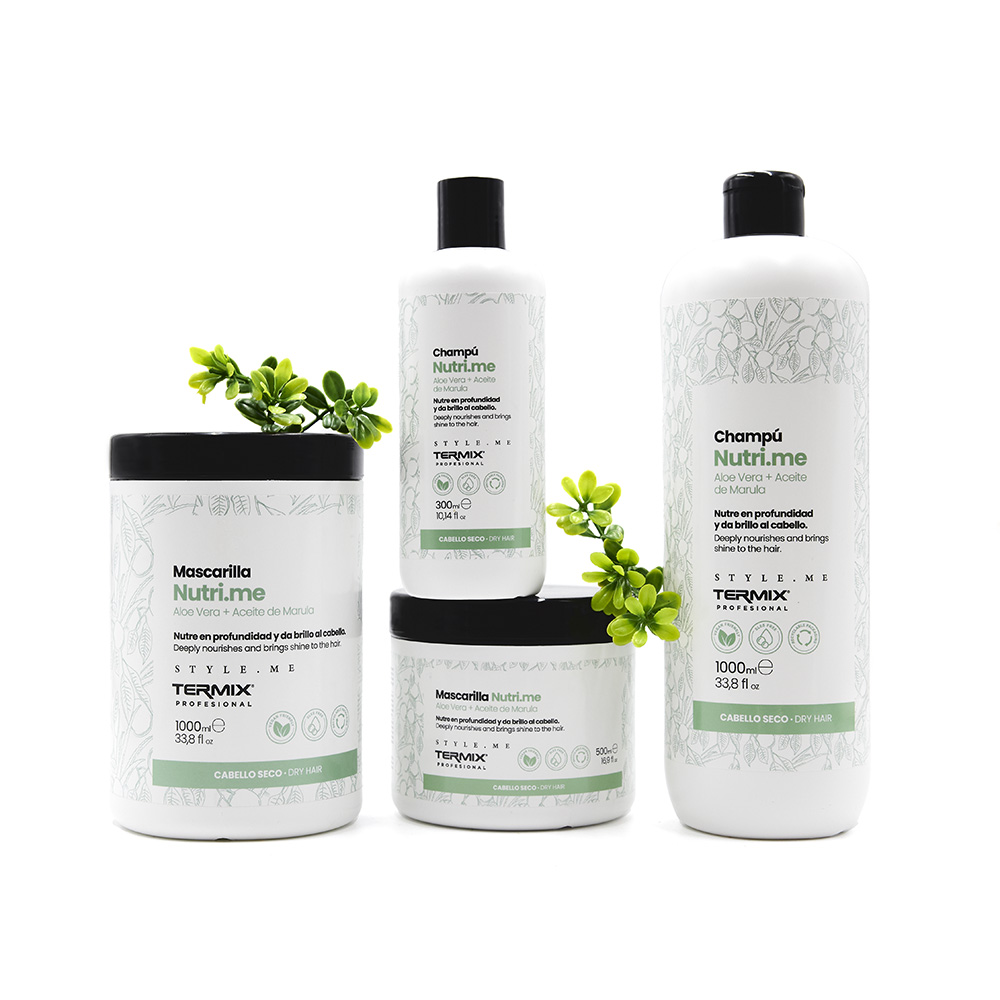 NUTRI.ME SHAMPOO AND HAIR MASK
Medium hair is ideal. It requires low maintenance and will react well to a wide range of hair care products. That is, you need moisturizing products as needed. They are still beneficial, but not necessary as often as those with high or low porosity hair.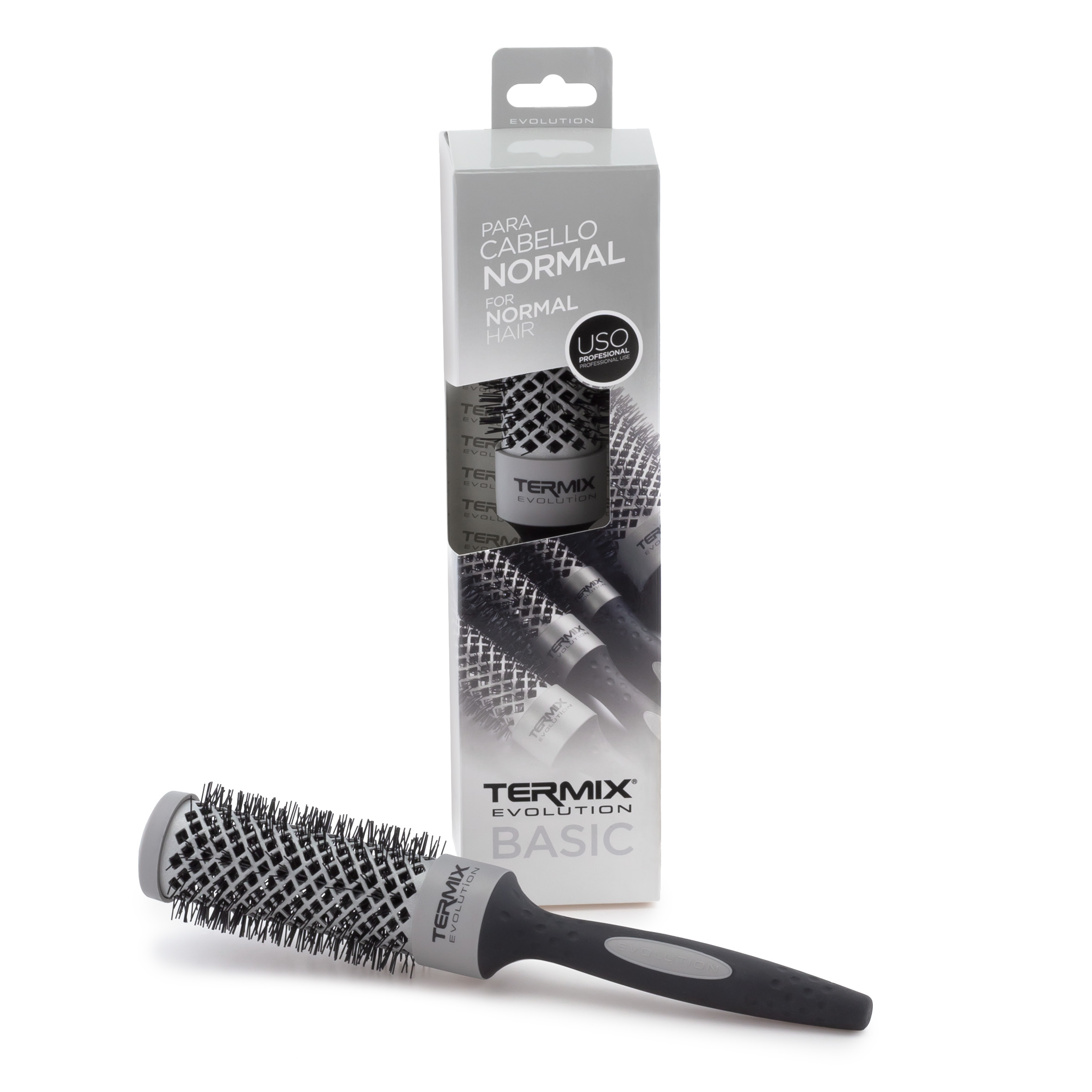 BASIC BRUSH
To style it, you can use the Evolution Basic Round Brush. It has flexible medium-density fibers that prevent dehydration problems in medium-thick hair.
THICK HAIR
Thick manes are defined by their structure: the diameter of the hair is much larger than other types of hair. This causes the absorption of environmental humidity to increase. That is why this type of hair can seem constantly frizzy and uncontrolled, giving an image of excessive volume that we neither need nor want.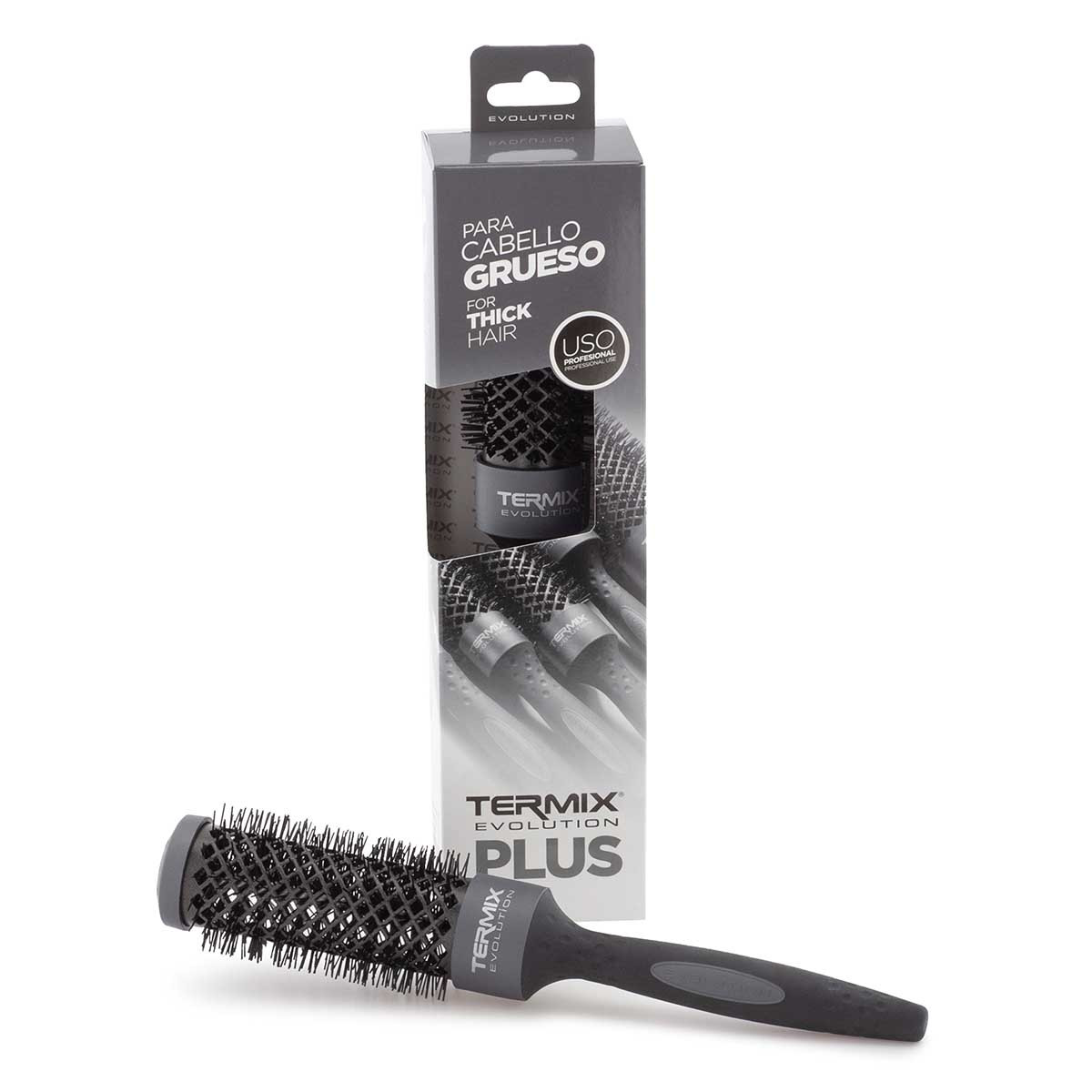 PLUS BRUSH
Logically, we should avoid drying thick hair upside down so as not to generate more uncontrollability in the hair. Use the Evolution Plus Round Brush. Its dense and not very flexible fibers improve the grip on thick hair, which facilitates styling.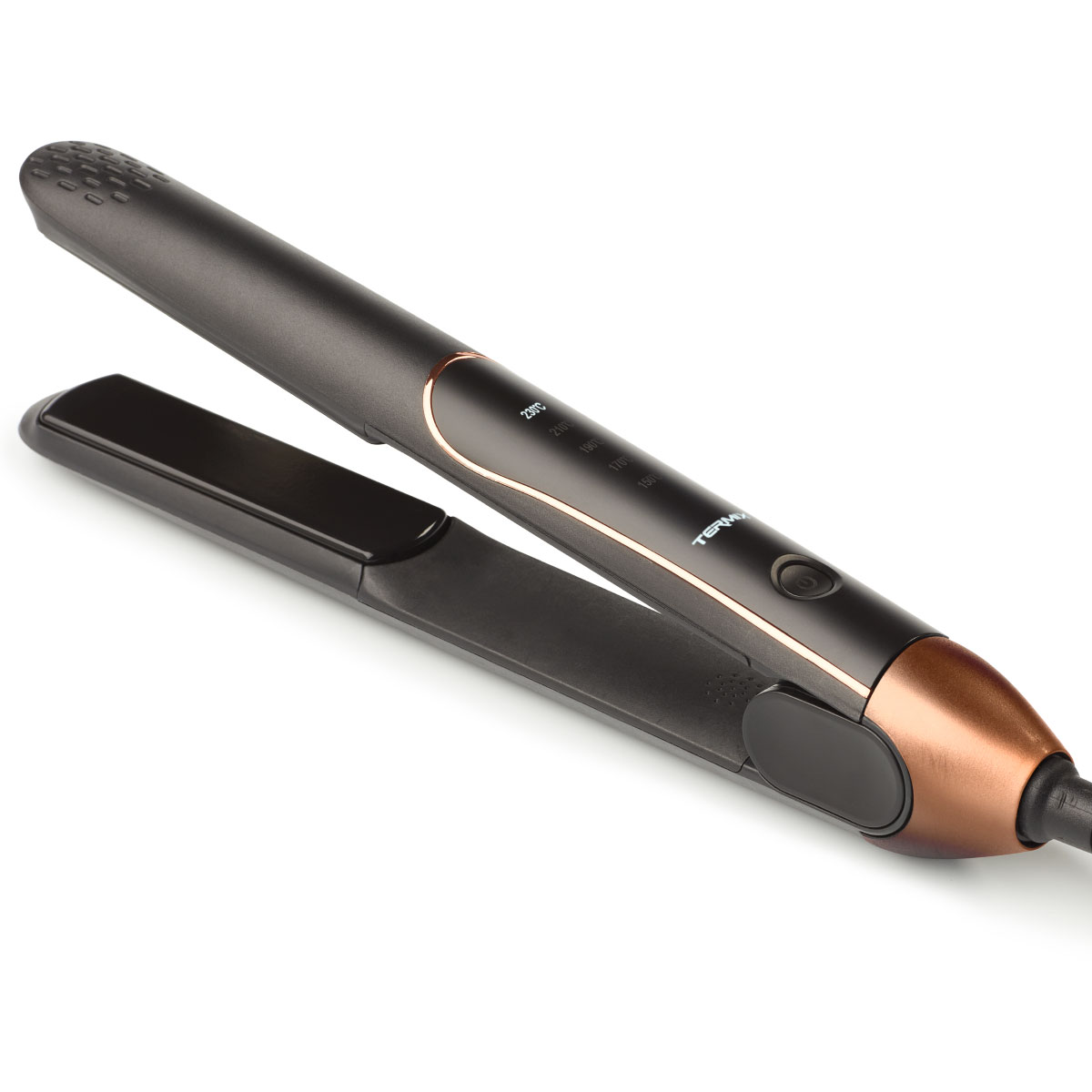 PROPER TEMPERATURE
Then, we can slide the Wild hair straightener, ideal for getting natural and big waves. Its intelligent temperature regulator, which goes from 150º to 230ºC, allows you to work with all types of hair. For thick hair we recommend working with a temperature of 210º.