How to disinfect (really) hair brushes
One of the things consumers value most at this time is feeling safe and confident when they arrive indoors. How to disinfect hair brushes it is very important and here you will learn how …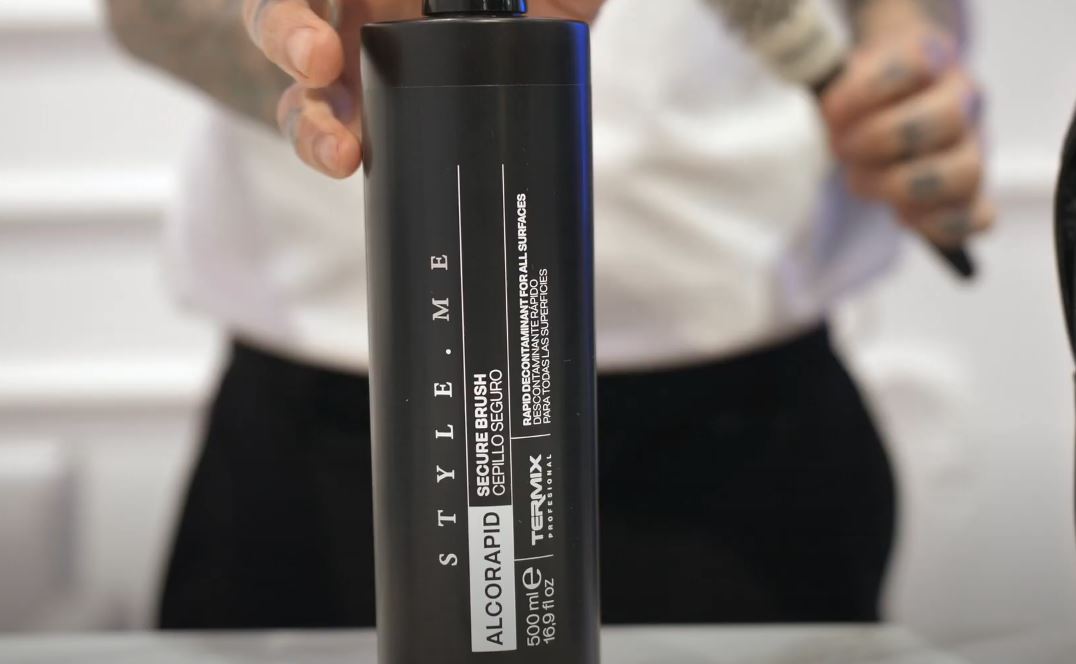 Perhaps not everyone knows it, but hairdressers have been aware of the value of hygiene and cleanliness in their establishments for many years, so nowadays, it is one of the businesses most familiarized with safety measures necessary during this pandemic.
All utensils and tools have always been cleaned after each use to avoid any type of infection and that is why it is important to know how to disinfect hairbrushe and that cleaning also extends to furniture and other surfaces of the beauty salon. So How to disinfect hair brushes? Here the answer …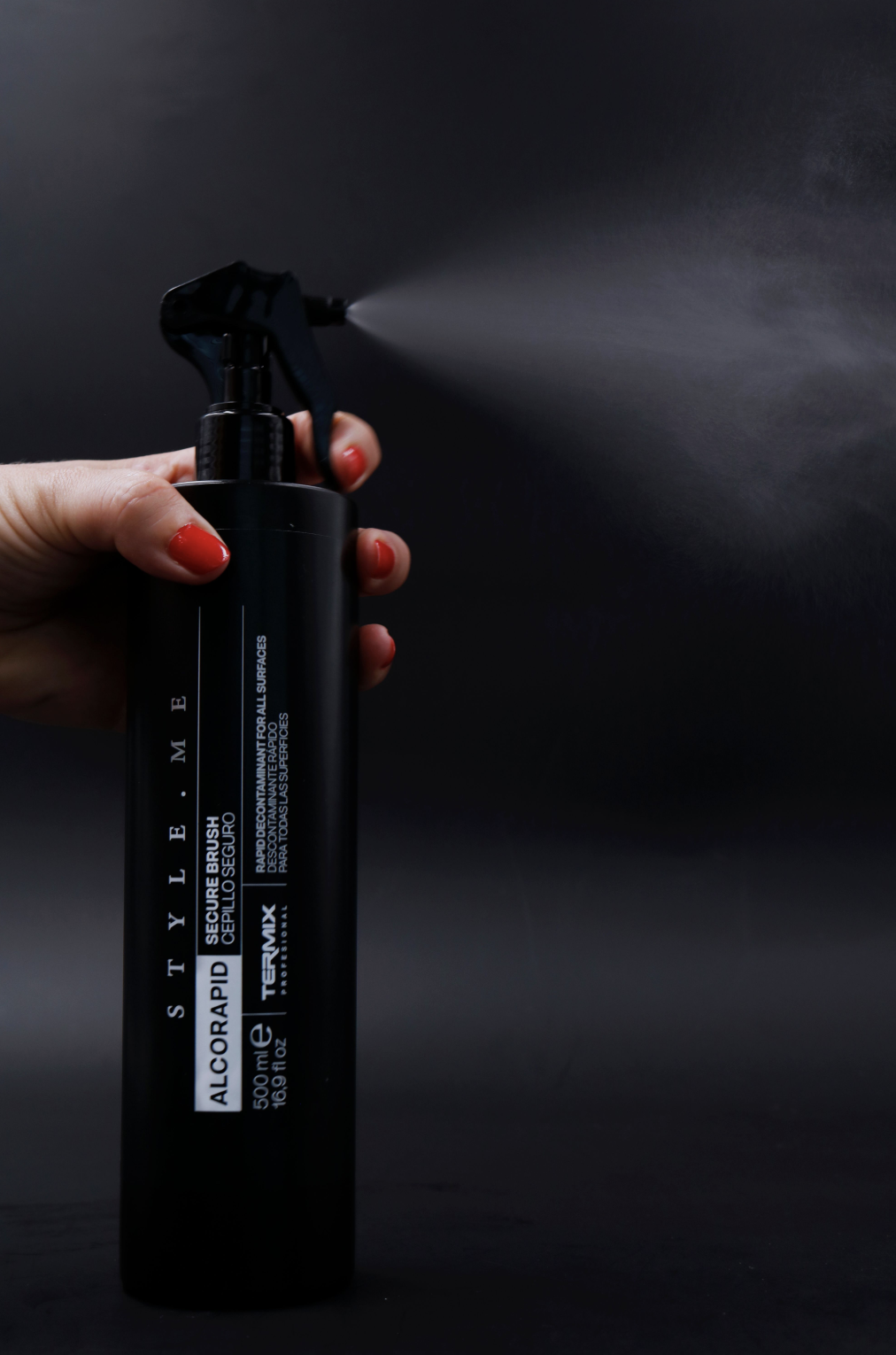 It is very important understand that it is not the same as washing like we would in our homes, with soap and water, because it's necesary sterlize and disinfect to avoid any type of contamination.
The safest solutions are those that have a medical certificate as a surgical product. What does this mean? We need a product that contains at least one germicidal, bactericidal, fungicidal and insecticidal disinfectant substance that can kill harmful organisms found in professional and private sectors.
But these solutions, in addition to ensuring efficiency, must be practical and fast to ensure that they can be used on a day-to-day basis without altering our routines..
Alcorapid is a product that allows brushes and hairdressing surfaces to be always impeccably disinfected. With it you can easily disinfect all the hairdresser's tools and have scissors, brushes and furniture, always ready for the next service.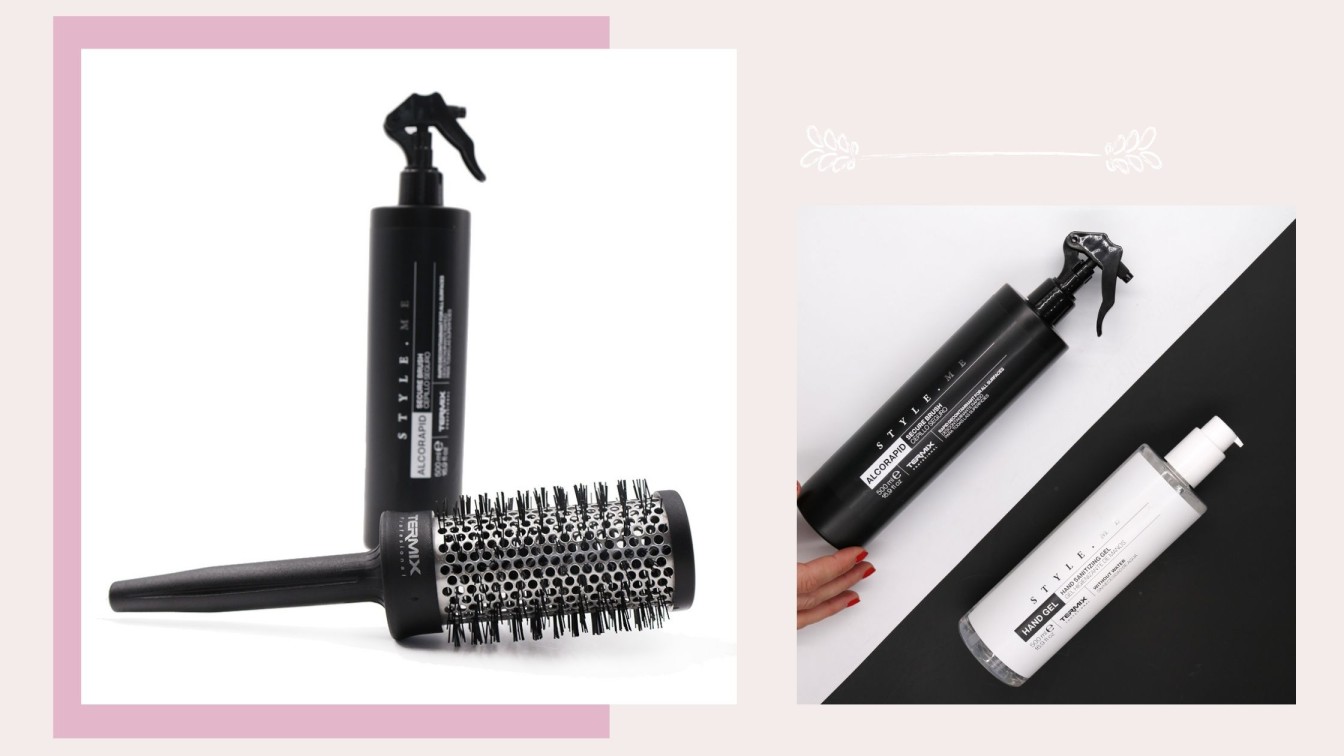 It is useless to keep tools clean if we do not have their equivalent for our hands. The Hand Sanitizing Gel Style sanitizes my hands without altering your epidermal barrier, while drying them out and leaving them soft
And what happens at home?
Luckily, we are increasingly aware of the importance of maintaining hygiene, especially in those tools that maintain contact with our skin.
Not long ago, as makeup users, we have started buying brush disinfectants and now, we would not think of makeup with tools that haven't been washed in several weeks. Now, we go one step further and learn how disinfecting hairbrushes brings us the same benefits.
We must be aware that the hair consists of a root and a stem that is born precisely from the dermis, therefore, we can ensure that it is also part of the skin and that, therefore, we must also take care of the state of our brushes and combs. The best way of doing it? Using Alcorapid at home and sanitize regularly our hair accessories.