Thermal protector Why is it so important for hair care?
The importance of thermal protector: Prevention is better than cure
Prevention is much better than cure! Protecting our hair from daily aggressions when we use heat tools becomes an essential routine if we want to prevent future damage to our hair. Television stylist and makeup artist, Paco López tells you why the thermal protector should be a daily ally and not an option for hair care.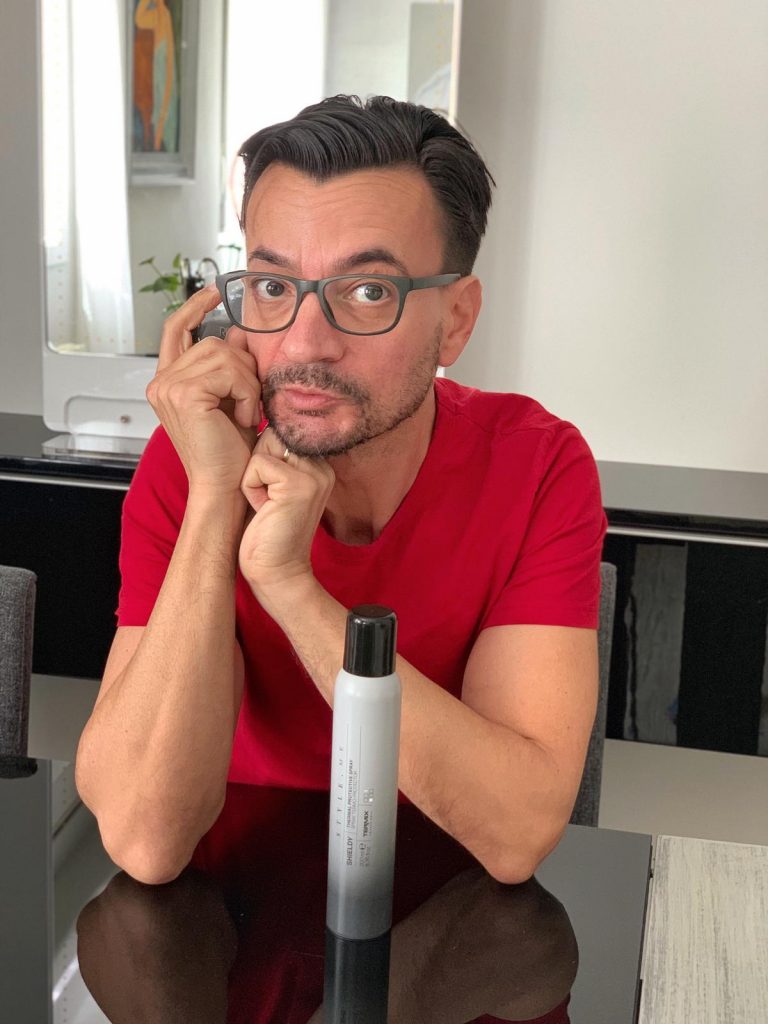 Why should I use thermal protector?
Dryers, hair straighteners, curling irons … Heat tools have positively changed our lives. However, its continuous use is also the main cause of dehydration and breakage of the hair. This is why, a thermal protector becomes your perfect ally if you don't want to give up your favorite heat tools. Together with the temperature regulator, the thermal protector guarantees that our hair remains with a perfect internal structure and optimal hydration, becoming an invisible protective shield.
"From my work as a hairdresser, in film, advertising and television, I have a huge commitment to the hair care of the actresses, actors, models, presenters with whom we work. For this reason, I cannot conceive of working with heat tools that, for example, do not incorporate a temperature regulator – essential in order not to provide more heat than is necessary for each type of hair – but neither can I use them without first protecting the hair properly, "explains Paco López. And very importantly, "we should not confuse the thermal protector with a sun protector for the hair," he adds.
What should I pay attention to when choosing my thermal protector?
As we have already said, the thermal protector can help, a lot, to prevent dry and split ends but also breakage. However, the choice of your thermal protector also influences the result. So how can we choose a quality thermal protector? Paco López gives us the keys to why he chooses the Shieldy Thermal Protective Spray of Style.Me:

Ingredients and composition
There are countless thermal protectors available in the market. But according to Paco López, "the composition of the Style.Me Shieldy Thermal protector Spray is perfect because, in addition to offering thermal protection up to 230º, it is formulated with ingredients such as argan oil with high hydration power and vitamins and acids that also prevent hair aging", he explains.

Application format
Most thermal protectors are in spray, but with a push button. "I love that Shieldy of Style.Me is an aerosol spray, since it allows the product to be evenly distributed and blurred, without weighing it down, and it continues to work, even if the container is almost empty," says Paco.

Results
But the most important thing is the result in the hair. "I use the Shieldy thermal protector on all types of hair. It leaves hair extremely flexible and highly hydrated. It also has an anti-static effect and the hair is very loose, textured and manageable, without dirtying it, "says the stylist.
PROFESSIONAL TIP: Many times we think that thermal protection is only limited to the use of styling irons and curlers. However, we always use it also with the dryer. It is the basis of our hairstyle and the results are amazing.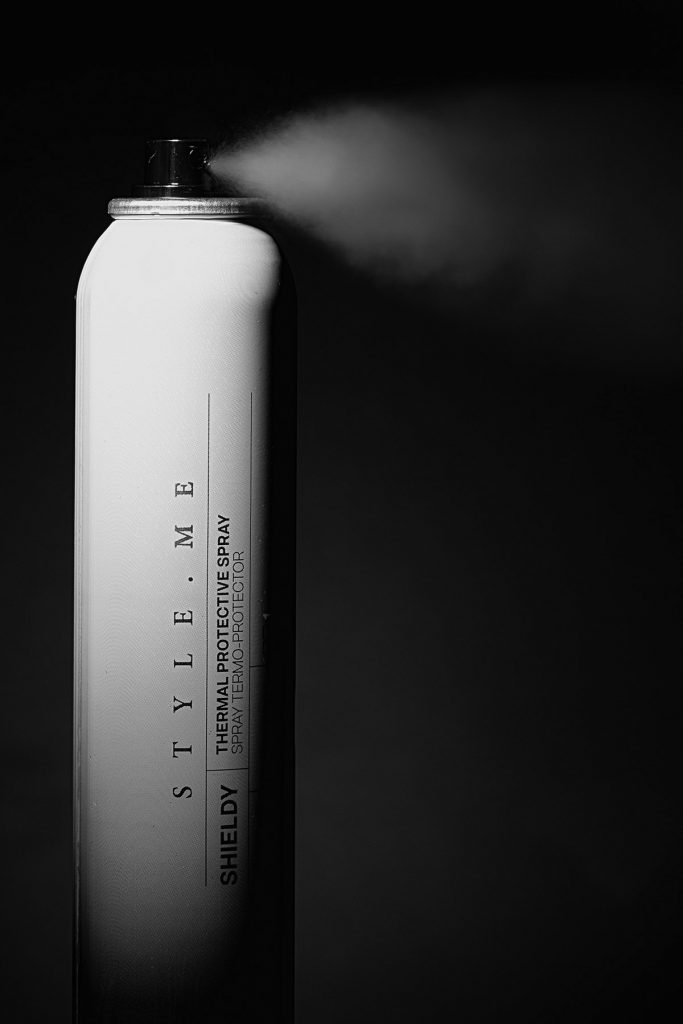 How to use the thermal protector correctly?
1.      The first thing, you can use it no matter what type of hair you have
2.      On damp hair: use it before you blow-dry your hair
3.      Dry: before using the iron, electric brush or curling iron
4.      Separate your hair into strands and distribute the product well in each one, from top to bottom, paying attention to the ends. It is important to apply it layer by layer to protect all the hair.
MORE TIPS: Don't forget that to protect your hair 100% you should use quality tools that especially incorporate a temperature regulator to adapt the heat that your hair needs, no more and no less. Remember that for example thin hair or hair with color treatments should not exceed 180 degrees Celsius. If you have questions, check our temperature guide here.