Tangled Hair
This is your guide to detangle properly
Detangle properly and get rid of knots without damaging your hair
Fine, dehydrated and even curly hair are the most prone to knots and therefore the ones that suffer most from the dreaded and annoying pulls. If you are one of those who suffer from tangled hair, we bring you simple solutions for easy and gentle detangling.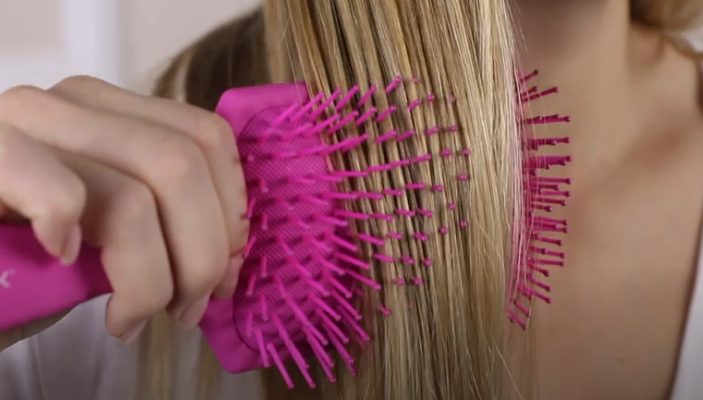 But first, why does the hair get tangled?
In addition to the type of hair, which can influence, perhaps there are two things you are doing wrong: you are not untangling your hair well – as obvious as it may seem – and perhaps you are not rinsing your hair properly either.
Solutions for tangled hair
As we say, when hair is excessively tangled it may be because you do not rinse your hair properly. Rinse well and during washing, it is very important not to rub to avoid more tangling.
2. Brush your hair before the shower
Brushing before the shower is very important, and you will also stimulate your scalp circulation.
The hair mask will not only help you hydrate your hair, favoring the tendency to knots in the long run, but it will also discipline the cuticle of your hair. After application, insist on detangling but with extreme gentleness.
4. Say YES to a detangling spray
Detangling oils or sprays like the detangling Style.Me Spray help a lot in detangling wet hair. Apply it before using the brush.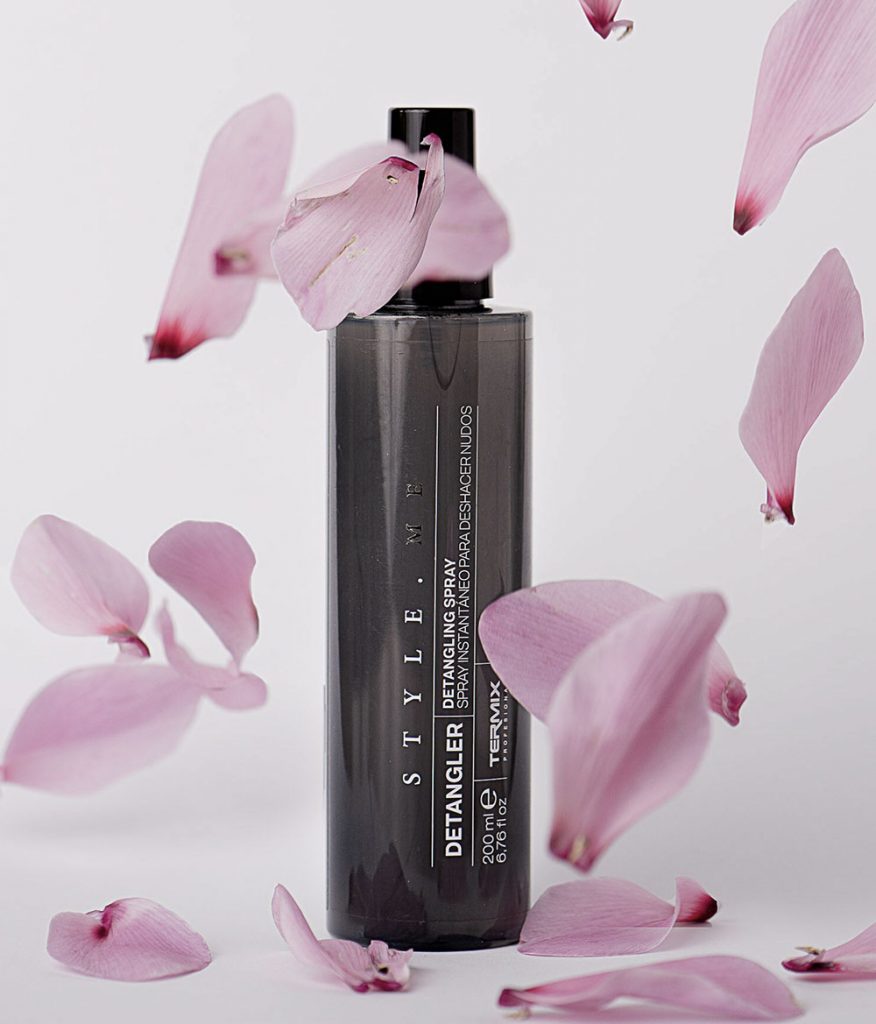 Believe it or not, you surely don't brush your hair properly. Make sure you always do it starting at the tips, and gently, and then up to the roots, never the other way around. This way you will avoid breaking the hair and promoting its fall.
6. Follow our grandmother's hair routine
Rescue that beauty trick that our grandmothers so wisely put into practice: detangle your hair before going to bed. And if possible, do it with a brush of natural wild boar fibers to enhance all the shine of your hair.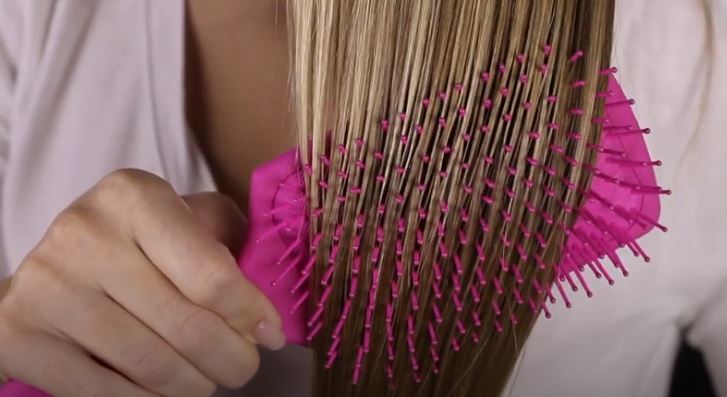 What brushes or combs can I use to detangle my hair?
The paddle brush is one of the most versatiles brushes. You can use it dry and wet and it is suitable for all types of hair, also curly ones. Detangles hair easily and protects your scalp thanks to its rounded fibers. You can also use it with the dryer for easier blow dry. And now you can also choose it in neon colors or with the Pride logo.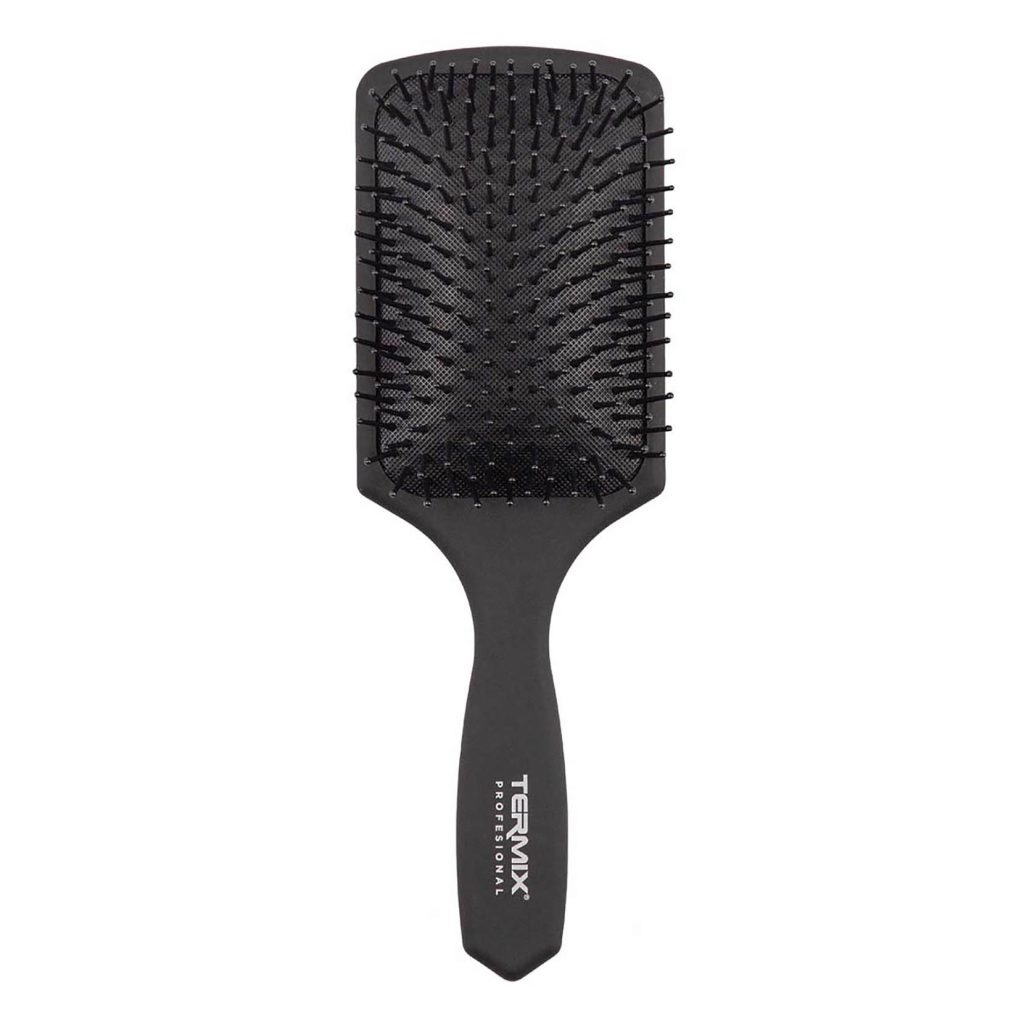 The color Termix detangling brush is comfortable and very manageable. In addition to taking it everywhere, it is ideal for untangling without pulling thanks to the special fibers it incorporates and the flexible body of the brush, adapting to each head and type of hair. You can also use it dry and wet and even with the dryer for quick and easy blow dry.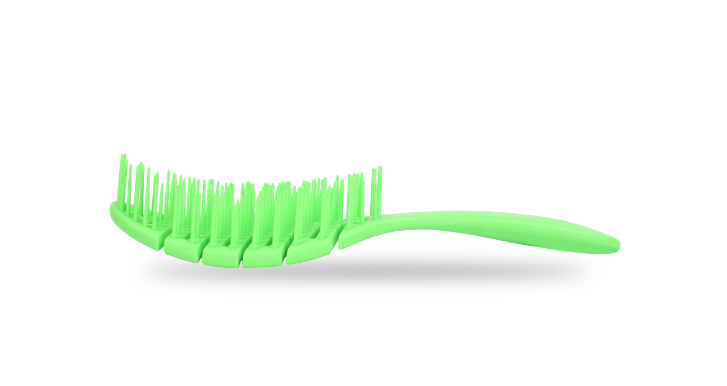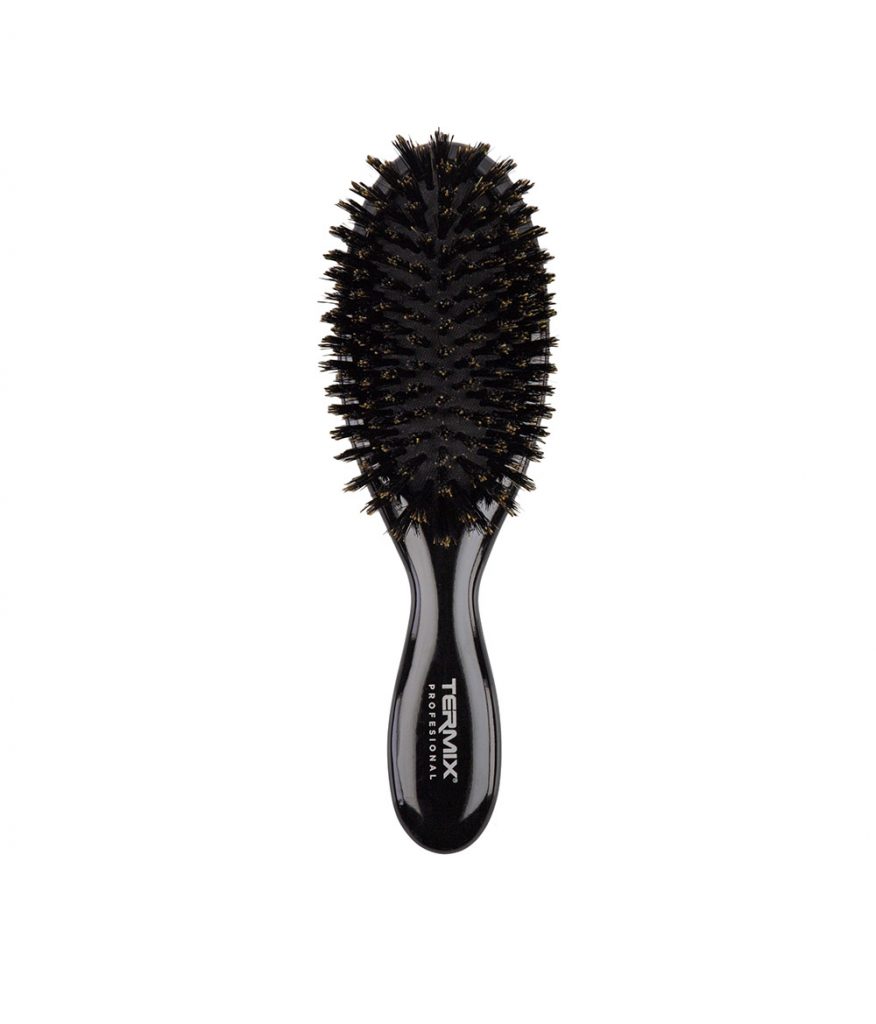 WILD BOAR EXTENSIONS BRUSH
The natural wild boar extensions brush is a perfect brush for medium hair with a tendency to tangle and that need, in turn, an extra shine.
Made up of a combination of natural boar and nylon fibers, this brush is perfect for boosting hair volume and giving it that extra touch of style you need.
In addition, it allows a perfect brushing for mixed hair or with extensions because it respects its structure and fixation.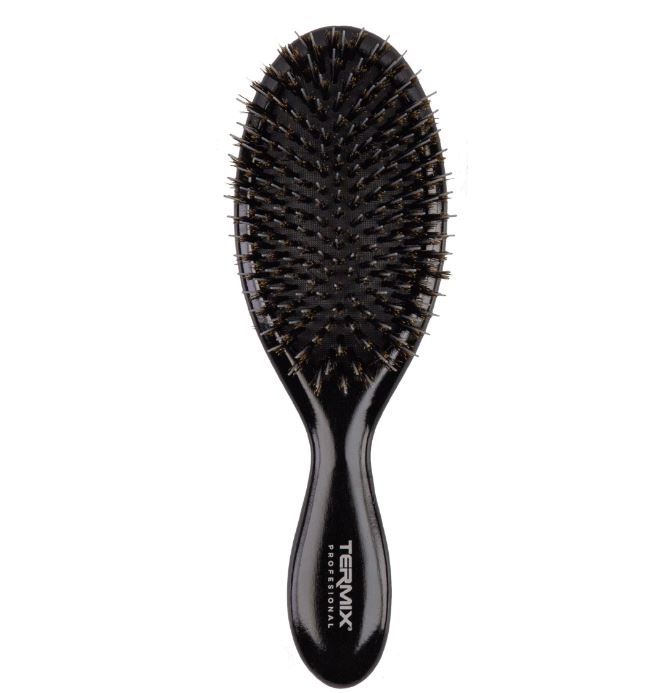 WIDE-BRISTLED COMB WITH ROUNDED TIPS
The 802 titanium comb is ideal for detangling, but also for making hairstyles or making waves after marking them with the iron. Its rounded tips are key to avoid breaking the hair when detangling.