HOW IS THE TERMIX PRODUCTION PROCESS?
Termix is the world's leading brand dedicated to the manufacture of personalized brushes for each type of hair. We open our factory doors to invite you to discover what is inside.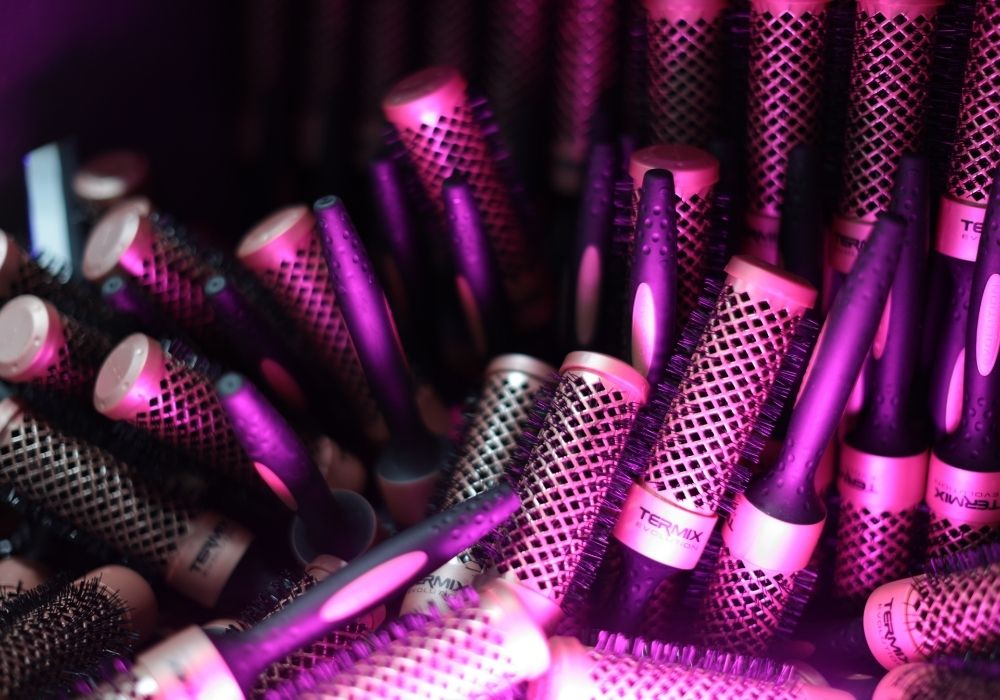 More than 30 years in the sector, we are very proud of how the production process behind Termix has evolved and improved.
We have a wide catalog of products that cover all styling needs that may arise: brushes, hair straighteners, dryers, professional cutting scissors… A total of 250 products!
On the other hand, we already work with renewable and recycled materials. We have a 100% responsible aluminum management and 100% recyclable packaging. Our warehouse and shipping boxes have already been redesigned with recycled cardboard and with integrated product iconography. Our aim is to guarantee the long-term use of sustainable raw materials and to contribute to making the sector more sustainable and respectful for the environment. In addition, we are working to exclusively use renewable or recycled materials.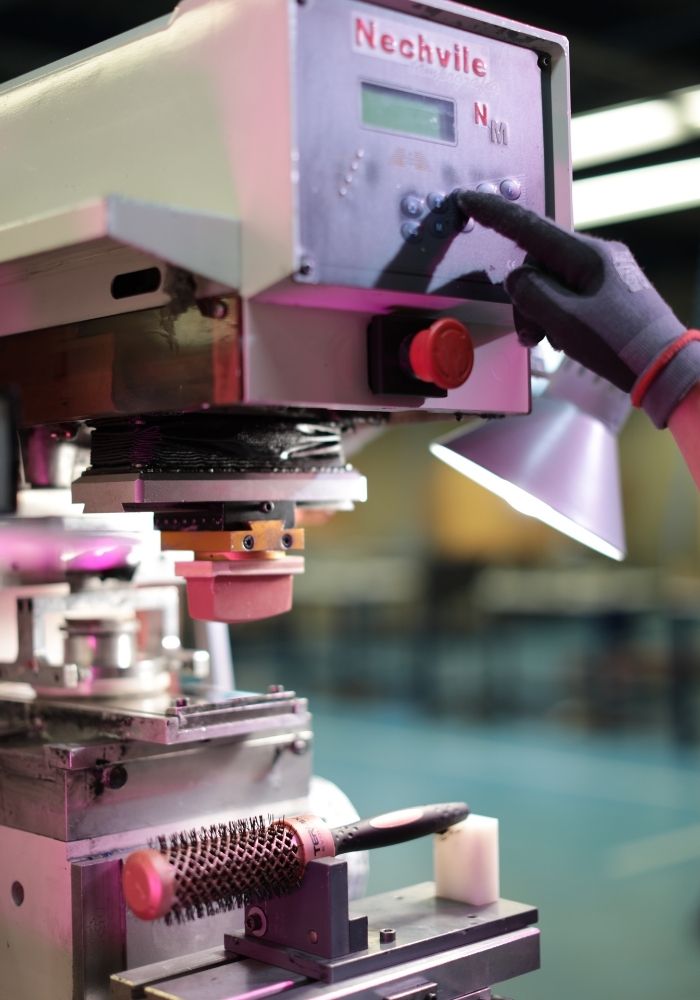 TERMIX QUALITY: CRAFTSMANSHIP AND INNOVATION
Our leadership and competitiveness is due to the unique talent and ideas of our team in a diverse work environment that contributes to personal development and growth.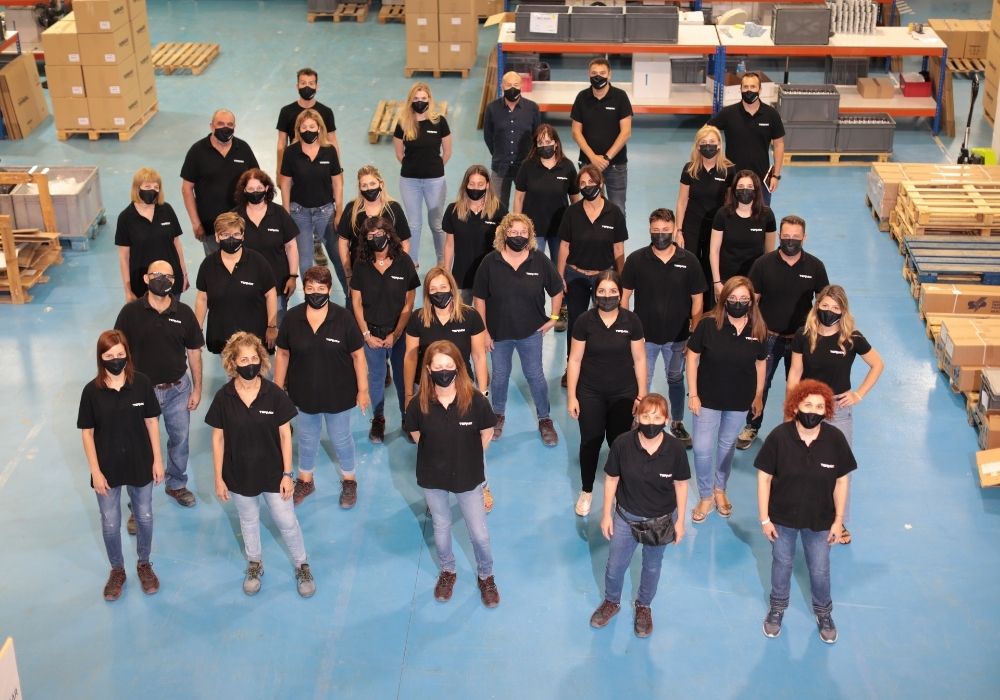 STEP BY STEP: THE PRODUCTION PROCESS OF A TERMIX BRUSH

To make a round brush, for example, you would start by straightening an aluminum plate. We would then pass this through the hole punch.
Unlike many brushes in which the perforations are in the shape of a circle, Termix makes them in the shape of a diamond. The objective? It is proven that we gain in drying time, since the rhombus is much larger. We gain 30% more space for the air from the dryer to pass through.

For the interior structure we use high performance nylon fibers. Very resistant to high temperatures and durable, they allow a much easier and more effective blow drying.
We intertwine the nylon filaments to the spiral. Did you know that each brush contains 450 fibers?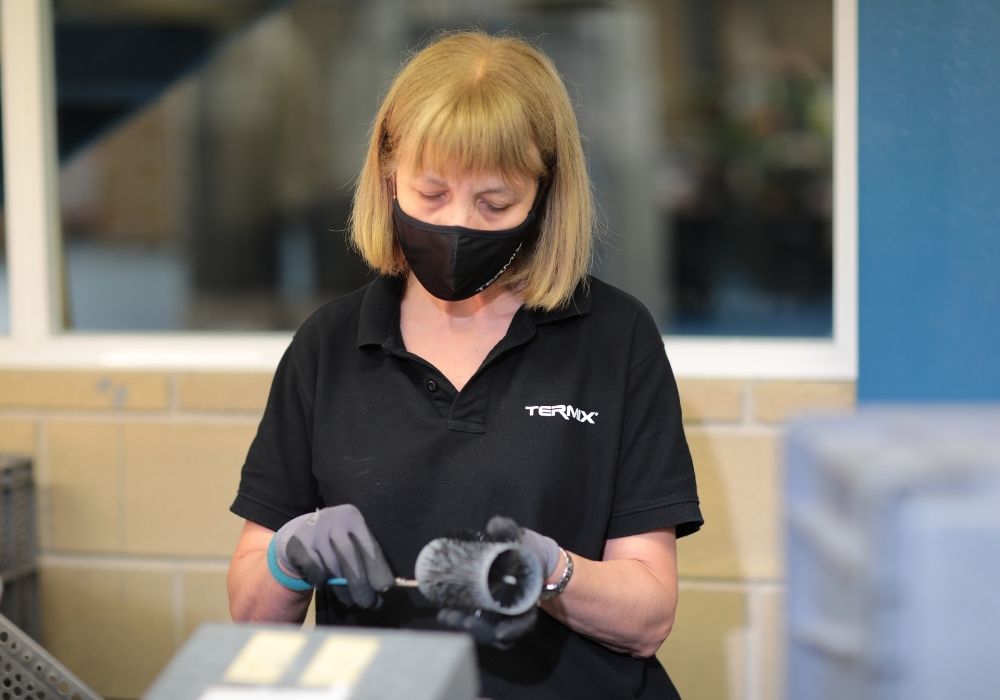 The manual process is also very important. The hands of our workers are the key to its realization.
After cutting the skeleton, we put the lid and the base. We don't use glues. At Termix we are committed to heat assembly to achieve the perfect union of the brush components by pressure.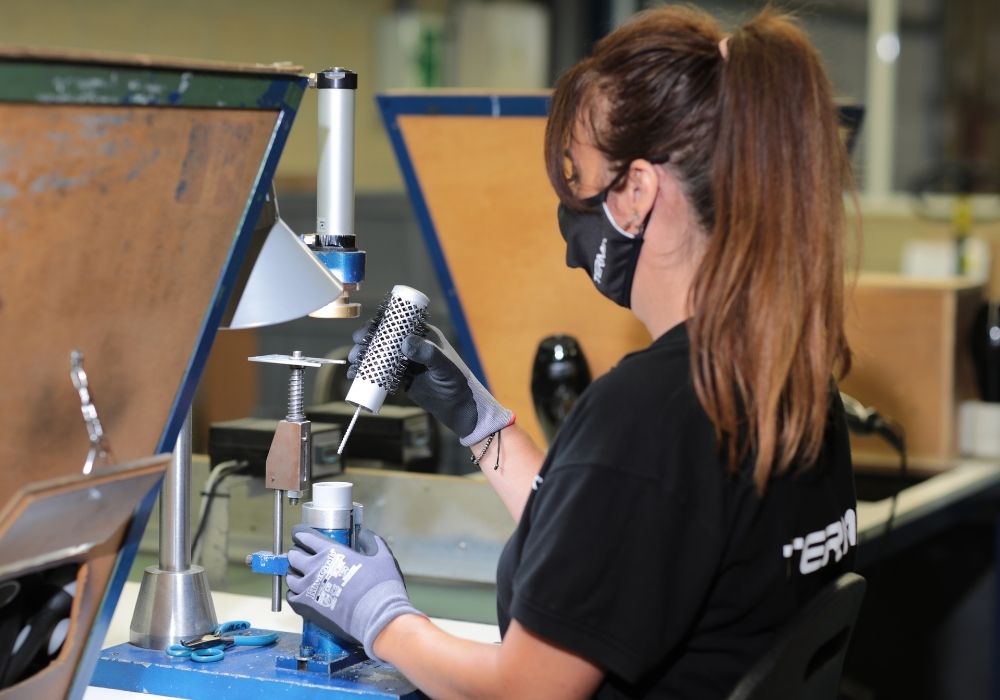 Each brush, as well as any other tool that leaves the factory, is checked unit by unit manually. So, we can ensure excellent quality in each and every one of our professional hairdressing tools.
In addition, all of our brushes carry a verification number. In this way, if there is a problem, the date of manufacture and the total batch can be easily retrieved.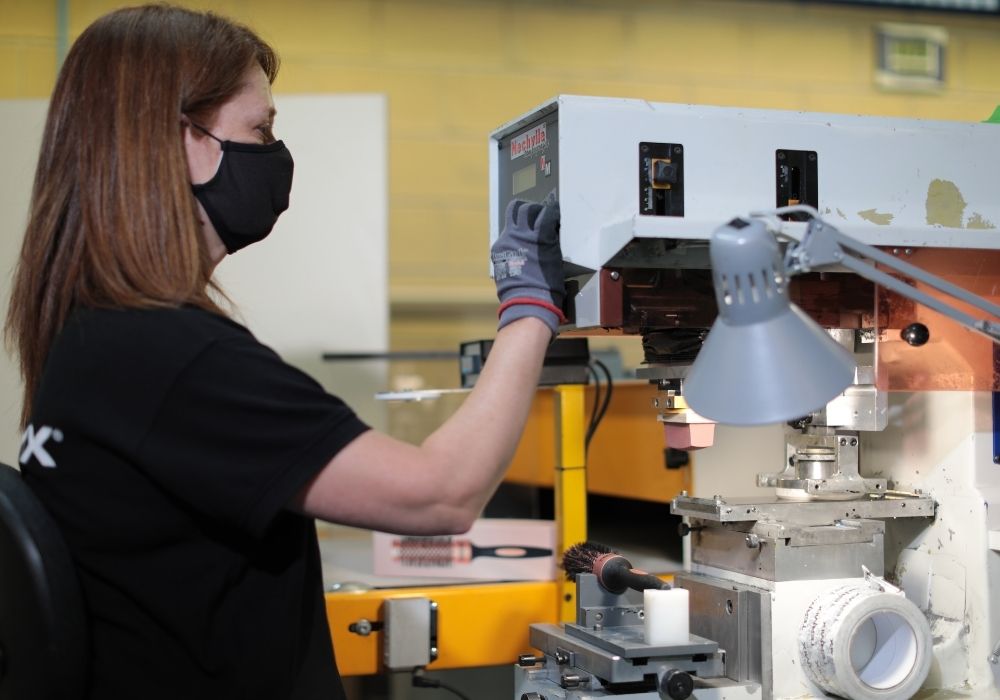 Finally, each brush is manually placed in its corresponding box.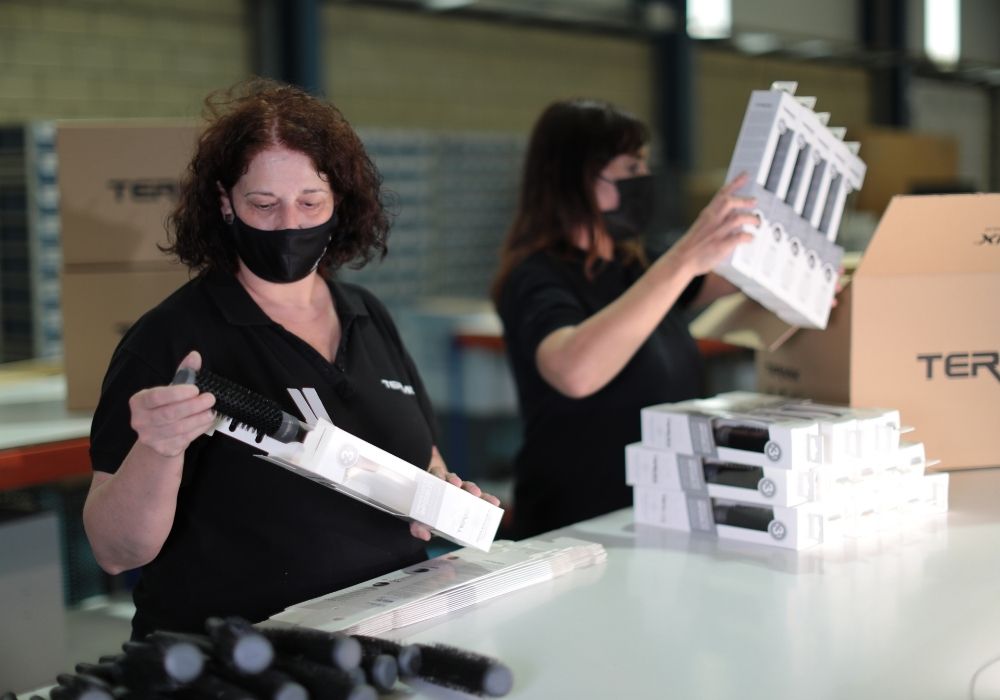 «10.000 Termix brushes are manufactured every day.»
QUALITY STAMP: MADE IN SPAIN
With 30 years of experience, we offer the best Made In Spain quality in all our products for optimal hair care.
The Termix factory, located in Bellpuig (Lleida), is a clear example of our support for local talent.
In addition, the "Made in Spain" seal is internationally recognized for the quality of the products sold. Termix has stood out in international markets precisely for this reason, for locating the manufacturing and production process in Spain, to ensure the quality of its products, which have European certification and an innovative manufacturing process.
TERMIX COMMITS TO INTELLIGENT MANUFACTURING 4.0
Innovation and continuous improvement are part of Termix's DNA. In this way, we anticipate our clients needs and offer them cutting-edge hairdressing tools. For this reason, we are keeping an eye on digitization and sustainability.
«We transform our production plant into a 4.0 factory to continue leading the sector with digitization and new technologies without losing sight of environmental sustainability.»
In fact, in 2022 we will move to the automation and integration of new technologies in production areas. We will improve the performance and ergonomics of workstations. In addition, we seek to increase the flexibility, safety and total quality of the entire manufacturing process.