THE NEW PROFESSIONAL HAIRDRESSING PRODUCTS AND TOOLS THAT TERMIX LAUNCHES IN 2022
Here is the new limited edition of the 230º Hair Straightener in its Gold Rose version and the new vegan line of shampoos and hair masks. Find out more about the releases that Termix launches en 2022!
We are celebrating with these two new products that Termix launches in 2022! To begin with, we enter the world of hair cleansing with the new Style.Me shampoos and masks. Three vegan ranges of hair products formulated with natural ingredients. To achieve different objectives: nourish, repair and revive blonde hair.
And on the other hand… The Gold Rose family grows! Discover the new 230º Gold Rose hair straightener, the most elegant limited edition of Termix. Its technology makes it a perfect professional hair straightener. Created to carry out any look and professional treatments while respecting the health of the hair. And providing a long-lasting professional result with extra shine.
Find out more about the Termix releases of the year below!
NEW STYLE.ME SHAMPOO AND MASKS
Termix begins its adventure in the world of hair cleansing with three ranges of vegan products: Nutri.Me, Repair.Me and AntiYellow.Me.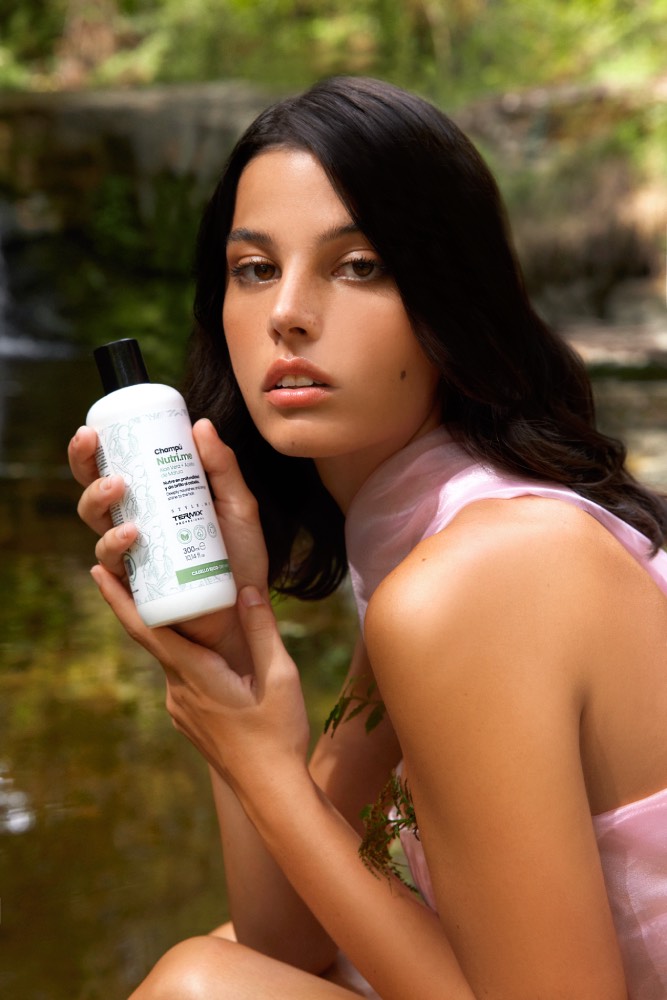 NUTRI.ME
First, Nutri.Me is the range that moisturises, softens and improves the elasticity of the driest hair.
It is made with ingredients of natural origin, such as Aloe Vera, Marula oil, Provitamin B5 (Pantenole) or Shea butter. Gently cleanses impurities from the scalp, while nourishing and strengthening the damaged hair fiber.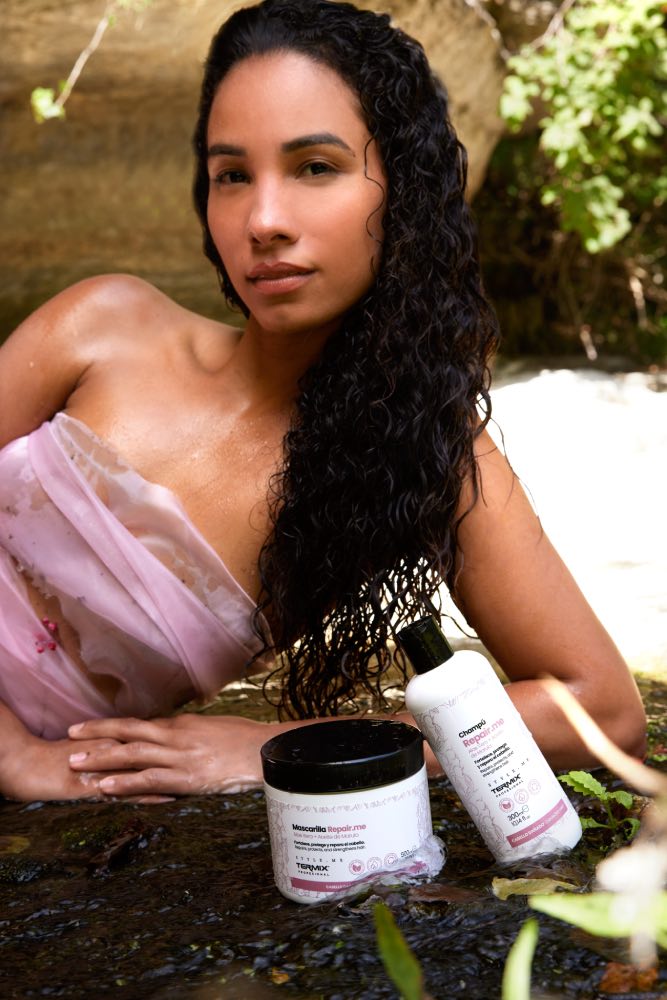 REPAIR.ME
Second, Repair.Me is the range indicated for intensive repair and strengthening.
Composed of 88% ingredients of natural origin: Shea butter, Aloe Vera and Marula oil. It is ideal for very dry, wavy, damaged, curly or frizzy hair.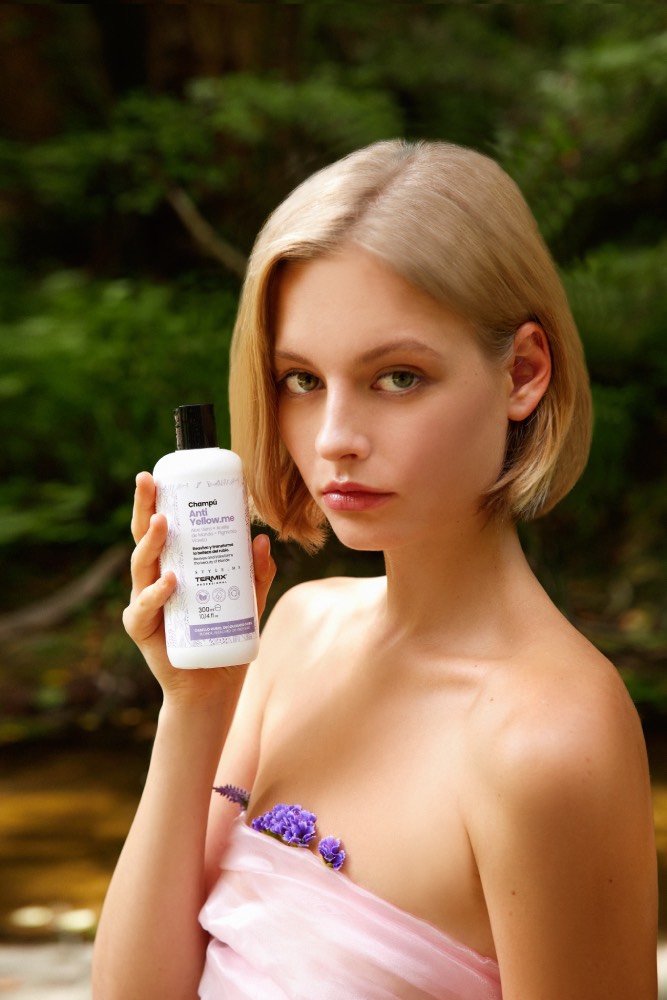 ANTIYELLOW.ME
And third, the AntiYellow.Me range revives and maintains blonde, bleached or gray hair.
Its shampoo and mask are enriched with ingredients such as Aloe Vera, Marula oil and violet pigments. Gently cleanses away impurities from the scalp and instantly removes unwanted yellow undertones.
SHAMPOO AND MASKS WITHOUT SULFATE
Termix shampoos and masks are SLES free (Sodium Laureth Sulfate). It is a component that contains some molecules of potentially dangerous chemical substances for the scalp.
SLES-free hair products help the beneficial bacteria on the scalp maintain and reproduce. Thus, they ensure that the hair has its vitality and that the skin microbiome is preserved. In addition, they promote natural hair care. Without chemical agents that in the long run generate dryness and damage to its composition and properties. And, finally, they prolong the duration of hair treatments. For example, keratin straightening.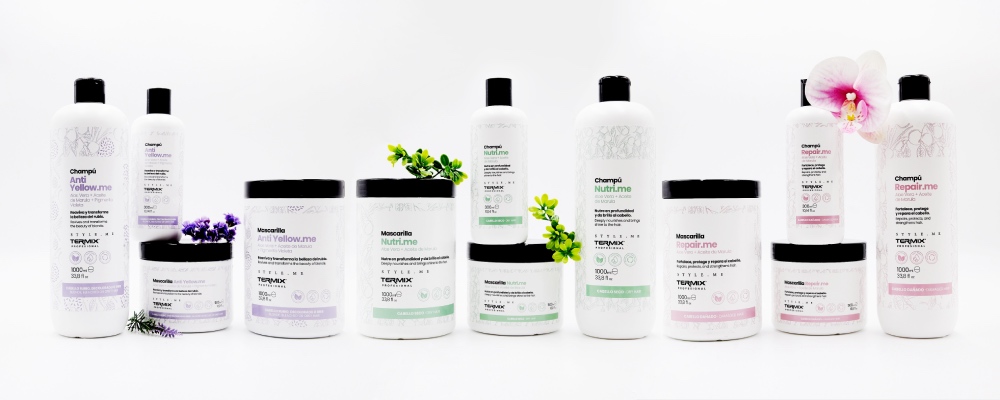 NEW HAIR IRON 230º GOLD ROSE LIMITED EDITION
THE MOST ELEGANT DESIGN
With an ultra-elegant design in rose gold, the new 230º Gold Rose hair straightener is a thermionic ceramic with tourmaline straightener.
What makes her different from her sister Black Edition? Temperature control has been improved by implementing a digital system. In fact, the regulator is controlled by PCB independently, thus being able to precisely adjust and control the heat of the iron. From 130º to 230ºC in steps of 10º! All this for excellent protection of hair health and homogeneous results from root to tip.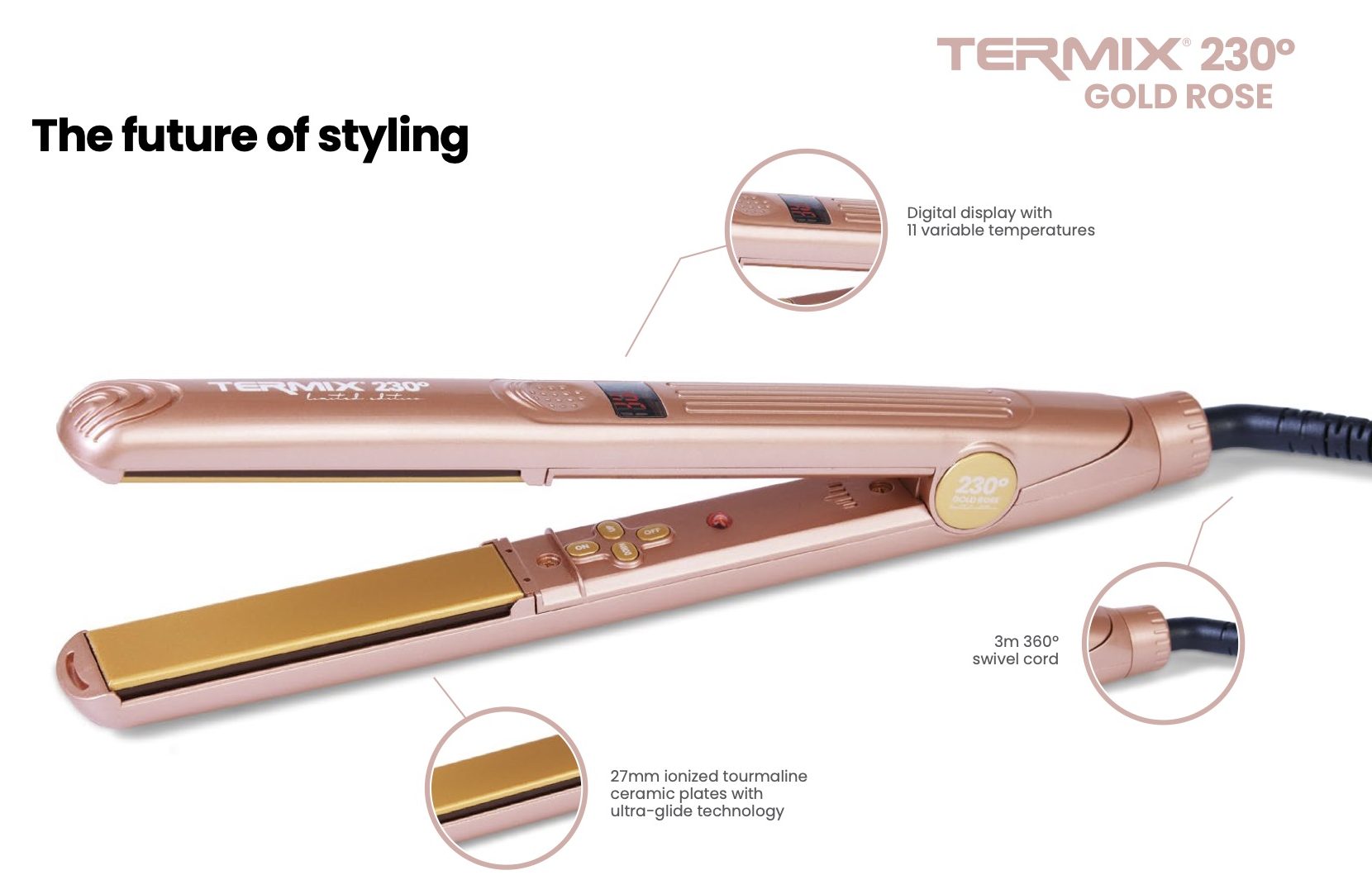 ULTRA-GLIDE TECHNOLOGY
In addition, it has ultra-glide technology. Its gold-colored ceramic and tourmaline rocker plates present a better glide and slide control. Thus, we avoid pulling and hair breakage.
SPECIAL FOR TREATMENTS
Like the 230º Black hair straightener, this new edition continues to be the most chosen by professionals. Why? Because of its versatility and finish in treatments such as keratin.
Because its 100% ceramic and tourmaline plates, together with its temperature regulator, make it the most suitable for professional use of any type of services and treatments.