THE IMPROVED TECHNOLOGY OF THE NEW TERMIX 230º HAIR STRAIGHTENER
Termix launches the new 230º hair straightener, improving its technology to continue revolutionizing hair care. Discover what's new below!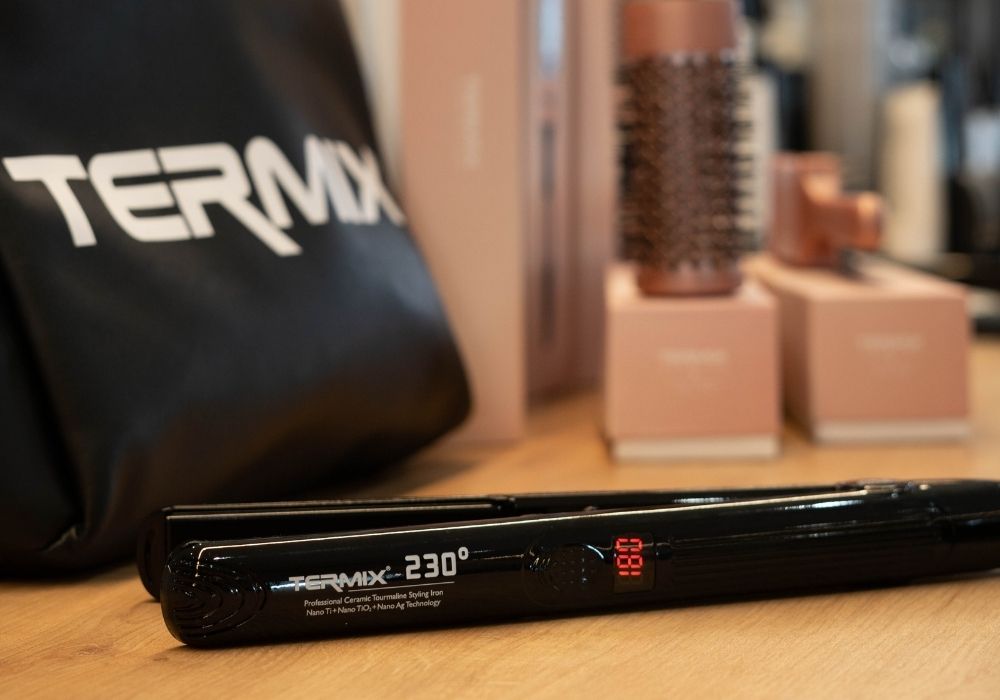 Spring has already begun and with it we launch the latest version of the 230º hair straightener. Termix's new improved tool is loaded with state-of-the-art technology, making it a versatile hair straightener. Perfect for straightening, curling, creating waves and performing professional treatments while respecting hair health. And, above all, you will discover that it provides a long-lasting and brilliant professional result.
The Termix R&D department always has the objective of taking care of the health of the hair. Study and create new ideas that allow personalized hair care. As we already do with the Evolution thermal brushes, for example.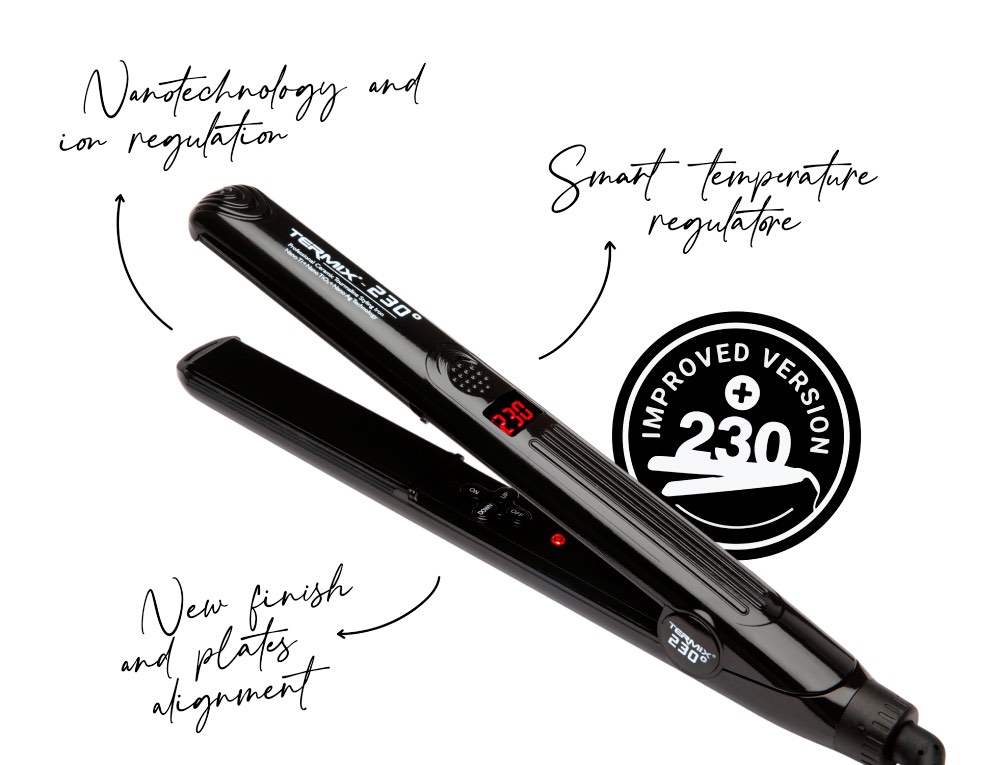 NEW FINISHING OF THE PLATES
The 230º hair straightener has a new finish. In addition, its 27 mm plate alignment offers a perfect glide and greater control during styling. With this, you can go from straight hair to wavy hair (and vice versa) in no time.
The material of the plates is made of ceramic and tourmaline, which helps to enhance the shine of the hair. In addition, they incorporate Nano Titanium Oxide (Nano Ti O2) and Nano Silver (Ano Ag). These components help to eliminate traces of chemical products and collaborate to disinfect the hair and purify it.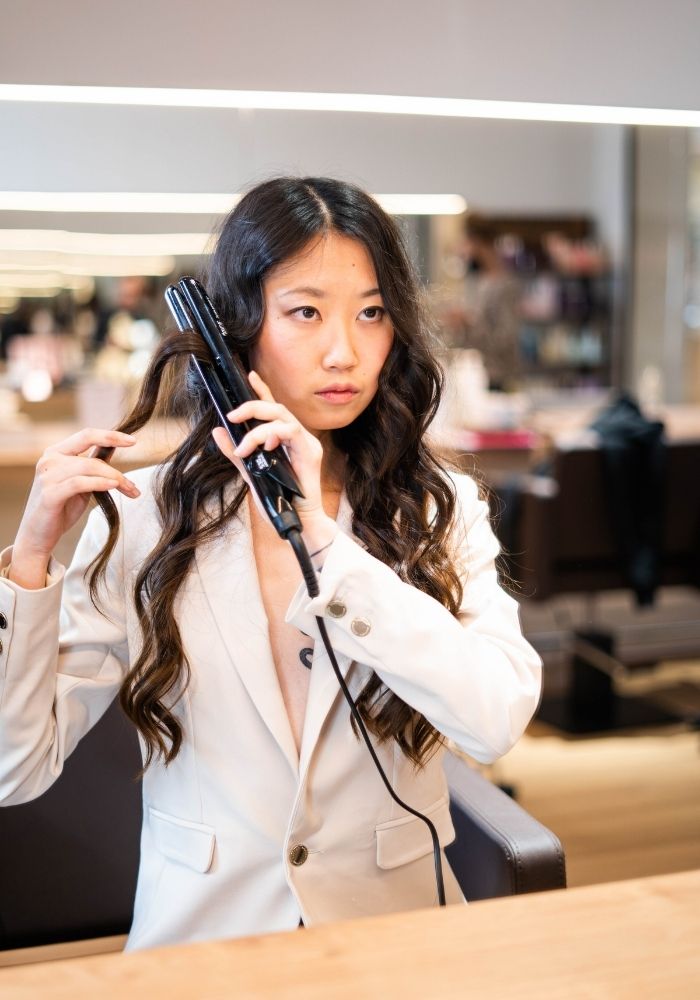 HEAT DISTRIBUTION
The advanced technology of the new Termix hair straightener allows the heat to be distributed evenly and constantly, even at high temperatures!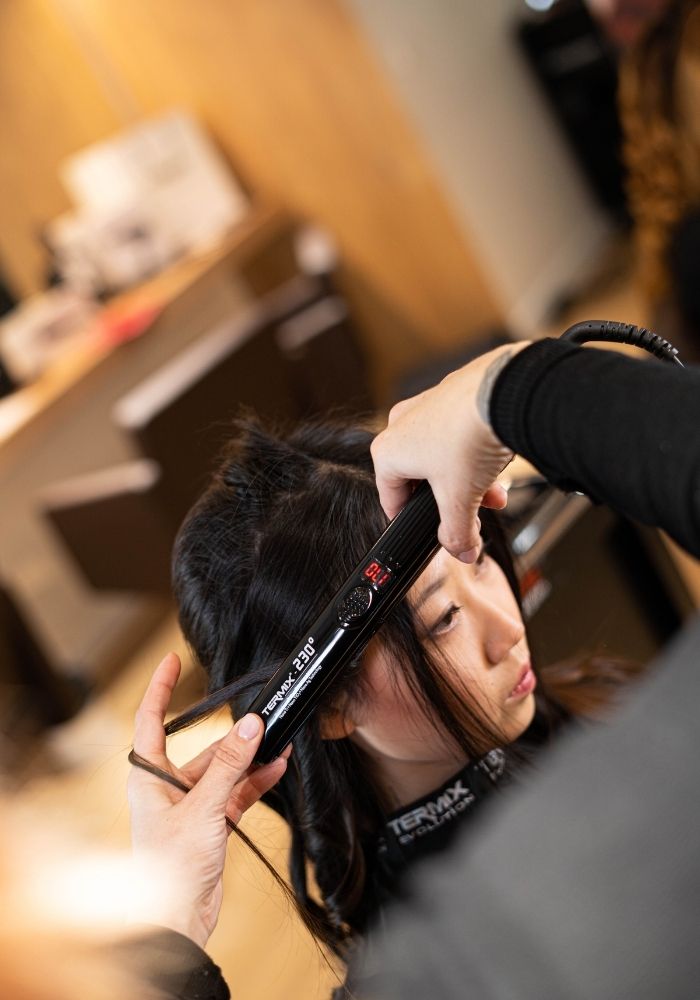 THERMOSTAT
Finally, it includes a system to select the desired temperature. In fact, it ranges from 130º to 230ºC to adapt the heat and work from the most sensitive hair. But also to carry out special treatments such as keratin or cauterization. Without a doubt, it is the reference hair straightener for this type of work!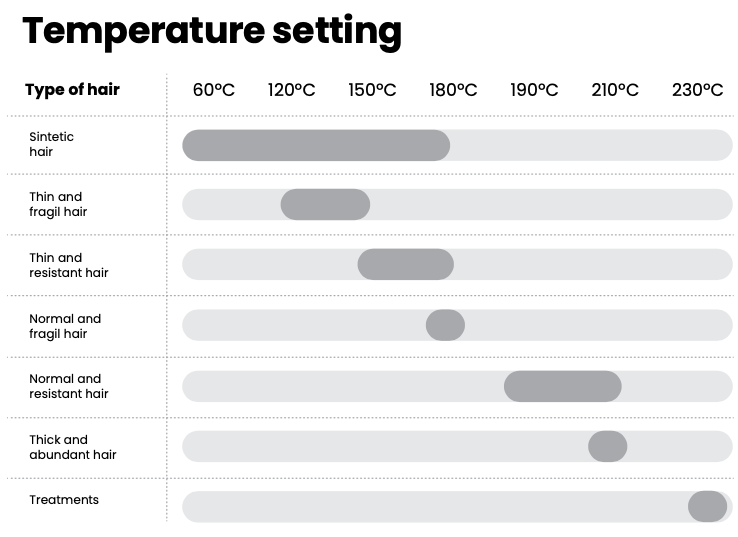 THE OPINION OF THE STYLISTS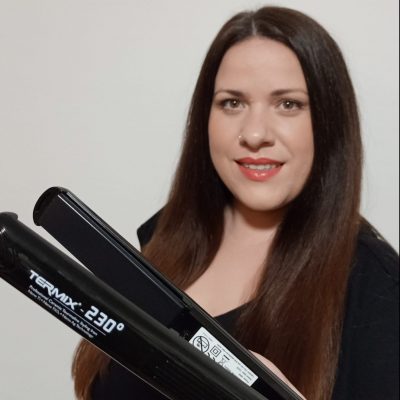 «I am delighted with my Termix 230º hair straightener. It is a very complete hair straightener. Because it heats up very quickly. And the temperature can be adjusted to adapt it to all types of hair. In fact, I feel like the styles last much longer than others I've tried.»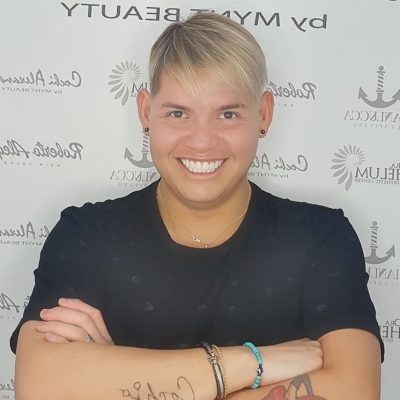 «It is without a doubt the most important tool in my salon, both for treatments and for styling. Thanks to its temperature regulator and its cutting-edge technology, it is a very versatile hair straightener. If I had to describe it in four words they would be: quality, performance, profitability and power.»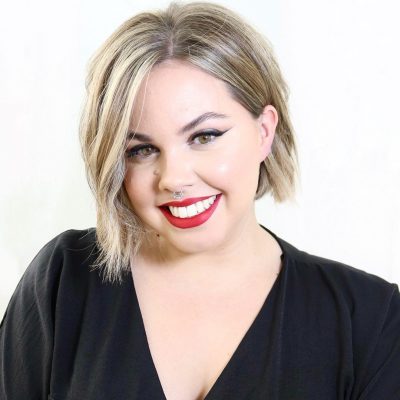 Editorial Stylist and Educator
«It is my favorite hair straightener for both personal and professional use. I work at a temperature of 170-180º and the duration of the waves is long, both in fine hair and thick hair. Leaves hair very shiny and glides on super well. And it weighs nothing at all. In addition, the outer material doesn't heat up excessively.»
WHERE CAN YOU FIND THE TERMIX 230º HAIR STRAIGHTENER?