HOW SHOULD I MASSAGE MY SCALP FOR HAIR GROWTH?
The benefits of doing a hair massage at a professional level are enormous. From strengthening the scalp to providing shine and elasticity. In fact, the massage will help to obtain healthier hair.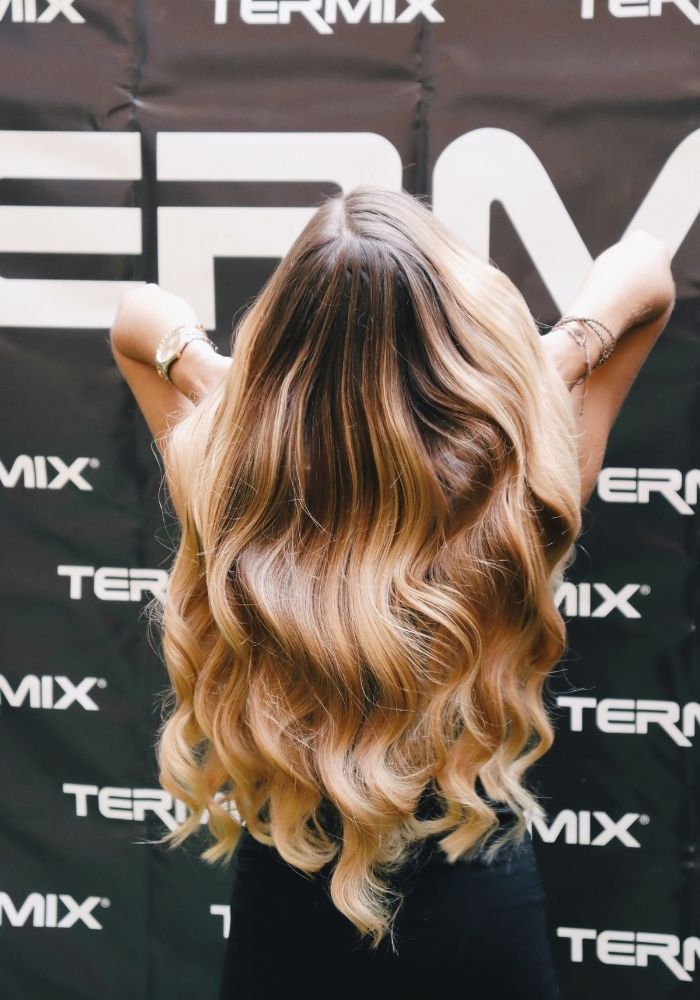 First, a good hair massage on the scalp helps improve circulation. And this benefit is a great remedy to prevent hair loss. Attention! We aren't talking about how to reduce or eliminate baldness. Obviously, this is a genetic problem. And, therefore, you should go to the dermatologist if you have it. Obviously, we refer to hair loss due to stress, change of season, postpartum…
With a cranial massage, we strengthen the hair. And also, we make growth faster. And of course, the benefit that not only speaks about hair health. Relax! It is ideal for relieving stress and tension.
So, this are the steps you must follow to learn how to do a hair massage and obtain healthier hair.
HOW TO DO HAIR MASSAGE: STEP BY STEP

You can proceed to do the massage with dry or wet hair. Also, with or without a mask. However, at Termix we recommend using a special oil. An oil that doesn't weigh down or leave residues and that helps to hydrate it in depth.
Our Revive Style.Me Oil contains quinoa and orchid extract. Therefore, it provides softness and elasticity to the hair. In addition, it helps to repair dry and damaged hair. Provides shine, silkiness and perfect frizz control.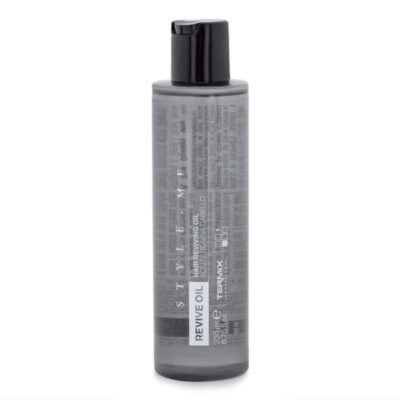 Using your fingertips, begin making gentle circular motions all over your scalp. Starting at the top and going down the crown to the nape. So over and over again. For the central part (top-crown-nape) and for the lateral areas (top-temple-nape).

We continue working with the tips of the fingers but this time as if we wanted to join the skin with both hands. Making a clamp effect. We hold the tension for a few seconds and let go.

After the warm-up massage, we will make gentle pressure for ten seconds with the palm of the hand. We will start with the forehead. Next, we will go down towards the back of the head.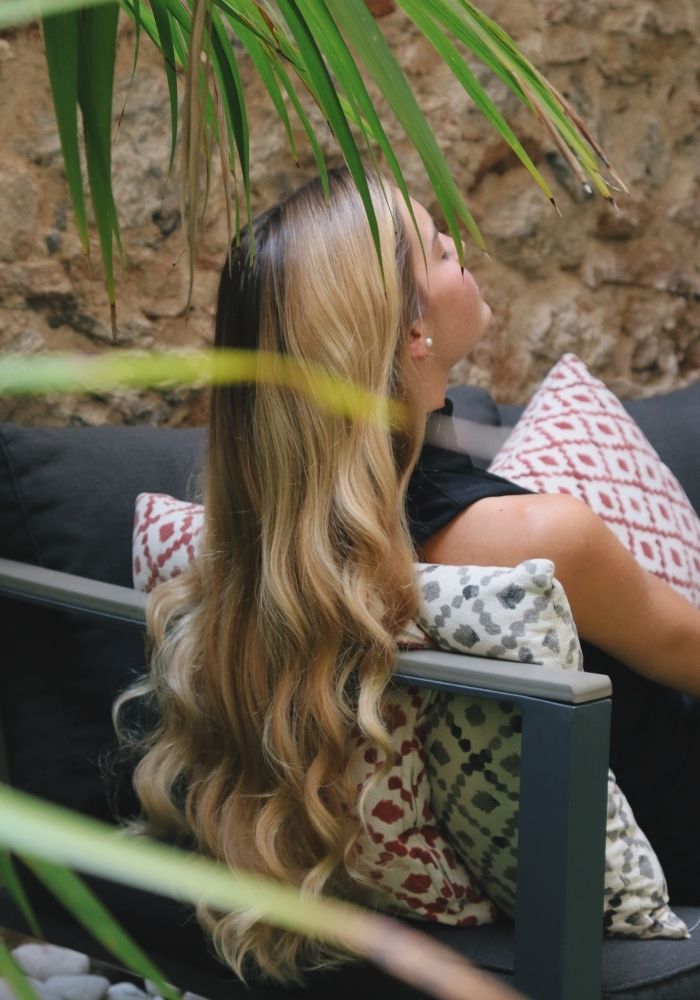 We do the third step again, but in the opposite way. Therefore, we pinch with the tips of the fingers, stretching the skin. As if we flattened it.

Finally, the best way to finish the massage is on the perimeter of the scalp (temple and neck). We exert pressure at least ten times.
MORE TIPS FOR GETTING STRONG, SHINY HAIR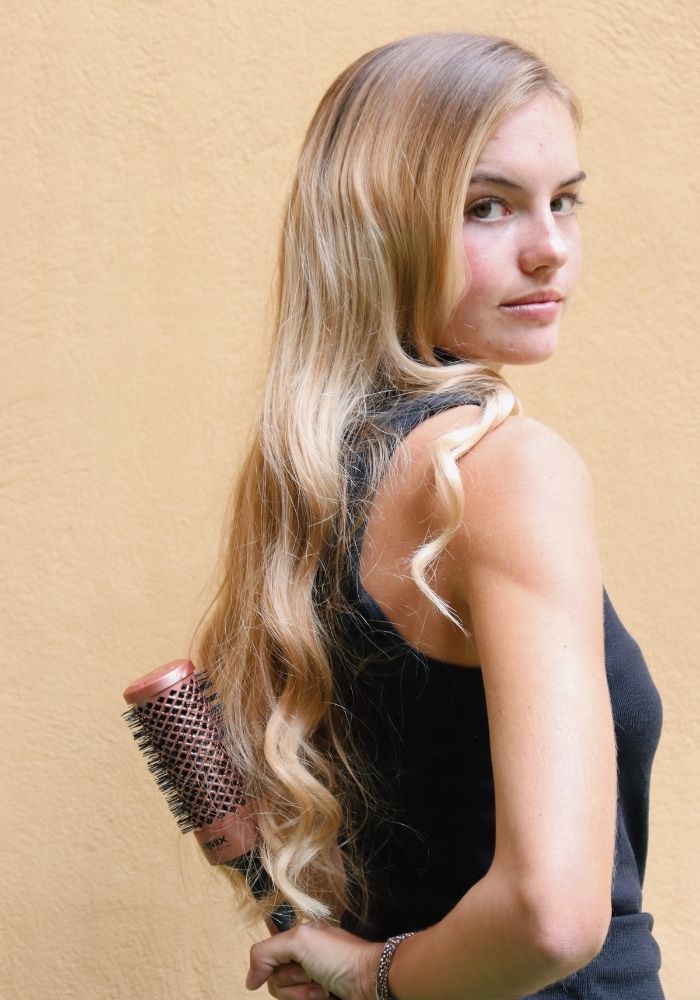 First of all, use professional brushes. Termix's Evolution range offers a thermal brush for each type of hair. The new Gold Rose models, for example, are intended for porous, dry and dull hair, giving them shine and health.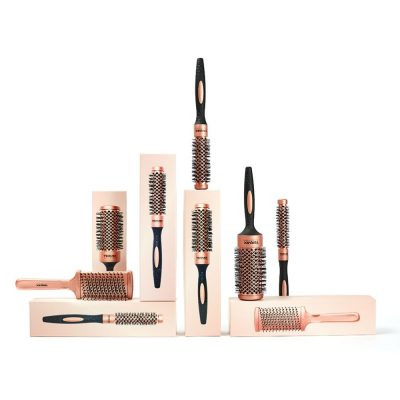 Termix Evolution Gold Rose hair brushes
On the other hand, our professional natural boar hairbrush is ideal for restoring shine to hair. Natural bristles prevent damage. They treat hair gently and protect it from breakage.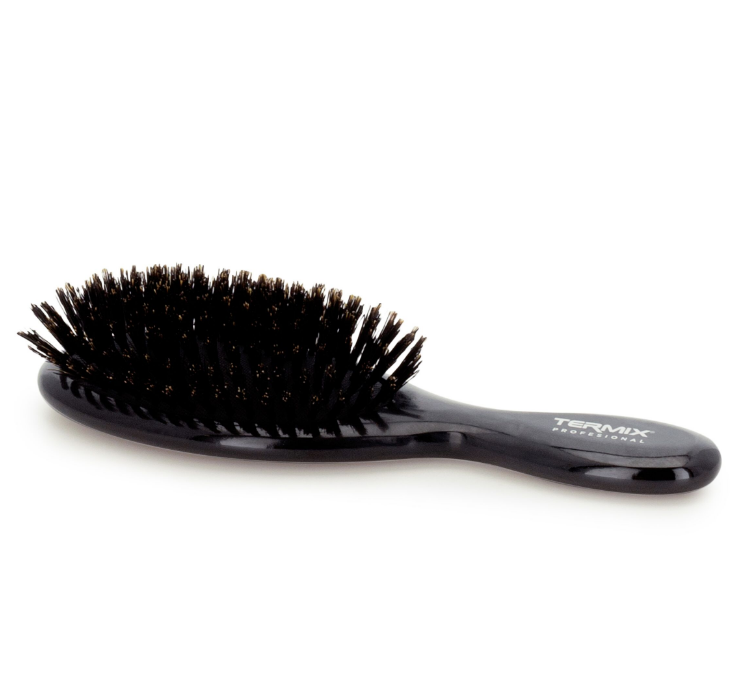 Termix natural Boar Hairbrush
Second, it protects hair from heat tools. Using Shieldy Style.Me thermoprotective spray, you will create an invisible film. For total hair protection against high temperatures and the action of heat.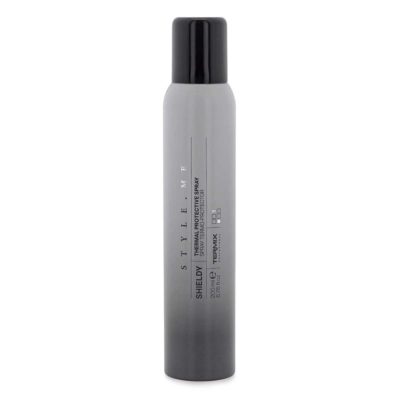 Shieldy Style.Me Spray – thermoprotective
Finally, a cut every 2 or 3 months. Termix's professional cutting scissors have razor-edge and concave-shaped blades. In such a way that they allow a precise, safe and smooth cut. Perfect for achieving foolproof results.