How to clean and disinfect a thermal brush?
A virus that is fragile but also contagious. The coronavirus is 900 times smaller than the width of a human hair, but we can all do our part to limit its spread. One of the best and most logical ways to do this is by washing our hands, and this same preventive method should also be applied to our professional hairstyling tools.
How to clean and disinfect a thermal brush?
Coronavirus. Since being categorised as a potential pandemic, COVID-19 has become a major concern for everyone, and its arrival has led to the need to maximise preventive hygienic measures. At Termix, while we do not wish to encourage the sense of panic caused by media misinformation, we would like to give you some preventive measures that you can use to care for your hairstyling tools. So, the question is, how can we properly disinfect our hair brushes?
How to clean and disinfect a thermal brush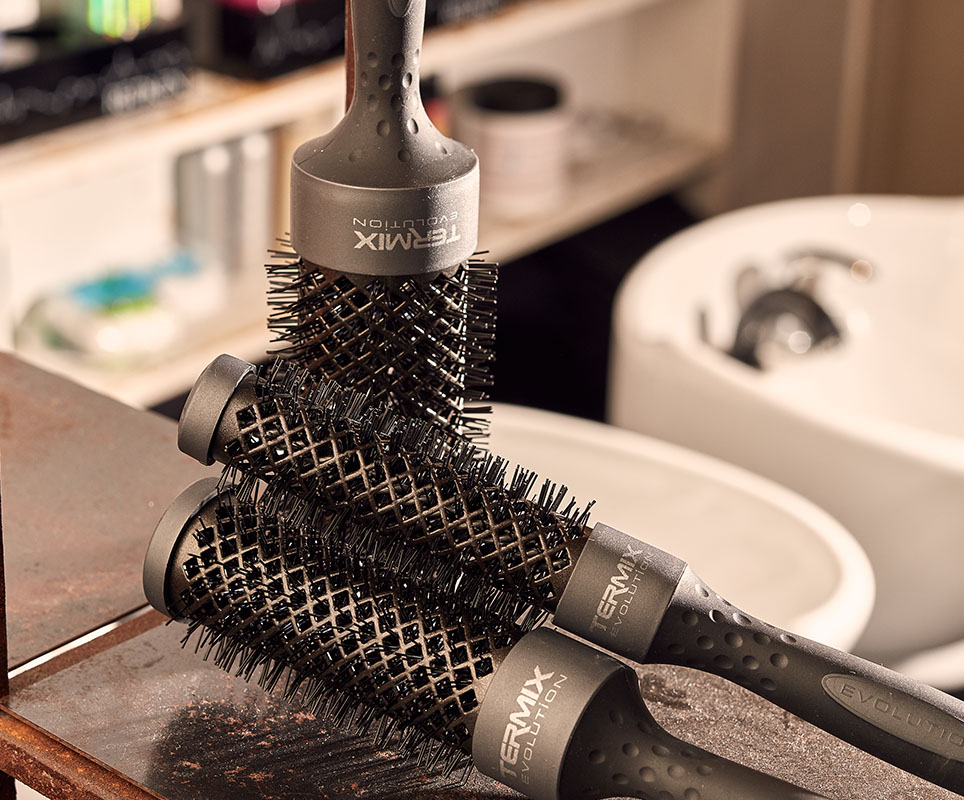 As is the case with all beauty products, caring for and cleaning hairstyling tools, such as hair brushes, is vitally important if we want to make sure that they last as long as possible and to prevent the transmission of microbes.
7 simple steps to keep your hair brushes hygienic:
Disinfect your thermal brush step by step

Remove any excess hair
Remove any excess hair with your hands. You can use a silicone glove for this, if you like.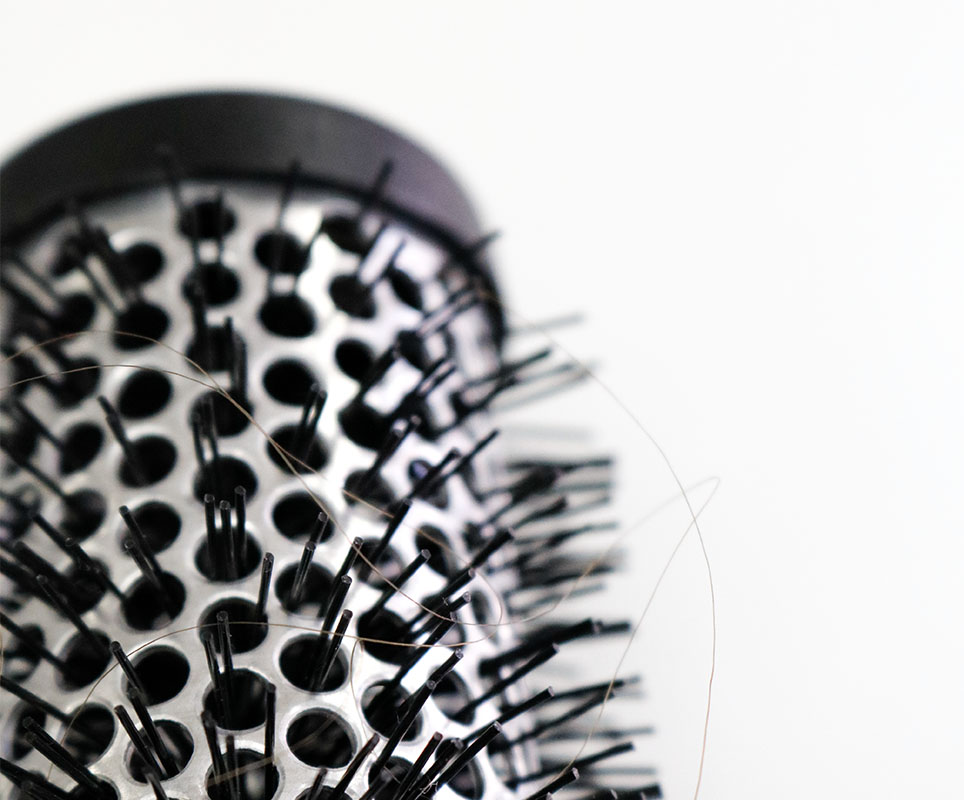 Use the brush cleaner
Use the brush cleaner to remove any hairs that may have become stuck to the brush's tube. This will enable you to remove all the remaining hairs that may have come loose while brushing.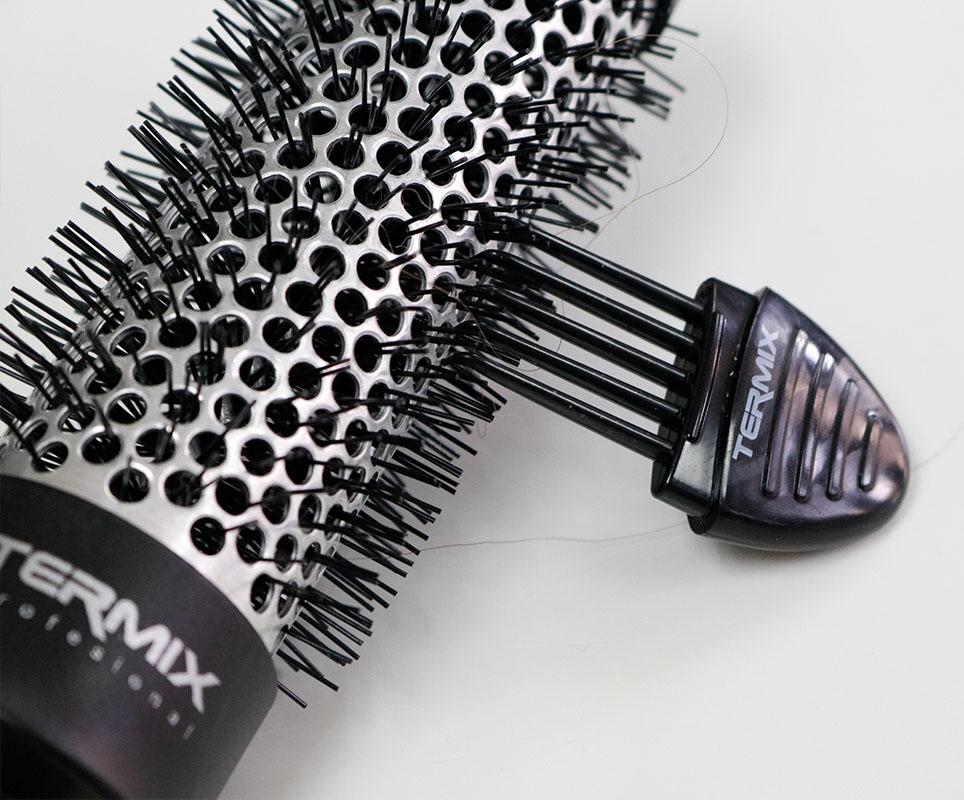 Soak the brush in warm water
Soak the brush in warm water to loosen any product residue that may be stuck on the tube.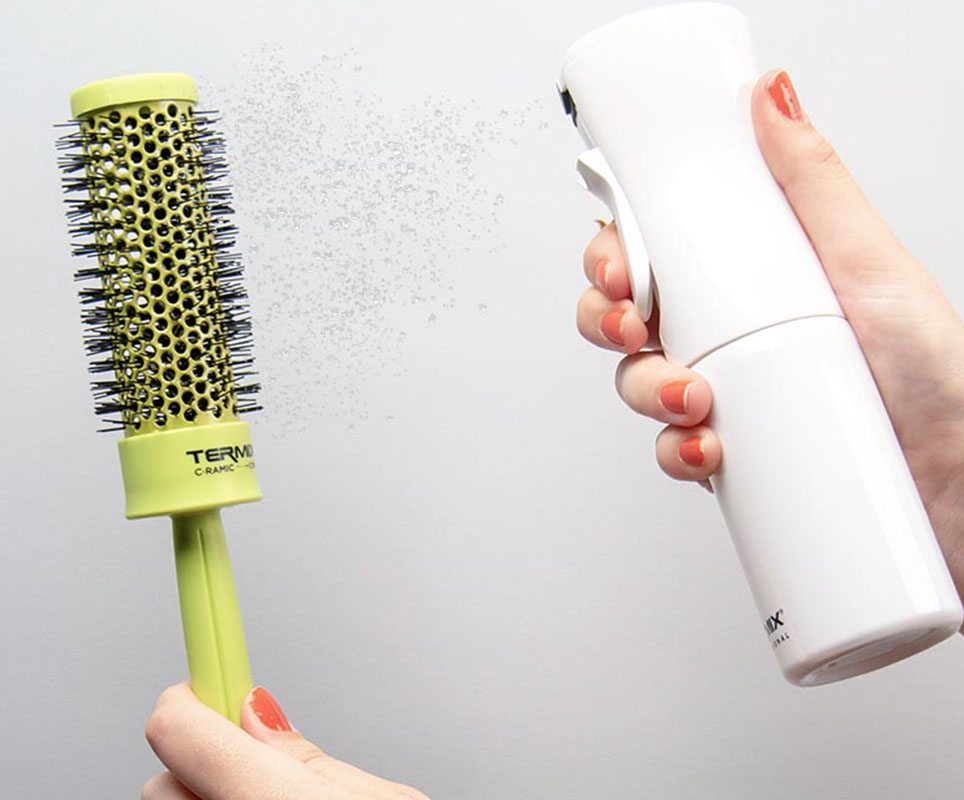 Apply soap
Apply soap between the bristles and scrub them with the brush cleaner that you used previously

Produce foam
Brush them in just one direction, which will allow you to remove the hairs from between the bristles with each movement and also produce foam.

Rinse it
Spread the foam all over the brush and leave it to soak in for a few minutes, then rinse it with plenty of water.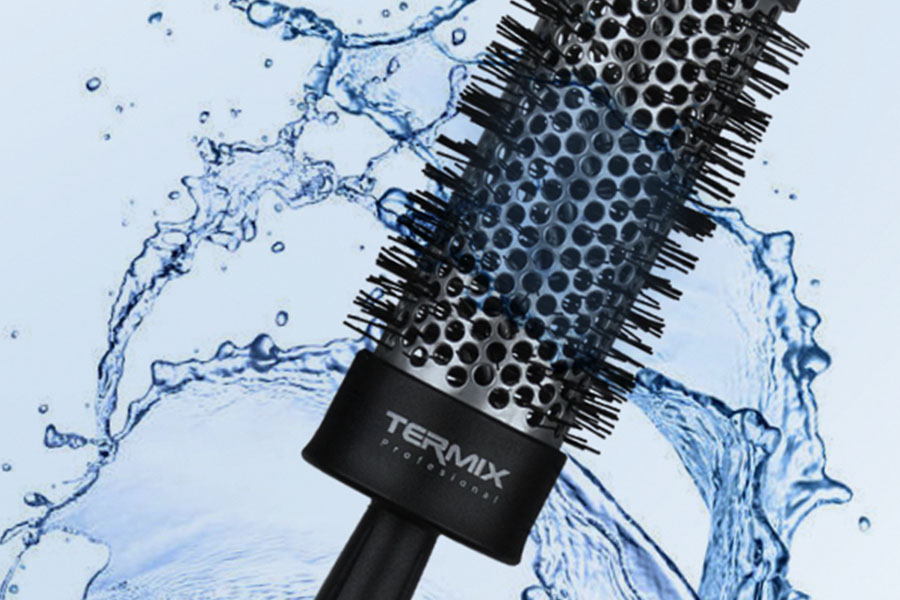 Dry the brush
Dry the brush with a towel, only applying light pressure.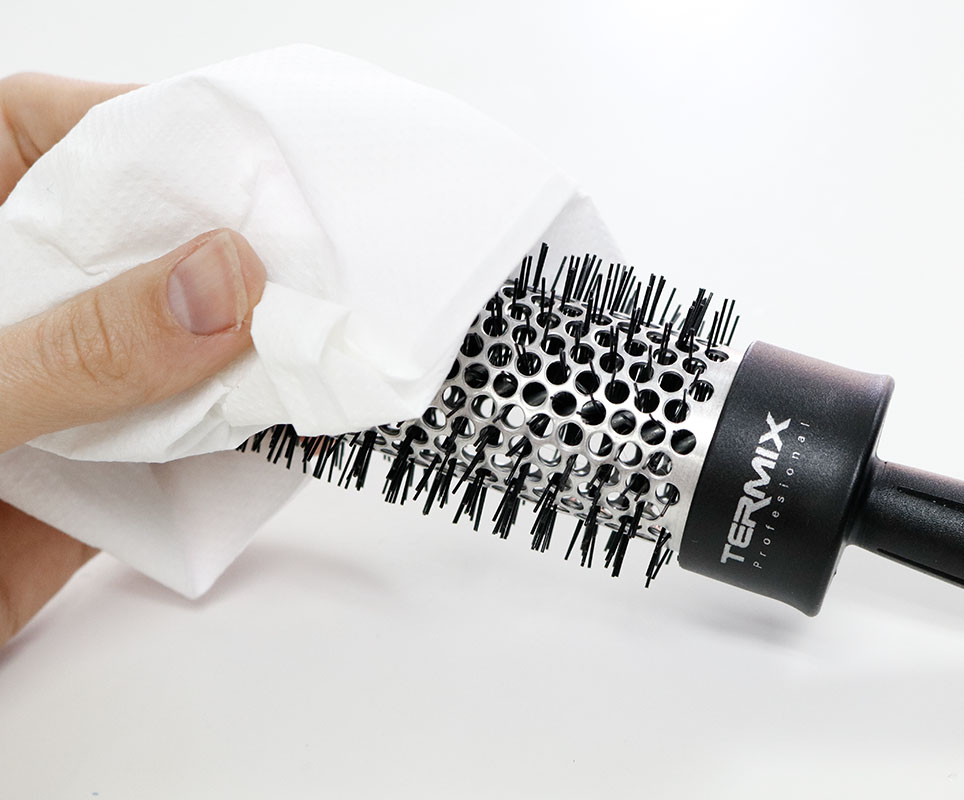 And there you have it, these are the steps you should take every day after using your brush to ensure that it is fully clean and free of any remaining hairs. But we would also recommend that you sterilise it at least twice a week.
How to sterilise a thermal brush
UV sterilisers have been designed for this purpose, so would be the ideal solution if you have one. But since not everyone has this tool, we also have several other methods for you that you can use to sterilise your hair brush. Let's begin!
Mix ½ cup of white vinegar with ½ cup of warm water.

¼ cup of ammonia and 1 cup of warm water

1/6 cup of tea tree oil and one cup of warm water
And then, after removing any remaining hairs and soaking the brush in warm water, we can begin the disinfection process. Choose one of the three different mixtures and soak the brush in the solution for 30 minutes. Then clean it with soap and rinse it to remove any potential odours. Keep it closed away in its own bag until you use it again.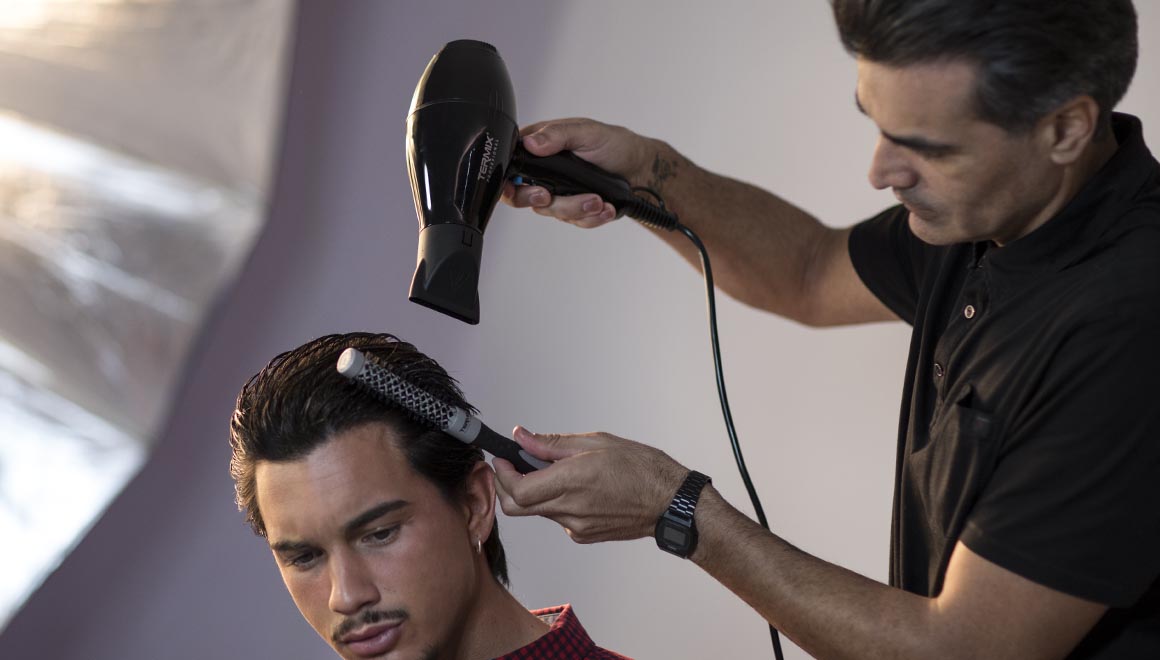 Don't forget about the hair dryer!
Although not everyone realises it, you also need to clean your hair dryer at least once a day. A fair amount of dirt often builds up in the rear filter and this can have an effect on brushing, the quality of the finish and our health.
Finally, but no less important, the best way to ensure your thermal hair brushes are always in the very best condition is to replace them at least once a year.