Guide to choosing the perfect Termix gift
this Christmas It's time to be real
The time has come to decorate the christmas tree, remove all the decorations from the closet and make our house holidays-ready. Without a doubt, this year has been very different from previous years and It has taught us things that perhaps we knew but weren't paying attention to. We discovered the importance of being good and feeling good about ourselves. We changed the big gyms for routines at home, just for the sake of being active and feeling good. And we get it! December is here.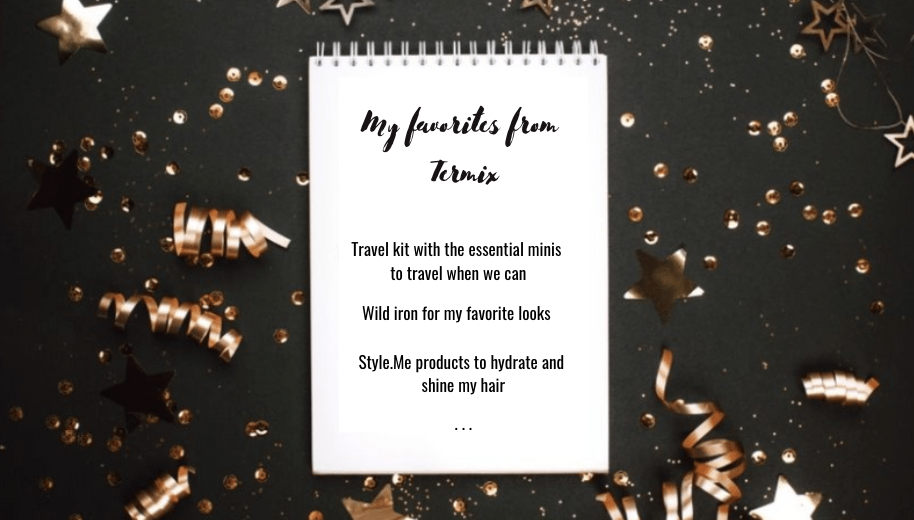 We know who was with us and accompanied us at all times, who invited us to their zoom parties and who never stopped giving us encouragement when we needed it. This is the perfect time to tell them THANK YOU and give them the best.
With this list we want to help you get the perfect gift for your loved ones, taking care of you and taking care of them, with just one click.
Protect your hair with the new Evolution Curling Wand, perfect for those friends who like casual styles. This curling iron is compatible for any hair type, and best thing of all, thanks to the temperature regulator touch you can get a perfect look while protecting your hair. In addition, its Ø19-Ø25 conical tube will allow you to control the volume they want to add to each curl.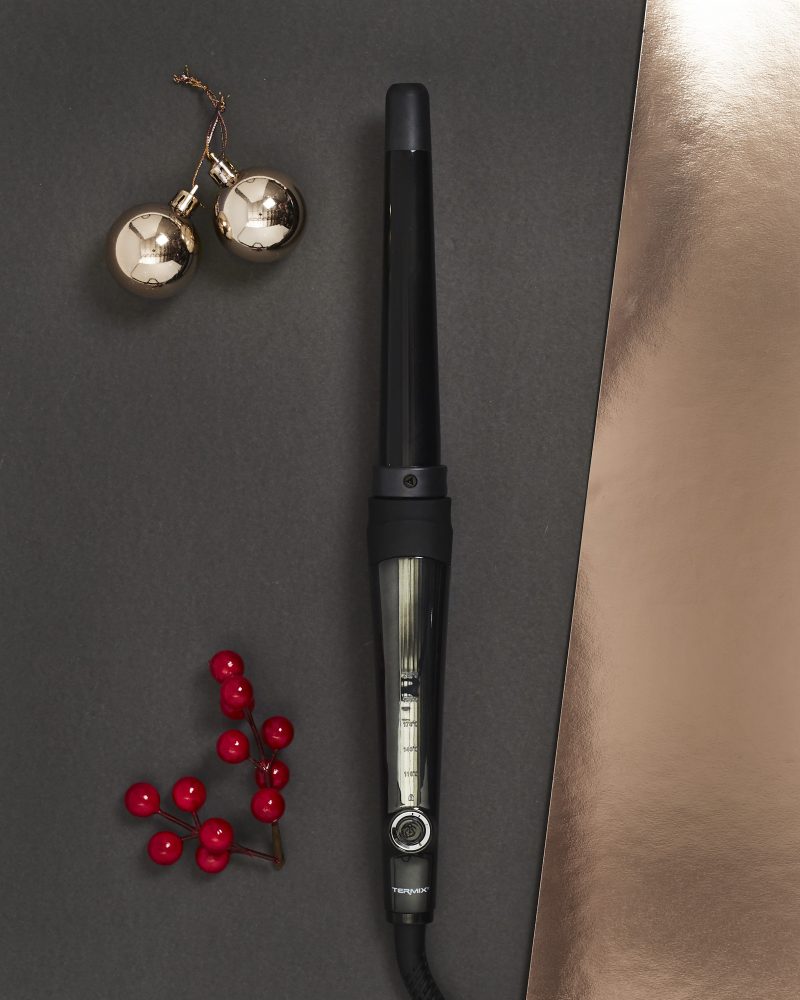 An iron that takes care of the hair and achieves professional and long-lasting results. This is the perfect gift for those who always like to be dressed up and have their hair looking fantastic.This iron allows them to straighten, curl and even create waves while taking care the hair and leaving a result with extra shine.
Its latest generation ceramic and tourmaline plates will protect colored hair, they will delay discoloration and seal the cuticle for visibly healthier hair. And most importantly, the Termix Wild professional iron includes a system of temperature regulation ranging from 130º to 230ºC, which allows working from the most sensitive hair to treatments such as keratin.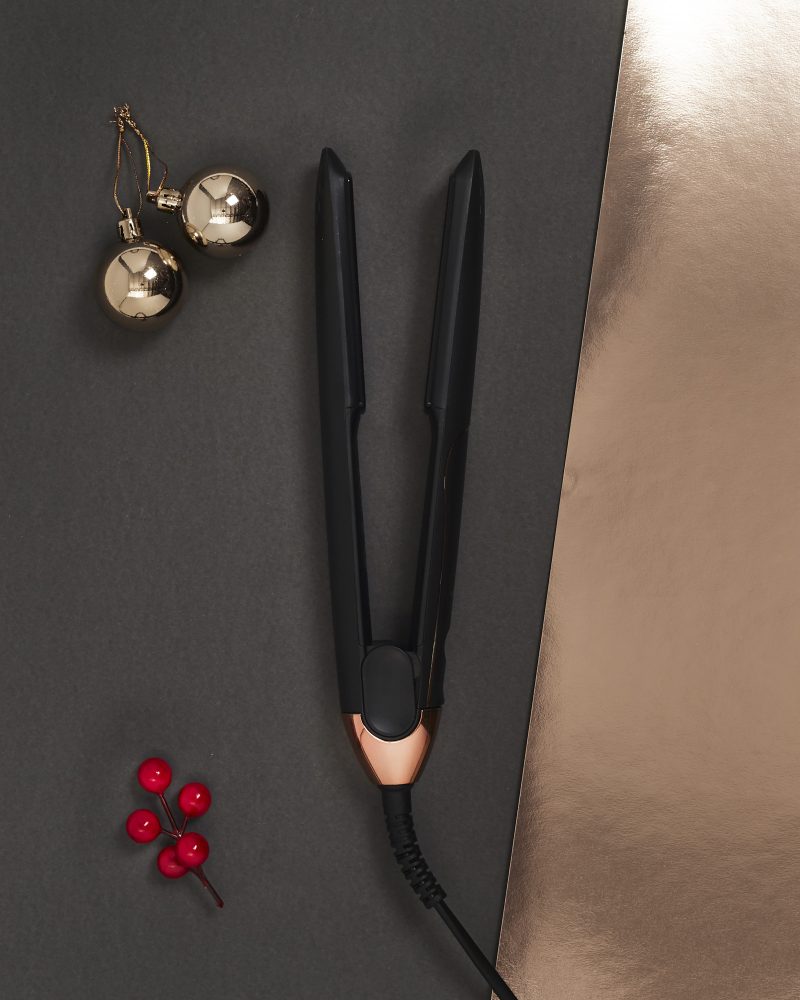 We all have an adventurous friend who changed due to the new reality of this year long trips to short getaways close to home, and this is the ideal gift for them.
Give them a Travel Kit for their trips and adventures, we assure you that they will remember you wherever they go. This all-in-one kit carries the Termix essential in mini size, to always have handy, and most importantly, they will not have to worry more about space or weight. They will love it!
Thanks to the temperature regulator of the mini iron and the mini dryer, you can adjust the heat depending on your hair type to avoid damaging it. And the brush detangling has anti-pull fibers to prevent hair breakage.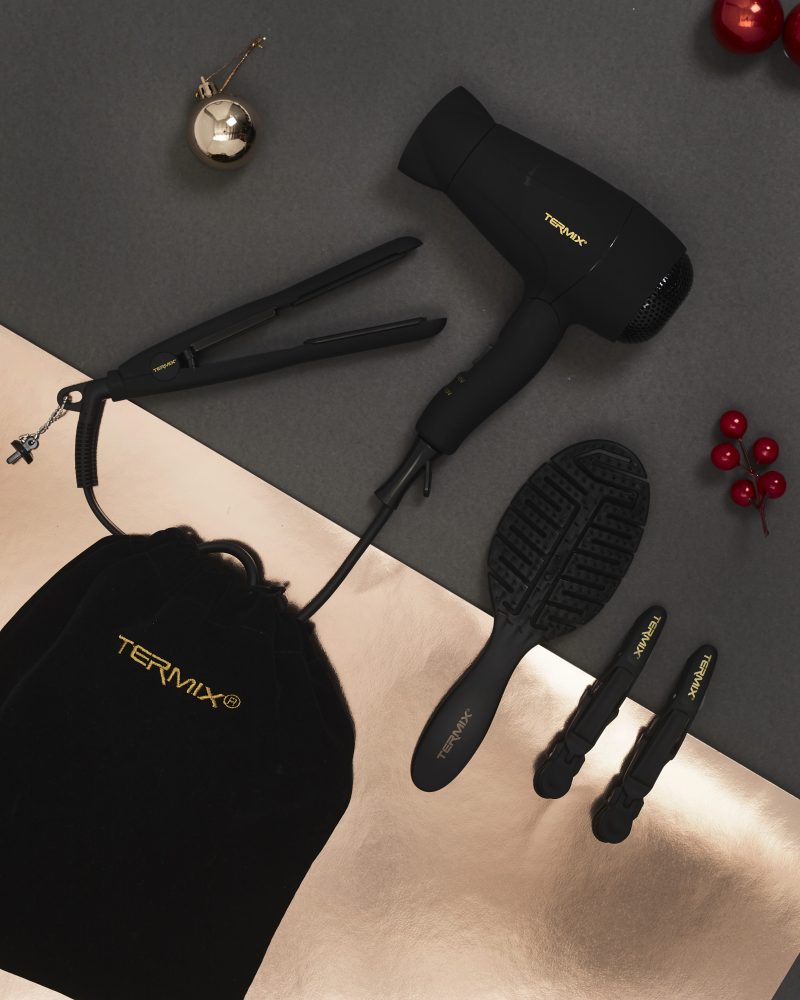 Style.Me hair products are the accessory that you cannot miss either in your toiletry bag or that of your friends. Among the 18 professional products, you will find the Shieldy Thermo-protective Spray, the Glossy Shine Spray, the Detangler Spray to undo knots before detangling, the Silky split ends serum to prevent split ends or the Dusty Volumizing powders to texturize the hair. Remember that Style.Me products are also enriched with natural ingredients such as argan oil, orchid, bamboo or quinoa, among others.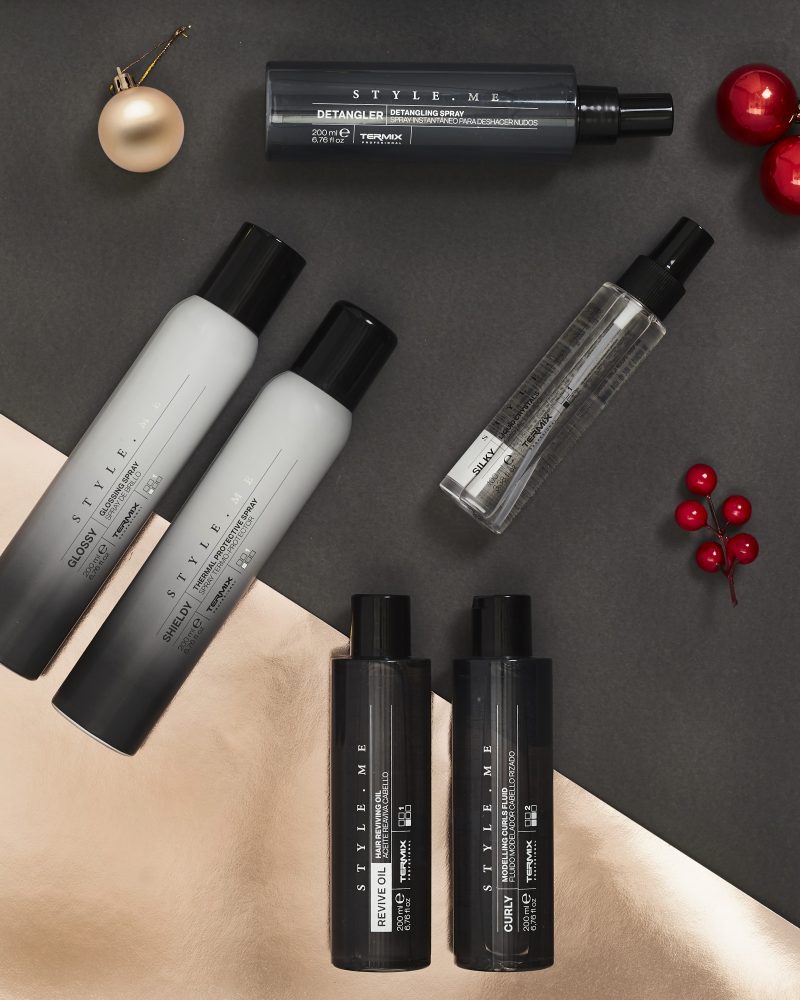 With this gift you will be able to enhance the shine to the maximum. This kit includes 5 products essential for your friends to get a wonderful gift, and the best thing is that it comes in a perfect toiletry bag.
What does it include? A Professional Black thermal brush with fibers nylon 6.6 and aluminum body. With it you will get a fast and effective blow-drying, with total control of frizz.Small Boar Brush: Allows you to polish and add shine to your hair thanks to its natural boar fibres. Spray Glossy is a spray gloss enriched with quinoa and orchid that allows achieve a polished and shiny finish. In addition, thanks to its nutritional properties regulates frizz for a much longer-lasting hairstyle. Professional Soft Touch Tweezers: these are alligator clips with a matte finish that don't leave marks on the hair.
Oh, and the cherry on top: a nice and practical hand mirror.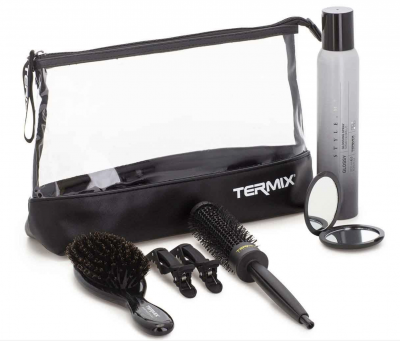 Can you imagine a better gift for this Christmas?