Travel Kit: your Termix essentials, now in mini format The kit that will travel with you on your adventures (Yes!, also in this "new normality")
We know how this 2020 has changed our lives
We have learned to move differently, undoing routines that we thought were impossible to change. Now, weekend getaways have become visits to our parents, that place where we grew up and lived wonderful moments … Group work trips are now limited, and your laptop has become an essential to do that conference via Zoom. We know it … and that is why we adapt and continue looking forward to not letting fall into the routine.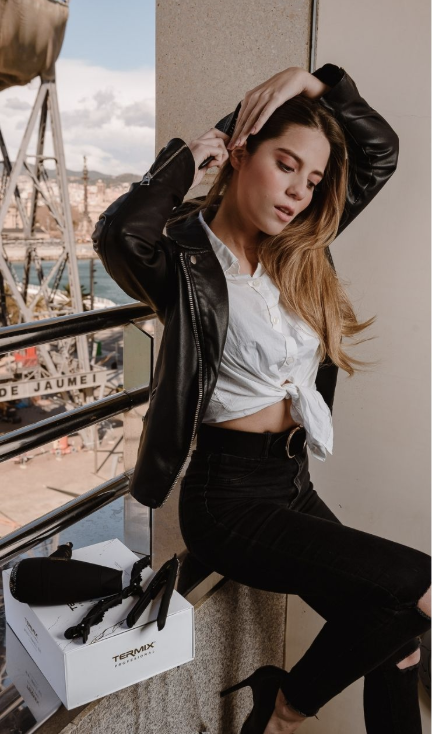 We are you in this new reality. We think about it, and a lot. You take your luggage for that little escape and when you go to close it you realize that YOU HAVE NO SPACE! That's when the dilemma begins and you have to decide between the hairdryer or your favorite winter boots.
Don't worry! This is not going to happen to you anymore. We created exactly what you need: the Termix Travel Kit. It is perfect for you because it brings all the essentials for your hair, but in MINI SIZE. With it, you will save space that you can use to put the rest of your belongings.
These are the 3 reasons to fall in love with the Travel Kit:

Everything in one bag:
This Travel kit includes everything you need to wear a perfect hair wherever you are. All your mini-size essentials and thus take up very little space in your luggage.
Detangling brush perfect for use on wet or dry hair

Two professional clips to hold sections in the hair and not leave marks

Professional mini dryer with temperature control to avoid mistreating the hair

Professional mini iron to seal the drying and obtain a perfect finish

Velvet bag the ideal size to take care of all the tools in the kit

Ideal size:
This Kit has been specially created not to occupy half a suitcase of space (and weight). Forget having to choose between leaving your favorite things or looking with maximum style. Now you can achieve both, because this kit is the ideal size for your needs.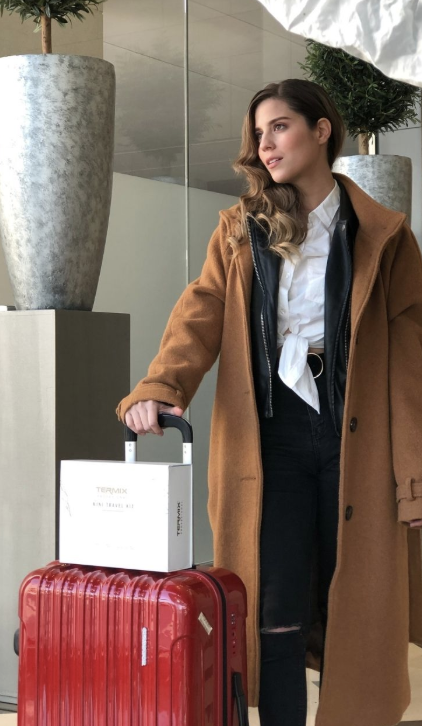 Protect your hair, even if it is mini:
Yes, that is the best of all! Despite it is a small size, the mini straightener and mini dryer of the Travel Kit have the best technology and, like all Termix tools, they are designed to take care of your hair. The temperature adapter of the dryer and the iron is perfect to adapt it to your hair type and thus take care of it. You should not worry about mistreating your hair. We assure your hair will enjoy that getaway as much as you.
Now, you already have the perfect Kit to be prepared at any time and without carrying an extra weight.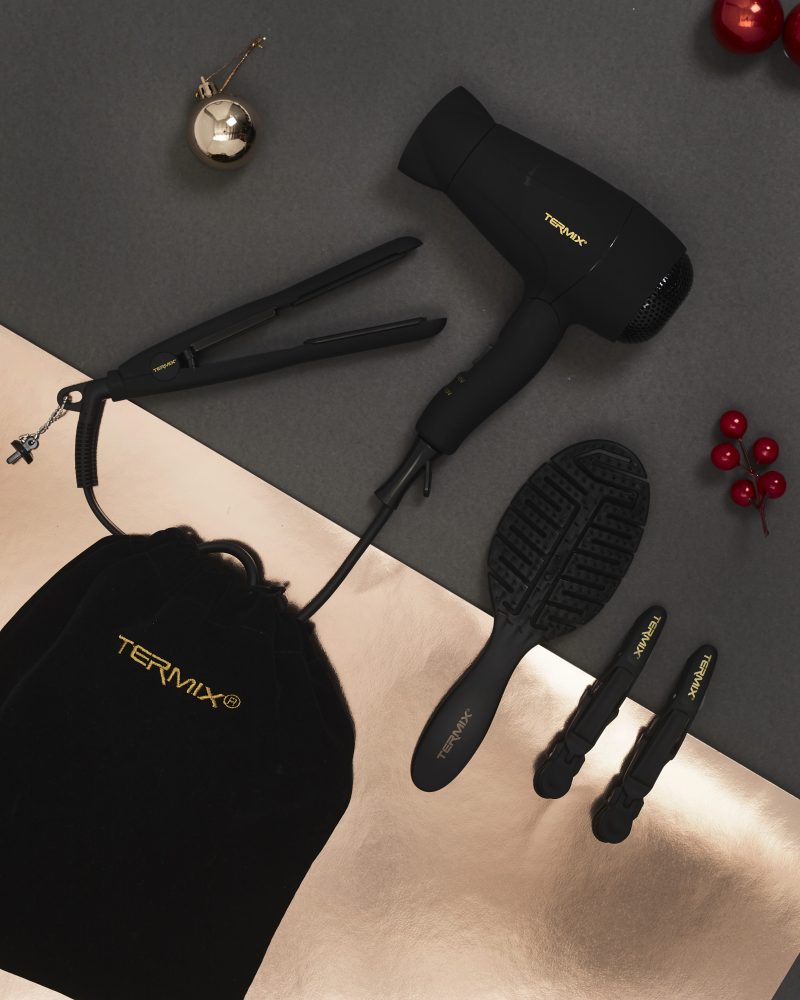 Oh … and if you are short on Christmas gift's ideas, this Travel Kit might be a great option!