Hands and brushes protection Termix presents new releases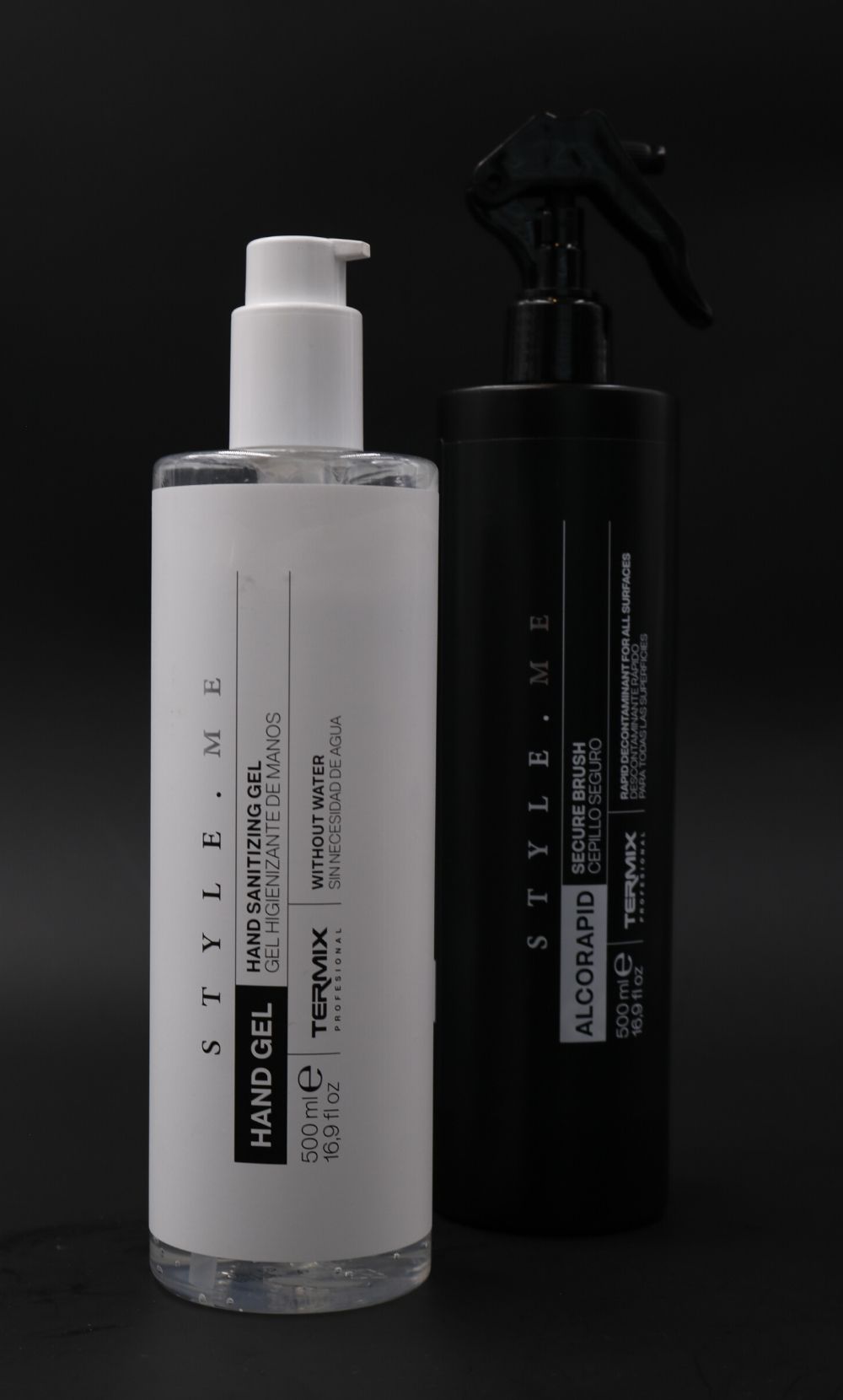 Alcorapid Secure Brush Style.Me
In this unprecedented crisis, Termix has developed Alcorapid Secure Brush, an alcoholic solution for the hygienic treatment of surfaces, objects and equipment, designed specifically to protect spaces and tools in hairdressing salons before and after each service.
Alcorapid has an antibacterial complex certified as a surgical medical product, regulated by the Ministry of Health.
This new sanitizer instantly disinfects and decontaminates brushes, spraying them directly, for a safe and hygienic brushing.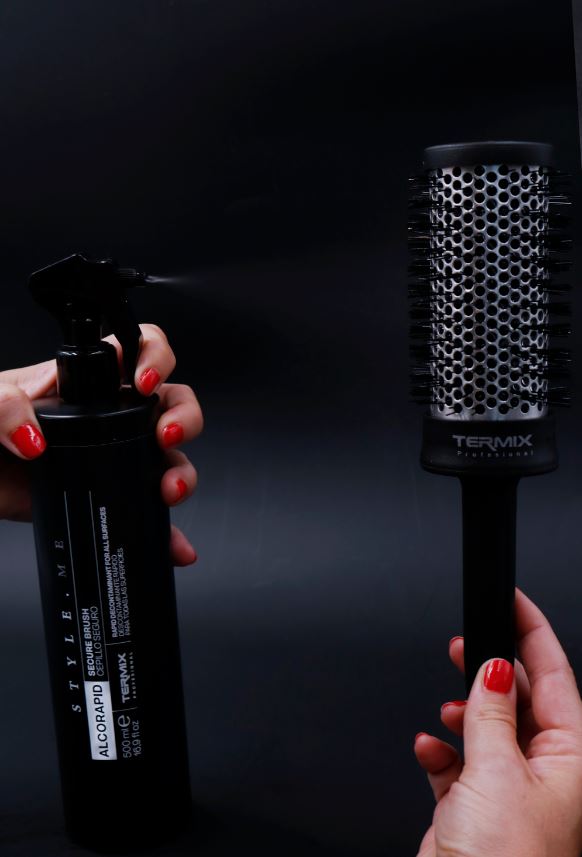 Hand Sanitizing Gel
Hand Sanitizing gel cleans and disinfects without the need for water in just a few seconds. With an alcohol content of 65%, it does not dry out the skin and keeps the hands fresh and soft.
Both products are presented in 500ml format for hairdressing salons use.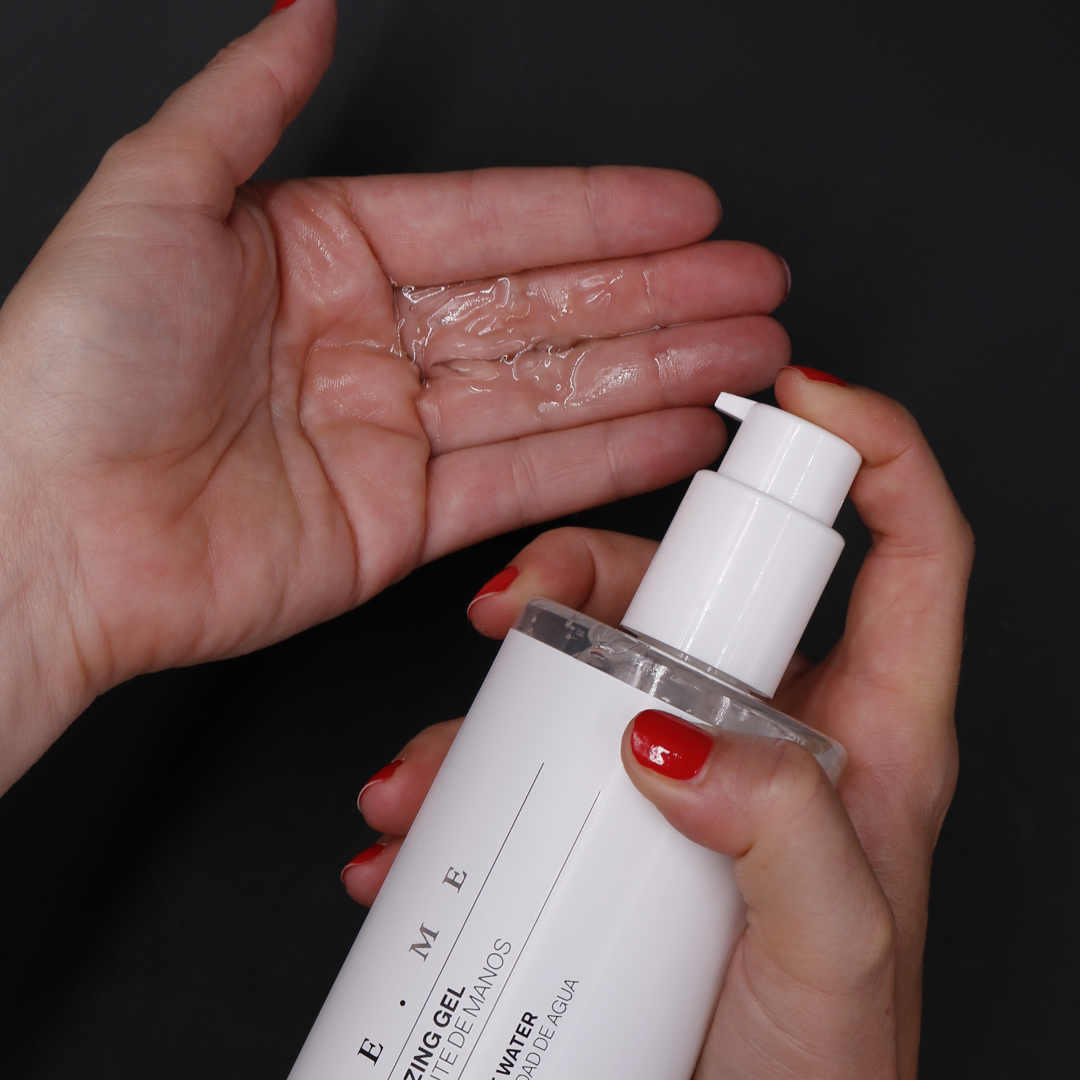 SAFETY COMMITMENT
Since the start of the pandemic, we have put in place hygiene and organizational measures to reduce the risk of exposure and spread of the virus in our work areas and especially in our production plant  in Spain to ensure a safe production for everyone. Our office teams, still work with the specific home office measures.