Pride by Termix New supportive Collection 2020
Love. Diversity. Tolerance
Values ​​that define an attitude. The liberation of showing ourselves as we are, giving shape and space to what makes us unique. Because being ourselves and having the ability to express ourselves without barriers is something that we must defend. That is why we present the new limited edition of the Pride Termix Pack. To claim those necessary values ​​and remind you that there is no one like you. Show who you really are!
The Beauty of Diversity 
In this complicated 2020, we must remember that there are values ​​that unite us in diversity. That love, tolerance and respect are reasons to keep going. Although Pride looks different this year, Termix continues to brighten the Pride Month with its new Pride Collection, supporting LGTBQ equality, visibility and inclusion.
What does the Pride Pack by Termix include?
Show Who You Really Are
The C·Ramic Pride brushes come in an exclusive vanity bag with a lot of personality, perfect to move everywhere. And the 6 brushes of the C·Ramic range are identified with the LGTBI flag, a symbol of freedom with the colors of the rainbow to proudly acclaim a message of tolerance and inclusion. In addition, this year the Pride edition professional paddle brush is added, for a perfect hair detangling.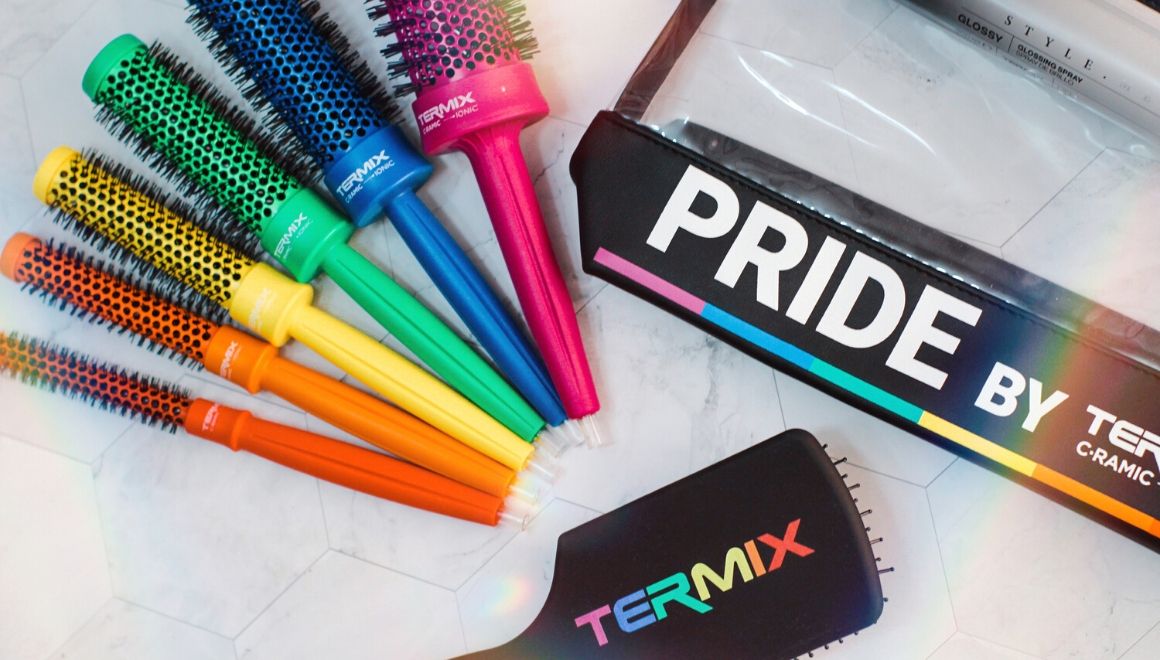 Features of the C·Ramic Pride hairbrushes
Ceramic coating:ensures an evenly maintained and distributed temperature, reducing the drying time and improving the quality of the hairstyle.

High-performance ionised bristles: remove hair static, prevent any damage to the hair and maximise hair shine.

Light ergonomic handle: prevents the hair from getting caught. Sectioning pick at the bottom, ideal for separating sections of hair with the same brush while styling.

Made in Spain: Designed and made in Spain using a production process which includes heat assembly and unitary brush check.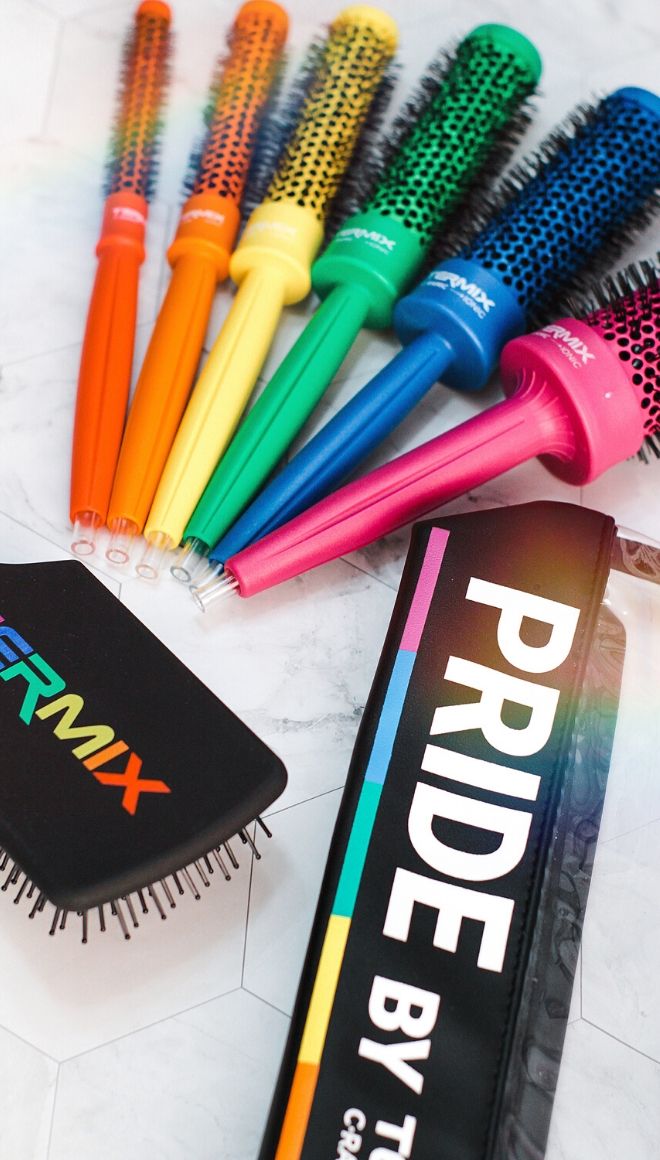 Termix Professional paddle brush to detangle the hair while respecting the scalp:
Bye bye pulling.
Detangles dry and wet hair.
Gentle on the scalp.
Simple blow-drying.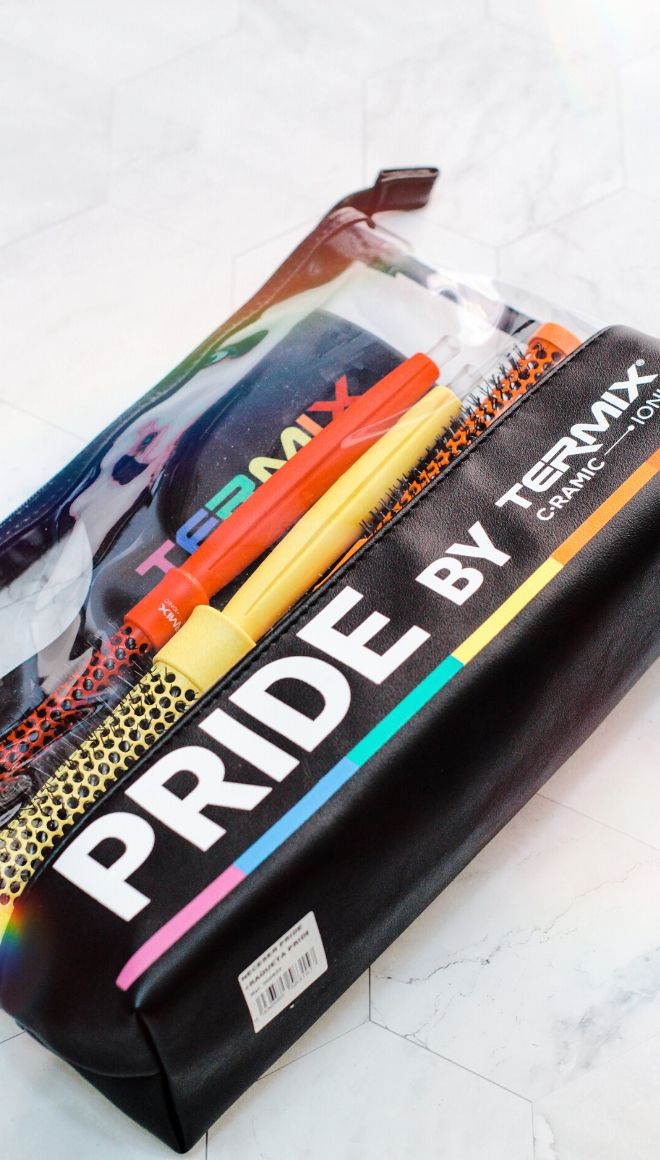 #ShowWhoYouReallyAre
#PridebyTermix