THE MOST CHIC HAIRSTYLES FOR CURLY HAIR
Mastering and making a hairstyle on curly hair is easier than it seems. And at Termix we want to prove it to you! For this reason, we propose ideas of hairstyles for curly hair that are ideal to wear during your favorite holidays: Christmas, New Year's Eve, weddings, birthdays… Which of them will you dare?
Do you want to dazzle with a party hairstyle for curly hair? We have the three very easy hairstyles to do, made by stylists but suitable for amateurs. So this time there is no excuse! Get your most daring side and opt for one of them. And if you do, feel free to tag us in your photos!
To control the look, start by using these must-have products for curly hair. On the one hand, you can opt for Leavy or Hardy foams if you prefer a product with a mousse application. On the other hand, you can apply the Curly modeling gel for a much more careful and defined finish.
Before doing the updo, define your curls by applying the product in the palm of your hand and work your curls from the roots to the ends for a hold throughout the day. Next, we will intensely curl the hair with the diffuser to provide the maximum possible definition.
LOW BUN WITH WET EFFECT
The stylist teaches us how to do a low updo with a wet effect on curly hair. First, we apply the Shapy hair gel, which is ideal for defining styles that need maximum durability and resistance.
Then, we just have to go collecting strands to form a bow. And we will not hold it with rubber bands, but with clips so that it looks as natural as possible.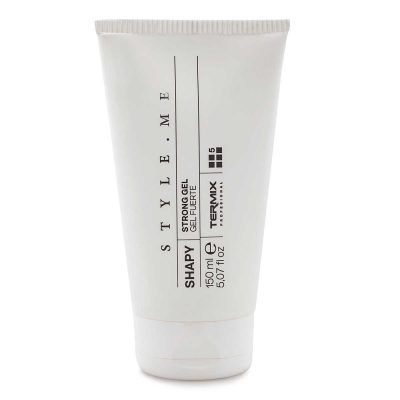 POLISHED HALF UP
It is about picking up the upper part of the hair and polishing it back with the help of a special brush for up-dos. Its double-height natural bristles allow you to manipulate the root. And the spike-shaped handle of the brush helps to divide the hair into different sections. That easy!
The secret to an elegant and sophisticated hairstyle? That each hair is fixed wherever we want to place it. For that, you only need the Windy lacquer to fix and shape without weighing it down. Undoubtedly, one of the top looks to wear during the holidays and also, easy and quick to do.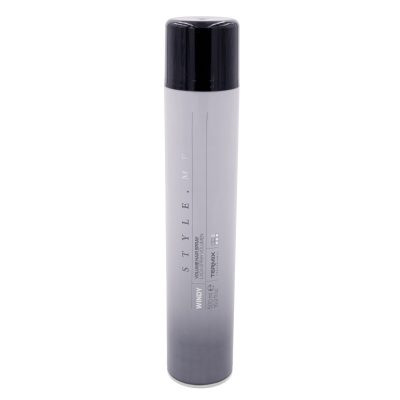 HAIRSTYLE WITH SIDE BRAID
It is an express hairstyle for curly hair that is very rocker. First, we will untangle the part of the hair where we want to style. To do this, we will use the Gold Rose flat bristle brush.
Next, we will proceed to make the braid. To start, we only have to take three strands of the bangs and then add strands on each side and always pass them under the braid. So, when the braid ends on the left side, we will take a lock of hair from that same side to braid it below towards the right side. In this way, the result of the braid will be visible to the outside.
And voilà! You are ready to wear a different look.