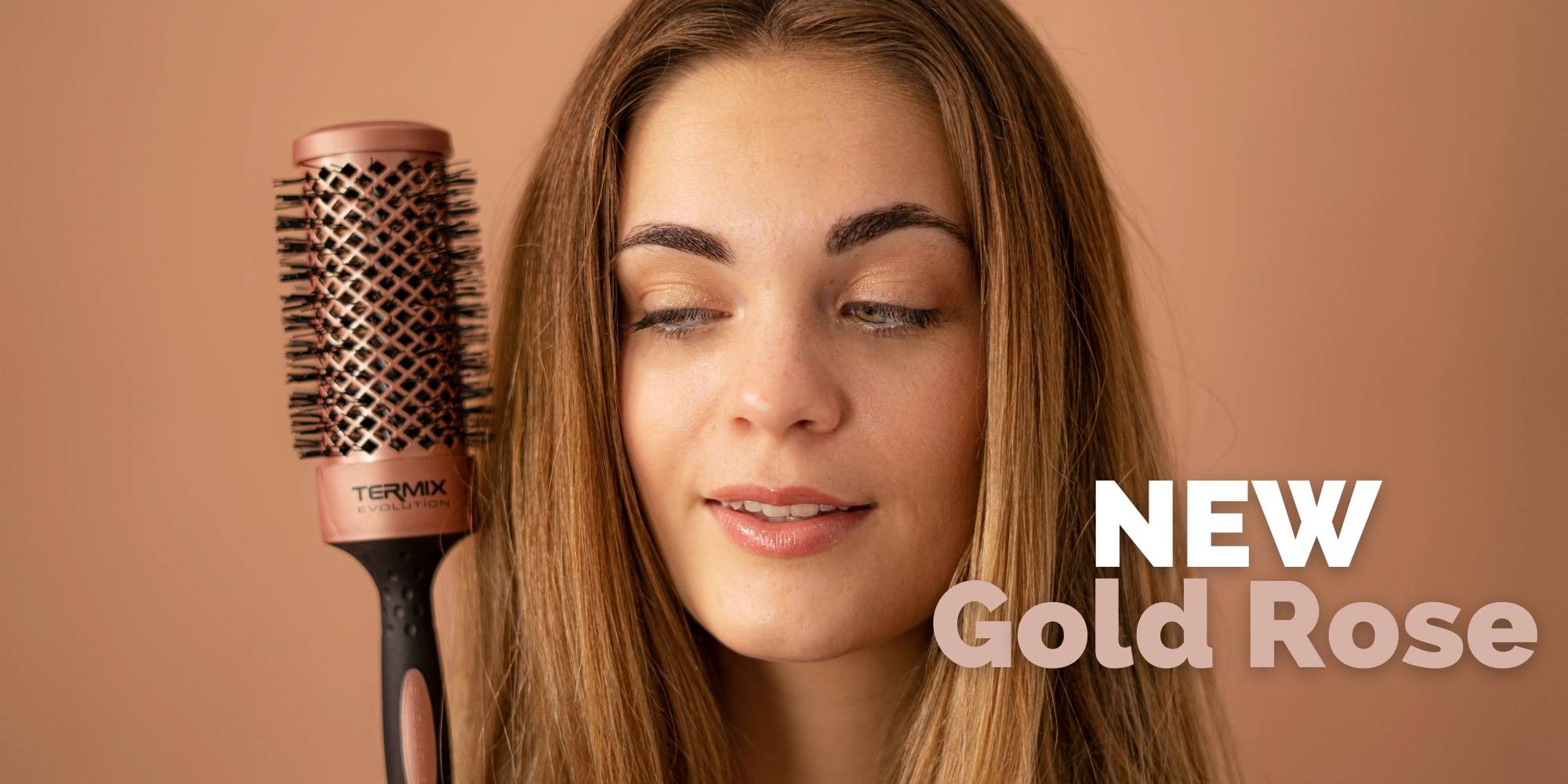 Do you want to take your brushing to a new level? Discover the most elegant range of Evolution professional brushes. The new limited edition Gold Rose. Six thermal brushes in rose gold colour that detangle, wave and straighten, taking care of the health of your hair and as a result, maximizing brightness.
A collection designed to take care of porous, dry and dull hair. With quick drying and without the need to use extreme heat thanks to the new fibre composition and tube technology.
BRUSHING INNOVATION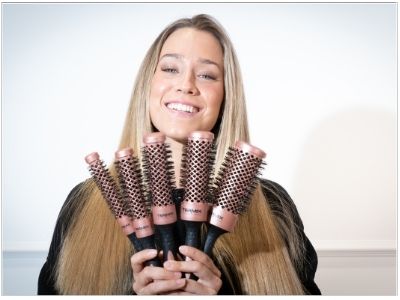 Healthy hair with extra shine
New balanced ionized nylon fibres adapted to style or straighten porous, dry and dull hair. So they eliminate frizz and add shine and softness to the hair.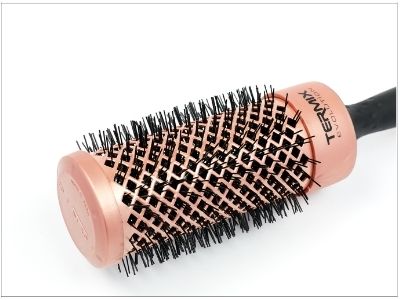 Ultra-fast drying
The ptfc tube retains the heat of the dryer and allows greater air flow thanks to its hollow diamond-shaped design, maximizing drying in a single pass up to 2x faster than aluminum brushes.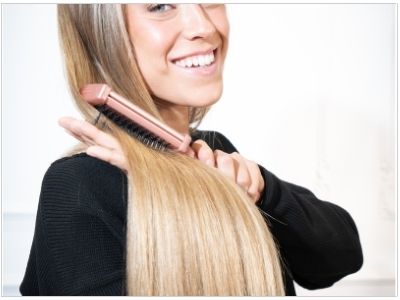 Create all kinds of styles
Straight, wavy… The Gold Rose round and flat brushes are designed to help you achieve any style with the dryer. And most importantly, always taking care of your hair and enhancing its shine.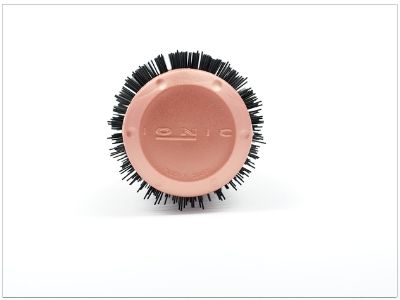 Made in Spain
Designed and manufactured in Spain. How? Under a production process that assembles by heat and checks each brush individually.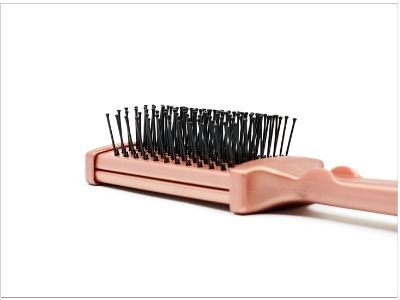 Flat and thermal
The brush detangles and is designed to withstand temperatures of up to 180º for use with the dryer. Its ceramic-coated body allows hair to be dried in much less time and more evenly, reducing the effects of heat.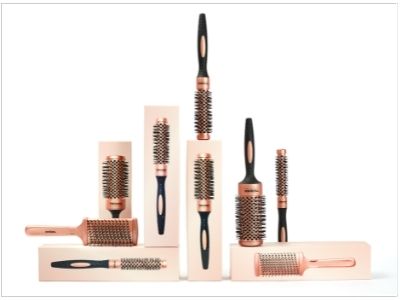 Gold Rose Design
Exclusive packaging, 100% recyclable. With the elegance of the Rose Gold color that breaks the gender barrier.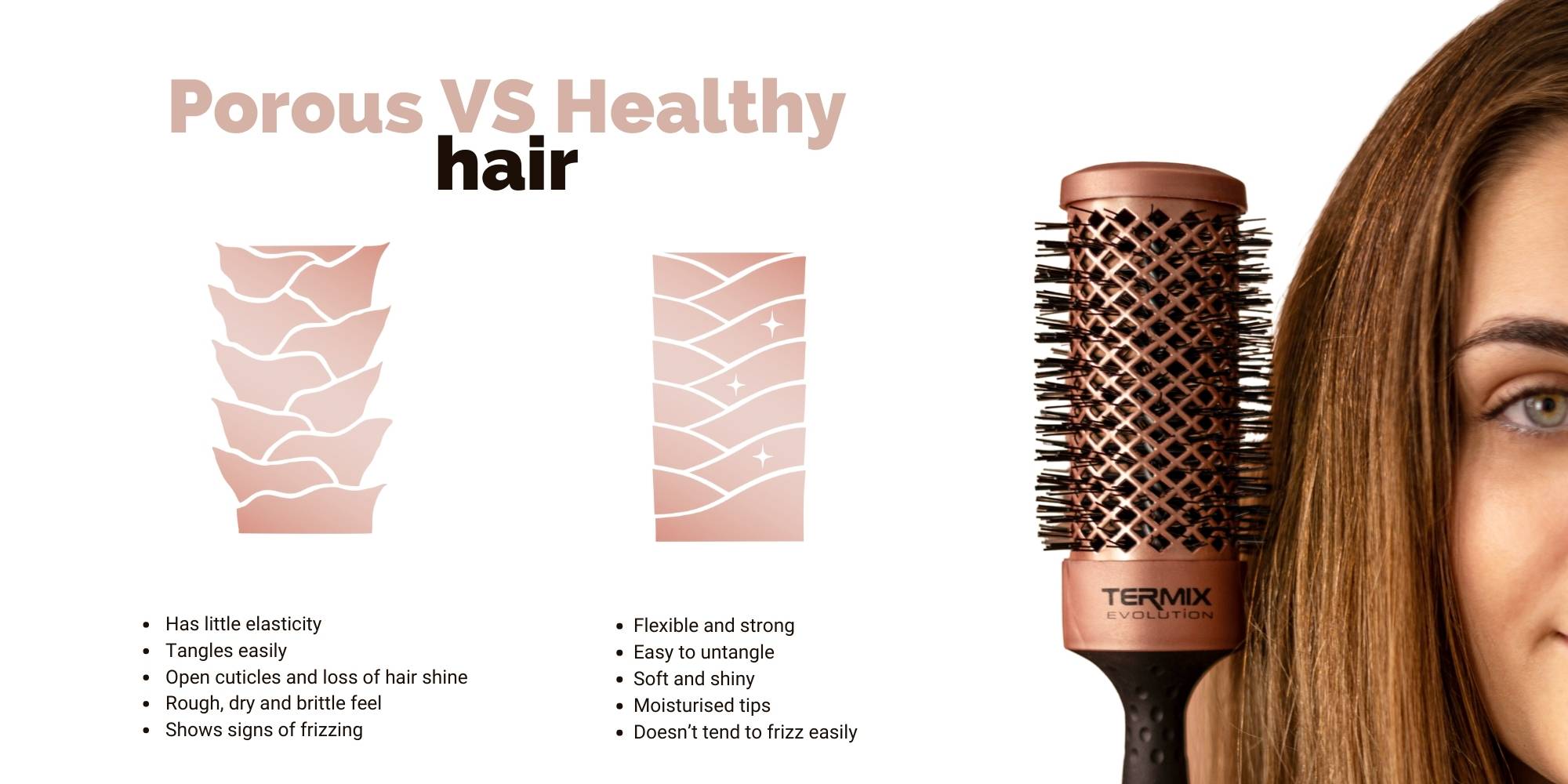 TAKE CARE OF YOUR HAIR AS YOU DO WITH YOUR SKIN
We know the importance of maintaining a nourished, luminous and healthy skin. Why not do the same with the hair?
Just as you use a specific cream for your skin type, adapt your professional tool to your hair type. Because keeping your hair shiny and hydrated, without split ends, will reflect health and beauty. Not surprisingly, hair is our best cover letter.
In conclusion, if the hair becomes dry, it looks dull and fragile and without shine, the same thing that happens to our skin when we don't hydrate it.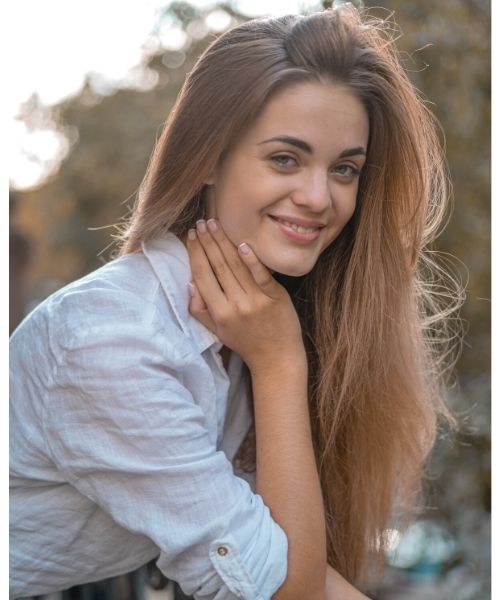 RECOMMENDED BY THE BEST
Manuel Zamorano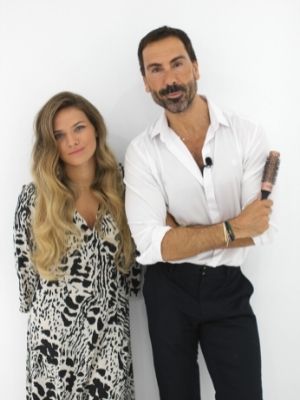 Alberto Dugarte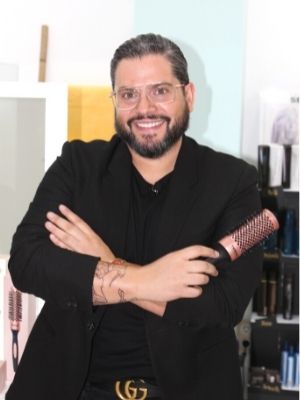 THE EVOLUTION RANGE